A Man Planted A Tree Every Day For 37 Years And Grew A Beautiful Oasis
Jadav Payeng is the subject of a short documentary called Forest Man. Over 37 years, he planted a tree a day, creating a beautiful forest out of what was once a barren sandbar.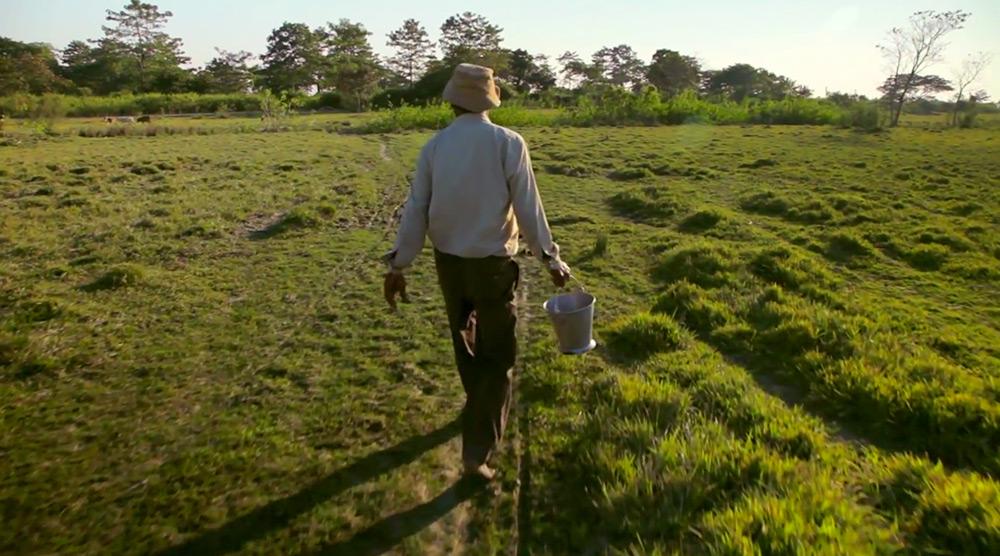 Jadav Payeng is the subject of a short documentary called Forest Man, and when you read his story you'll understand why. Payeng is basically the living embodiment of the philosophy that one person can make a difference, and the difference he's made is incredibly inspiring: since 1979, Payeng has been planting a tree everyday on the barren sandbar island in the Brahmaputra river. In that time, he has built a forest reserve covering 1,360 acres, which is now the home to wild animals, birds, and plants that before withered and died on the sandbank.
Article continues below advertisement
Payeng first began planting trees after coming across several dozen dead snakes on the island's shore that had perished in the sun. They were washed ashore in a flood, but had nowhere to hide and recover. Deforestation from local builders had decimated growth in the area. To begin with, Payeng planted 20 bamboo shoots on the island, but soon began to work with the social forestry division who were developing a similar project nearby. Payeng stayed back five years later after the project was deemed complete, and continued to develop it, taking the responsibility for planting more trees and tending the ones already there.
Article continues below advertisement
Now the forest is home to Bengal tigers, rhinos, deer, smaller mammals, and a herd of elephants that make it their home about six months out of the year, birthing their calves there as well. No one even knew what Payeng was doing outside of his neighbors until 2008. Authorities responded to reports of elephants damaging property nearby, and discovered his oasis. Payeng doesn't make any money from his venture, and supports himself and his family with a herd of cows and buffalo. Some of them have even been lost to the large carnivores who live in the forest he built, though he doesn't blame them. Payeng believes that the human hand in deforestation is what drives wild animals to pick off livestock, which is a common complaint in small villages.
Since building his forest, Payeng has become its caretaker in more ways than one. In 2013, he stopped poachers from killing his forest's rhinos, calling the authorities in time. In 2015, he was honored with the fourth highest civilian award in India, called the Padma Shri. He hopes to expand even further to another sandbar in the Brahmaputra, because even after almost forty years of doing something small every day, he's not done making a difference.