A Grocery Store Is Selling Fresh Produce It Grows Right On Its Own Roof
Briging new meaning to the phrase "buy local" an IGA grocery store in Montreal is selling produce grown on is garden green roof along with honey produce by it own beehives.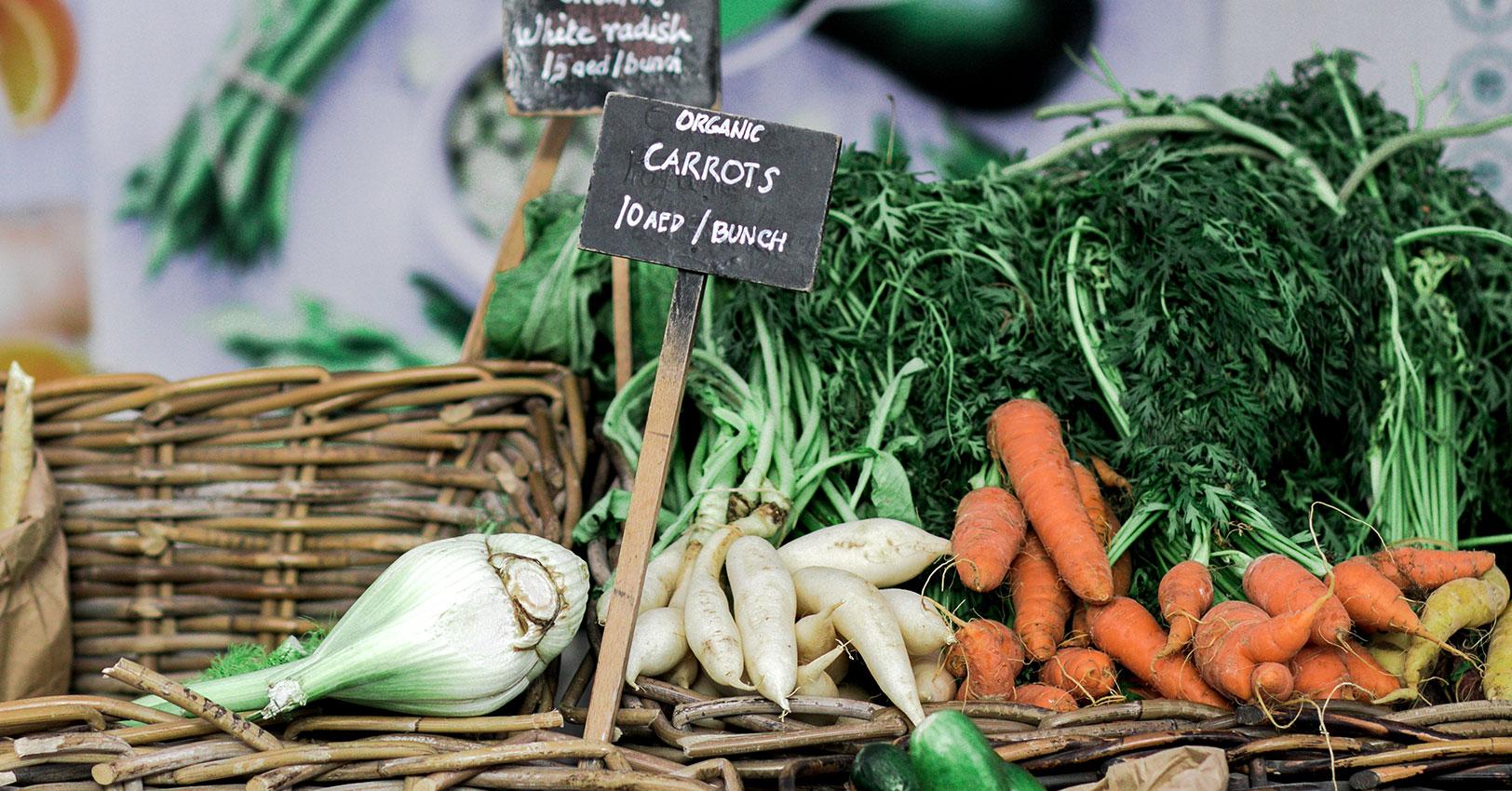 An IGA grocery store in Montreal unveiled a new project on its roof Wednesday, The Huffington Post reports. The store's roof has been converted into a garden that covers 25,000 feet, most of it shaped to look like the IGA logo.

According to their press release, all the produce grown in the rooftop garden is certified organic, and the water used for the irrigation comes from a resourceful dehumidification system. The roof will also be housing eight Alvéole beehives, which will produce an estimated 600 jars of honey this season, in addition to their usual duties as farm pollinators.
Article continues below advertisement
Inspired by customers' interest in supporting local economies and food production, they're the first Canadian grocery store to grow its own produce with this system. Richard Duchemin, the store's co-owner, told the Montreal Gazette that they decided to act on that interest in an ecologically sustainable way.
"People are very interested in buying local," he said. "There's nothing more local than this."
Duchemin also seems to think that the model this IGA is presenting could be taken to other grocery stores, or any place that relies on fresh food for business.
"Why don't supermarkets plant vegetables on their roofs? Some restaurants have little boxes where they grow herbs," he said. "We pushed it further because we know we're able to sell what we produce here."
Article continues below advertisement
The roof garden has been planted with 30 varieties of produce, like tomatoes and lettuce, eggplant, radish, kale and basil. They are somewhat constrained by the limitations of the space—no fruit trees or tuber vegetables that need a lot of ground soil. But the garden was installed in conjunction with a company called The Green Line: Green Roof and has been LEED Gold certified. That's the highest grade a green building can receive for sustainability.

In addition to growing plants, the garden creates an extra layer of insulation for the structure, which reduces energy costs. Now that it's installed, the garden only requires two people for maintenance, one person who works full-time, another for just half the year.

IGA executives are keeping an eye on the progress in Montreal, but if things go well, they hope to expand to other franchise locations. Duchemin told AFP that the rooftop is a wonderful way to produce food with the "greatest care for the environment," and it sounds like he may be onto something.