This Actor Is Sparking A Green Energy Movement In His Home Village
Robert Llewellyn is pushing for a green movement in his small hometown in the UK.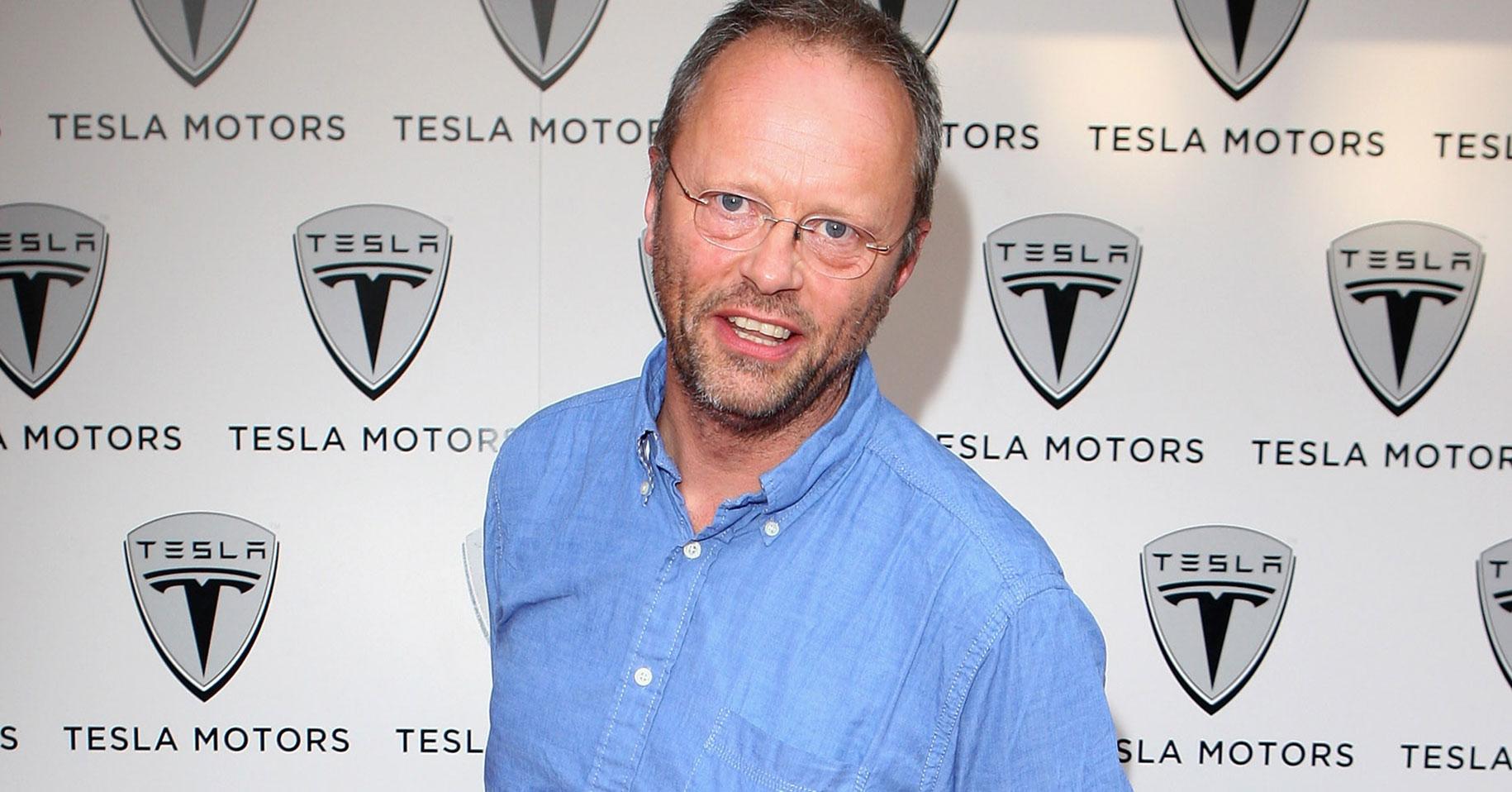 Temple Guiting is a small village in the English Costwolds--Gloucestershire county, to be exact. A classic rural English village, Temple Guiting has been around since at least as early as 1801 and has only about 60 homes in total.
Robert Llewellyn is a British actor and TV presenter, best known for his role as the robot (or "service mechanoid") Kryten on BBC2's Red Dwarf. In spite of his futuristic television role, Robert Llewellyn is originally from the sleepy little village of Temple Guiting, and is very fond of the place.
"[in Temple Guiting] There's a broad range of incomes (though little cultural diversity), far too many horses and a gentle, ambling pace of life." Robert writes, "I love it. Which is why I decided to try and change it completely."
For the past two years, and in spite of his insistence that he is "as un-green as a corporate exec," Llewellyn has been on a quest to bring renewable energy to the village of Temple Guiting. His idea began with a fascination with the mechanics of renewable energy, and a simple question: why, considering the vast technological advances of the last decade, were people still using so much carbon-based energy? Surely there had to be a better way for people to live.

Based on his own research into renewable energy, Llewellyn even believed that making a switch could help not just the planet, but the people of Temple Guiting themselves. He believed it could lower their bills, or even--by creating a surplus of energy for the national grid--make the village some extra money.
But first, Llewellyn would have to convince the village to embark on his quest. He figured it would not be an easy sell, noting that, "In Temple Guiting (and many other English villages besides), drastic change is eyed with suspicion. That would certainly include anything that obliged residents to put their own money into switching to renewables, which many people knew very little about."
Yet surprisingly, the village was open to Llewellyn's plan, and not just because of the economic aspect. Many people in the village expressed a belief that they needed to help the planet in any way they could. Llewellyn notes, "...what was interesting was a lot of people saying: 'We can't treat the planet the way we have been, we have to change.' Particularly the older members of the village, who you would think might be the most dismissive of it, were really keen."
Article continues below advertisement
With the village on-board, Llewellyn figured the rest would be relatively simple. Temple Guiting sits on a small tributary of the Thames river. Because of this, Llewellyn figured that the most sensible energy for the town to use would be hydroelectric, generated by the river itself. He reached out to a BBC documentary crew to make a film documenting the village's progress, entitled The Great Village Green Crusade. Then he set to work to find a way to harness the power of the tributary. But things quickly hit a snag.
It turned out that the tributary in Temple Guiting did not generate enough power to make hydroelectric energy possible. Undeterred, Llewellyn turned his attention to solar energy, but quickly ran into other problems. Temple Guiting is built amongst too many tall, old trees, which no one (including Llewellyn) wanted to chop down. There were also listing restrictions in place which made planning for solar power difficult.
Llewellyn's quest hit it's most heartbreaking hurtle when he began looking into wind power, and was told that, even if the village was able to produce wind power, it's section of the National Grid didn't have the proper infrastructure to handle uploading the power to the network. Llewellyn admits, the news made it difficult not to give up. "That was genuinely really depressing, because it just felt like – there's no way round this."
Eventually, however, Llewellyn found a solution. The village would simply have to think smaller, and generate a little energy from several different sources. In just a few months, villagers hope to have installed solar panels a farmer's barn roof. The farmer will pay them for the energy, generating a small income for the village. Because of advancements in battery technology, Llewellyn hopes that soon, small-scale solar and wind generators will be put into use in Temple Guiting, and their energy stored in the village. He believes that within five years, Temple Guiting could have enough energy to run its own small power company. "That's the next phase, and that's what I would love to do here – that we all buy electricity off each other."
What was supposed to be a one year project for the BBC documentary crew of The Great Village Green Crusade turned into a project of over two years. But their documentary will finally air tomorrow, on Thursday, June 1st. For his part, Llewellyn is pleased with the progress the village has made.

"We are getting there in Temple Guiting. For a while it didn't seem like the project could ever get off the ground, but with a bit of teamwork and a steep learning curve, we have a beautiful, shiny solar roof to be proud of. And – whisper it – I might even have converted a few folk to mild environmentalism."