Black Holes: What's on the Other Side of the Abyss?
In the vast area of space, exists numerous matter-sucking vacuums we know as black holes and yes, there could there be a light at the end of that tunnel.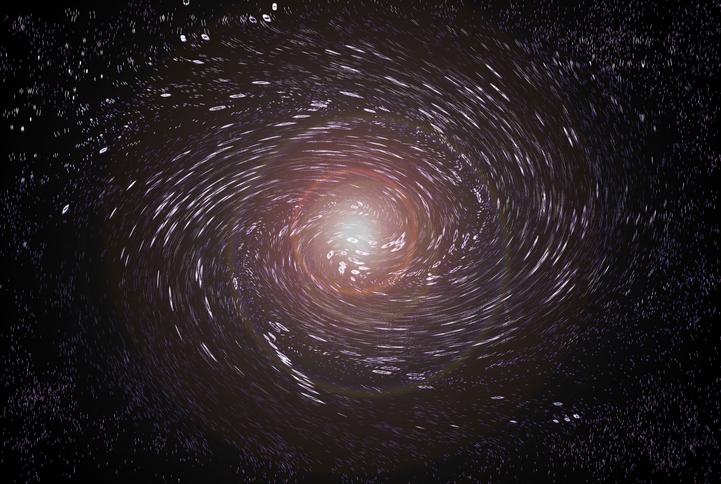 The ever-compelling idea of a black hole has transcended from scientific theories to popular Hollywood stories since its discovery. One of the most simultaneously frustrating yet intriguing things about them is that we technically can't see them, which makes knowing what really goes on challenging, to say the least.
Article continues below advertisement
Most common knowledge would agree that we mostly know them to be massive vacuums with intense gravitational pull at their entrance, but let's find out what lingers on the other side of a black hole.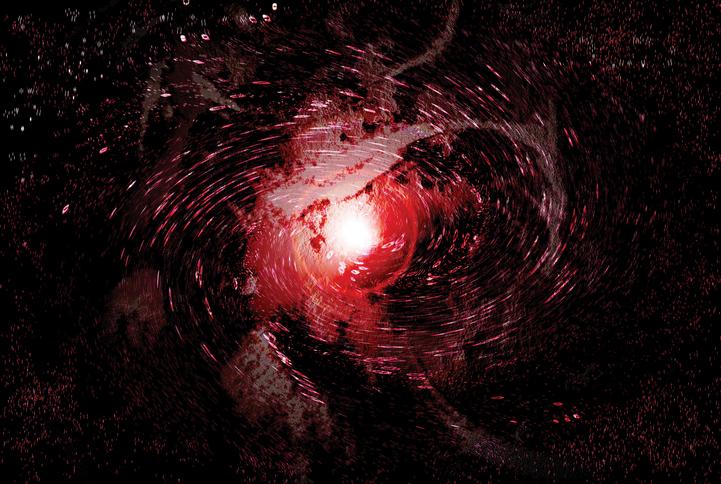 Article continues below advertisement
What is a black hole?
Black holes are basically the beginning of the end of a once humongous star's lifetime, a star that was once a size far larger than our sun, for example. NASA defines a black hole as "an astronomical object with a gravitational pull so strong that nothing, not even light, can escape it." That is where its vacuum-esque tendencies come from — the incredibly strong gravitational pull that can be at times trillion times stronger than Earth's gravity.
NASA continued: "A black hole's 'surface,' called its event horizon, defines the boundary where the velocity needed to escape exceeds the speed of light, which is the speed limit of the cosmos." Once something falls into a black hole through its event horizon, it becomes invisible because there is no longer any radiation being emitted due to the gravitational pull.
Article continues below advertisement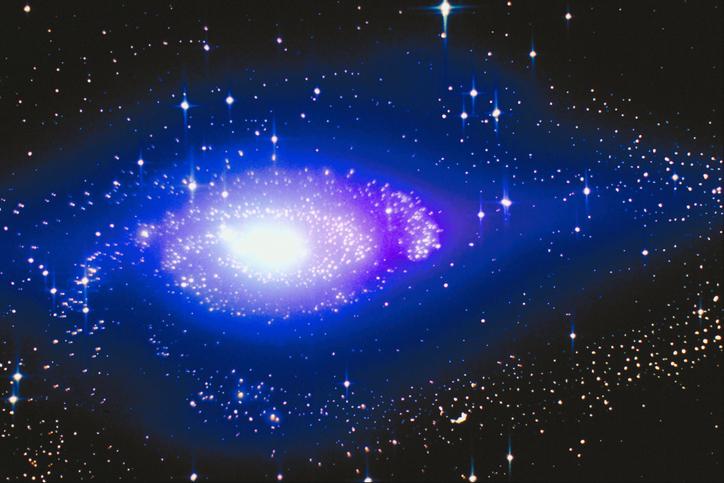 What is on the other side of a black hole?
Discovering what is on the other side may be as difficult as seeing what is on the inside as "black holes were born from theory, not observation," states BBC Science Focus. Therefore astronomers would "need to look for its side effects" in order to determine what is going on. That theory being used is Albert Einstein's theory of general relativity, which has been a focal point in the discovery and research of black holes to this day.
Article continues below advertisement
Scientists proved to be on to something when the first evidence of what could be behind a black hole was published in Nature on July 28, 2021. While observing a black hole 800 million light-years away, Stanford University astrophysicist Dan Wilkins along with other researchers, saw X-rays coming out of a supermassive black hole. As we know, we typically cannot see any light coming out of a black hole so this phenomenon was unusual.
What the publication proved through this discovery was what Einstein's theory had implied was possible all along, but couldn't be determined until now — basically thanks to the extreme gravitational pull we talked about above, the magnetic field is able to twist and bend the black hole thus allowing us to technically see what is around it.
Article continues below advertisement
As a result, while initially examining what exists around the black hole (the corona), they happened upon the realization that the X-ray flares were coming from the back side of the black hole. "The reason we can see that is because that black hole is warping space, bending light and twisting magnetic fields around itself," Wilkins told Stanford News.
And so, while we may not be able to use a black hole (for now) to go back in time to tell our naive selves to not send that text to our ex, we can at least enjoy the beauty of its stubborn mystery which continues to encourage exciting exploration. There is indeed light at the end of the tunnel!