More Than 100 Killed in Democratic Republic of the Congo Floods
At least 100 people in Democratic Republic of the Congo have died after fatal floods washed through the African country.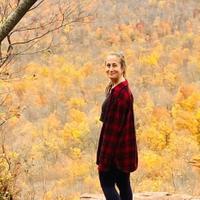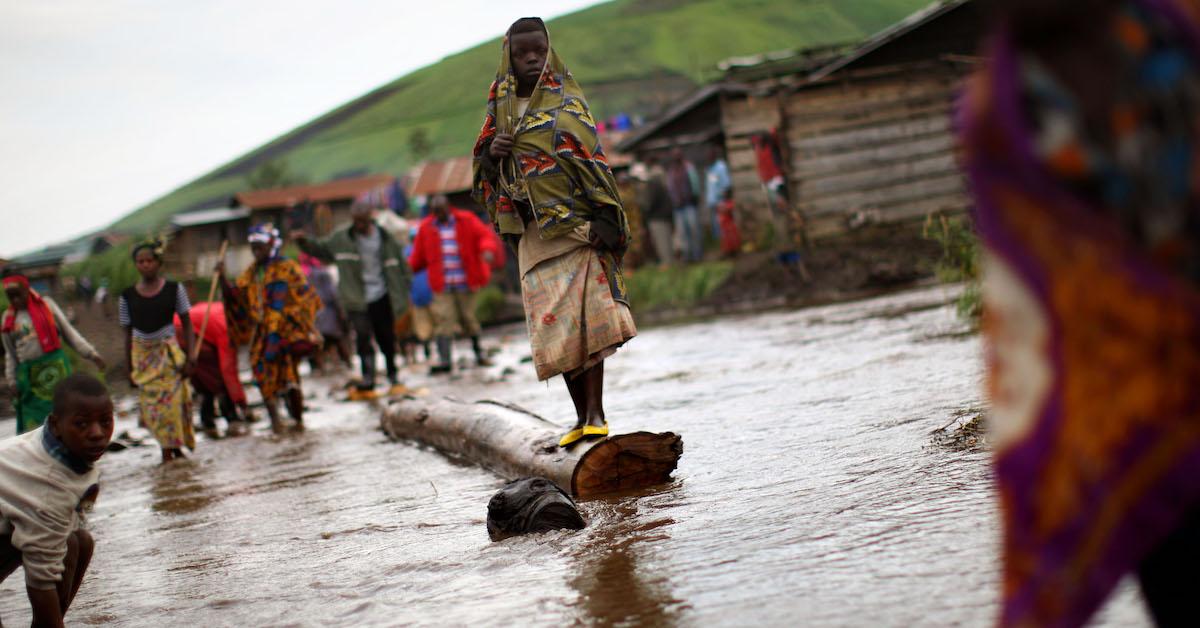 Natural disaster struck the Democratic Republic of the Congo, after torrential rain triggered floods and landslides in the capital city of Kinshasa. Entire homes were washed away, neighborhoods were inundated with mud and debris, major highways were completely torn apart, and over 100 citizens have been declared dead.
Storms are predicted to continue into the weekend, so there may be more in store for the Democratic Republic of the Congo's ongoing floods.
Article continues below advertisement
"Although the information from the area is limited because of lack of weather stations, we think in excess of 150 millimeters (6 inches) of rain fell around the capital on Monday night [to] early Tuesday," weather presenter Stav Danaos stated via The BBC. "It's also hard to be certain of the forecast for the next few days but there is the potential for further showers and storms around, perhaps lasting in to the weekend, but not as intense as we [have] already seen."
Many think infrastructure is to blame.
"One of the main reasons why this is happening is because of the poor housing, and poor planning," Red Cross rescuer Longombo Dieudonné also told The BBC. "When it rains, there is no path for water to flow because people have blocked drainage paths with their houses, and water will find any path to move."
Article continues below advertisement
Here's how poor infrastructure may be to blame for the DRC's recent floods:
About 141 people in and around the DRC's capital city of Kinshasa have died as a result of recent floods, landslides, and sinkholes that were brought on by several days of rain. That death toll is expected to increase, as additional people may be found amid cleanup efforts.
According to Al Jazeera, the N1 highway, which connects Kinshasa to the sea port of Matadi, may also be closed for up to four days, which could seriously affect the supply chain, as well as transportation.
Article continues below advertisement
Even though climate change is clearly to blame for the unusual amounts of rain, the city is more vulnerable to flash floods because of rapid development, few regulations, and virtually no building codes. To get a better idea of how crowded the city is, about 12 million people live in the city's 24 neighborhoods, which aren't that big.
And, according to Africa News, many of the 40,000 houses that were wiped out were built without documentation, on plots they weren't supposed to.
"They have no documents. They are chased away but they always come back," Dieumerci Mayibazilwanga, the mayor of Mont-Ngafula stated via Africa News.
And what's more, according to The Guardian, the city has no means of drainage. So when water levels rise during storms, it has no way of exiting the city. To adapt to climate change, this will hopefully be something coming to Kinshasa in years to come.
Article continues below advertisement
But the Congo's rainy season is longer, thanks to climate change.
Generally, the Congo and surrounding countries only experience an annual "rainy season" from April to October. However, that is no longer the case.
The New York Times reported on a study that the Congo's rainy season has changed exponentially, since the effects of climate change really started kicking in. These days, rainy season is at least 20 percent wetter nowadays.
Therefore, solid infrastructure — along with lessened emissions — is important, to prevent further disasters such as these.