For 25 Years, Oak Hammock Marsh Has Put Nature Right At Hand – And In It
The Oak Hammock Marsh may have gotten smaller, but it's still an important center of an ecosystem.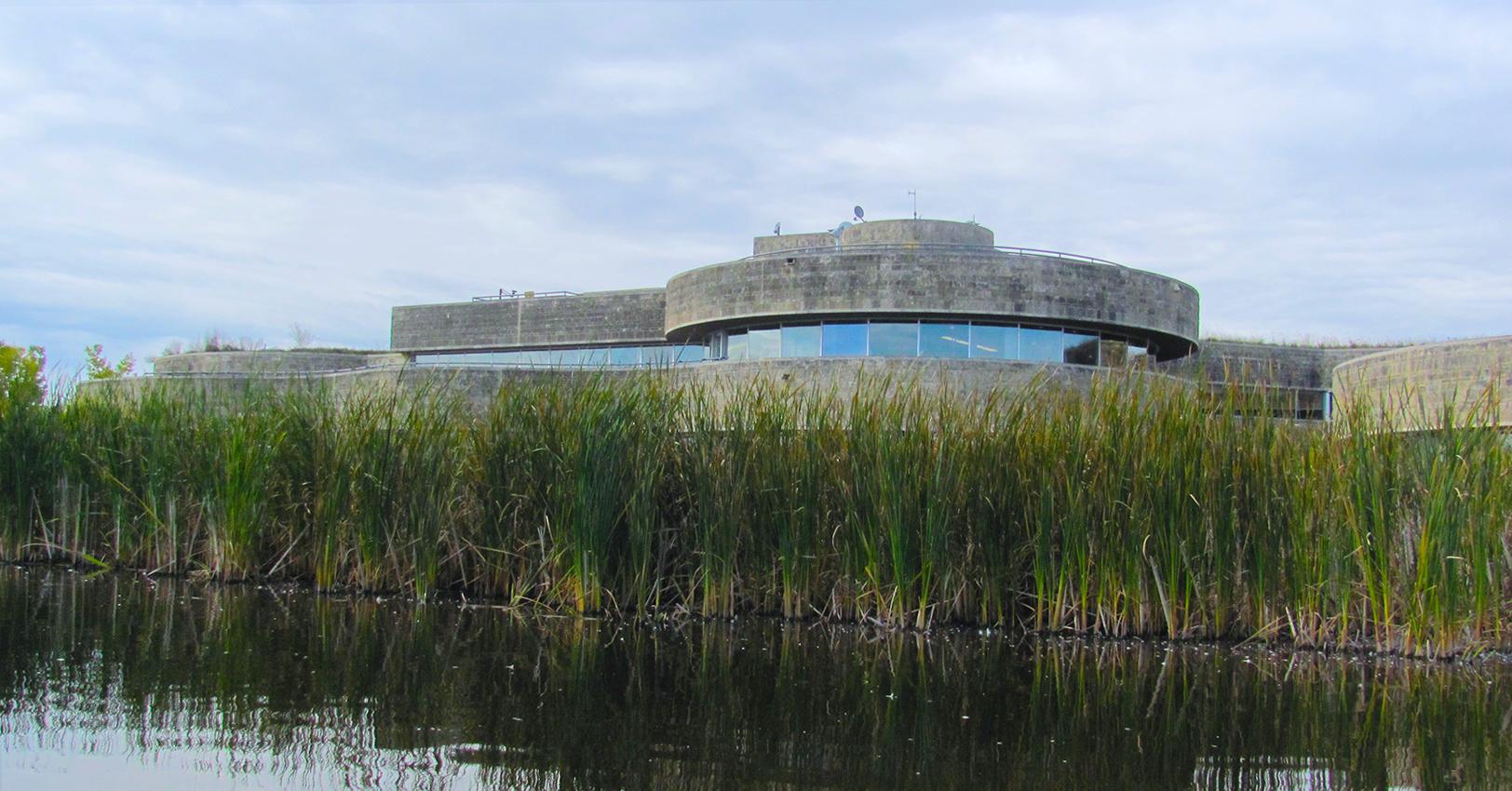 Located about 12 miles north of Winnipeg, Manitoba, the surviving 14 square miles of Oak Hammock Marsh, a prairie wetland surrounded by woods and grassland, are all that remains of what was originally approximately 180 square miles of swampy runoff from Lake Winnipeg.
Article continues below advertisement
Size, however, is not always everything, especially when the current extent of the marsh is the result of successful efforts to restore a wildlife management area where, in the early 1960s, all but one quarter of a square mile of land had been drained. Fortunately, by 1967, wildlife conservation organizations and the governments of both Manitoba and Canada had flagged the marginal agricultural land for recovery, since it was sited along an important bird migratory route and suitable for wildlife.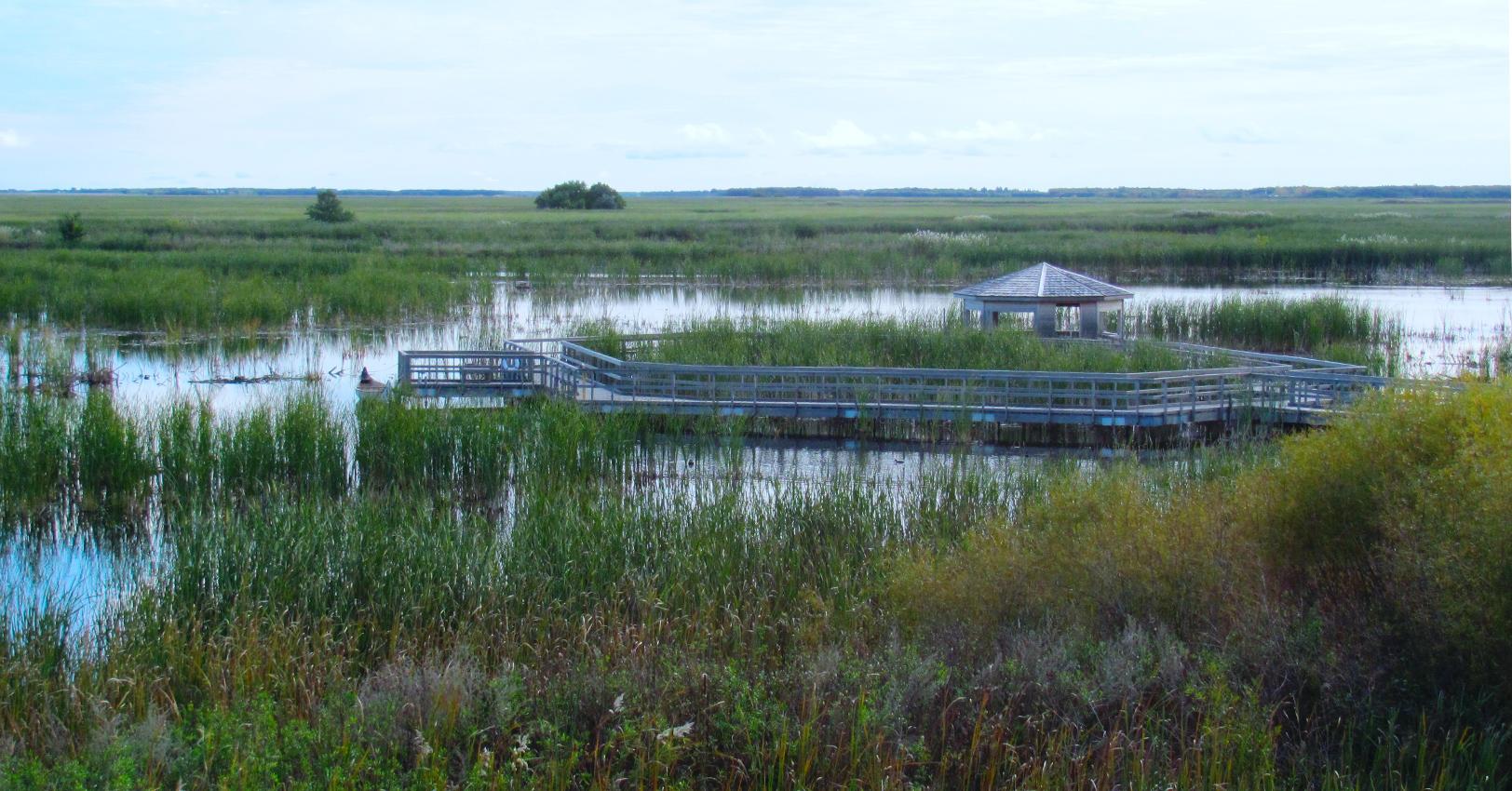 Article continues below advertisement
Today, despite its reduced scope, the Oak Hammock Marsh Wildlife Management Area is a premier North American birding hotspot, registered as both a Wetland of International Importance under the Ramsar Convention and an Important Bird Area by BirdLife International. At the peak of migration season, more than 100,000 waterfowl use the marsh every day.
It plays a key role in stabilizing the area for natural purposes and educating people about it. Its Interpretive Center, 25 years old on June 2 of this year, is the year-round, multi-award-winning, family-friendly facility that lives up to the mission to "Connect People with Wetlands."
Article continues below advertisement
"Having an Interpretive Centre on the edge of a marsh provides a unique opportunity for people of all ages to connect with wetlands," shared Nathalie Bays, manager of the Interpretive Centre, in an interview with Green Matters on the occasion of the center's 25th anniversary. "Through guided walks, canoe excursions, and specialty workshops, experienced interpreters explain wetland ecology concepts in a manner that resonates with a wide variety of audiences."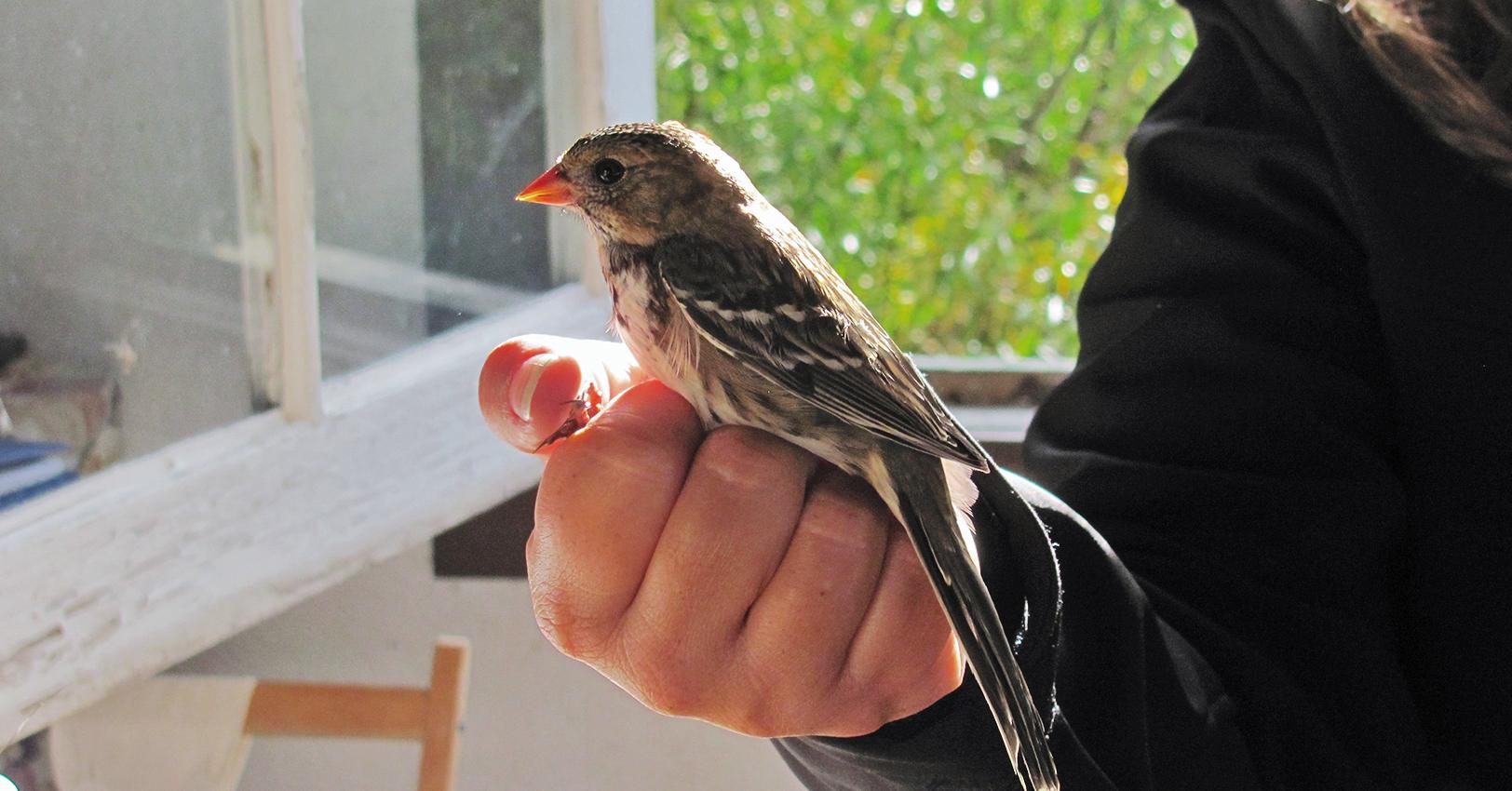 Article continues below advertisement
A bird in the hand
As an important way station for migrating birds, Oak Hammock Marsh regularly sees significant numbers of 300-plus bird species – more than half of those identified in Canada. And, in keeping with research activities that have been practiced in North America for more than 100 years, Oak Hammock ecologists and volunteers dutifully chronicle the passing populations by capturing, measuring, banding, and releasing some of these birds.
The process, shared with paying visitors from May through September as the two-hour Bird in the Hand program, is fittingly one of Oak Hammock's best-known experiences, one also recognized as a special, once-in-a-lifetime Canadian Signature Experience.
After helping recover birds from nets designed to snarl but not harm low-winging migrants, visitors learn about and observe the data being collected and watch as each bird has a small numerical band harmlessly attached to a leg. Then the visitors are given a moment to hold one of these amazing creatures before letting it fly free.
Article continues below advertisement
But even just watching the birds is an incredible experience at Oak Hammock Marsh, especially during the autumn migration period of September and October. In season, a two-hour presentation teaches about the birds and their habits, tours the interpretive center's exhibits, and then moves to the roof for the sunset spectacle of thousands upon thousands of birds returning to the marsh.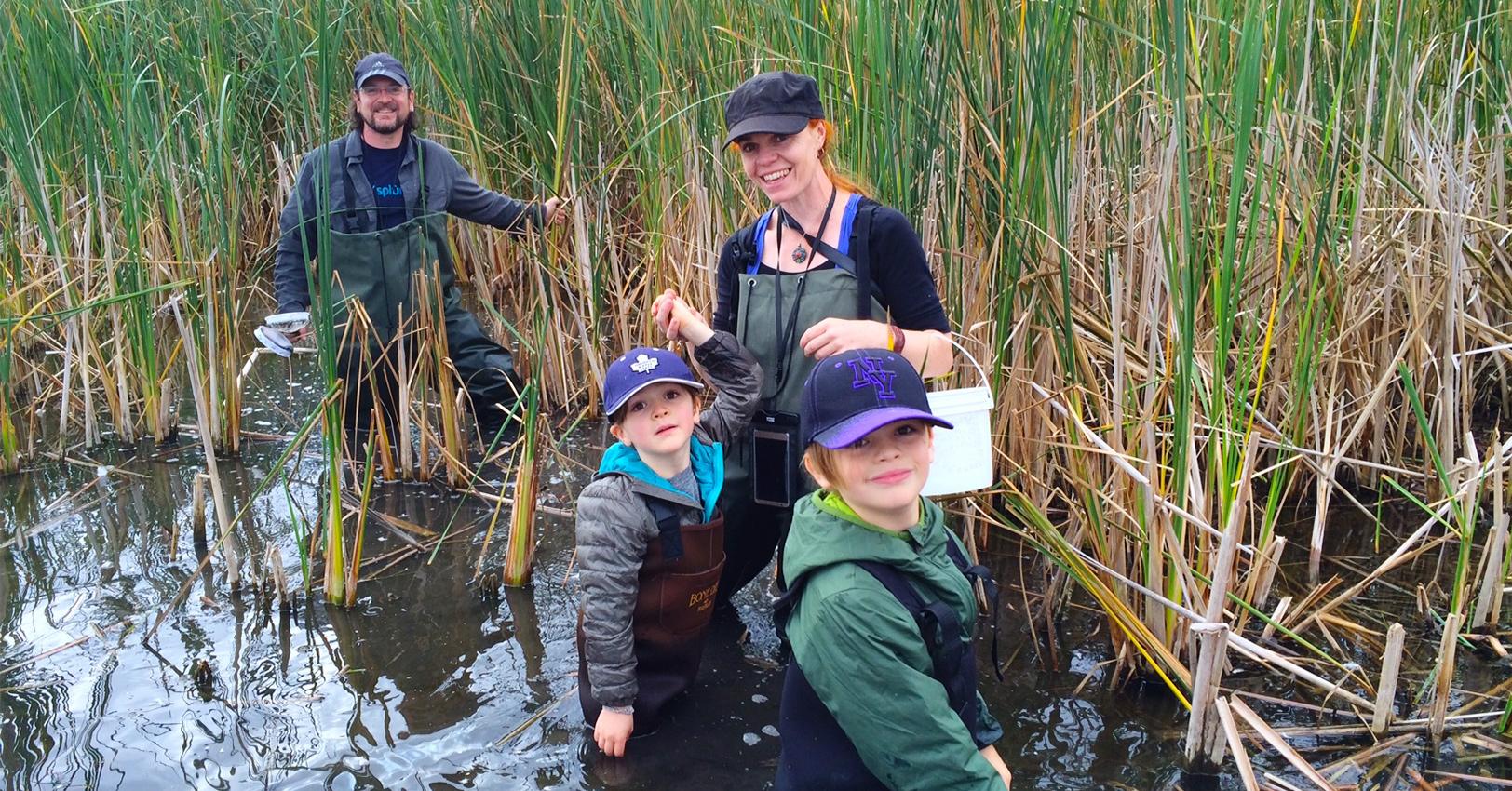 Article continues below advertisement
At one with the swamp
Throughout the year, one-hour guided trail walks teach the basics of birding, the history and management of the area, and information about its seasonal inhabitants. Naturalists also lead regular wildlife surveys of frogs, butterflies, birds, fish, or dragonflies. In winter, the best way to get around is with snowshoes on, and from May through September, the same information is shared from the belly of a 10-passenger canoe. Canoe rental is also an option.
To get an even closer look – and squishy, muddy feel – of the swamp, from July through October there's a one-hour Wader Walk that plunges right into the weeds. With chest waders on and in the company of a guide, visitors do their best impersonations of marsh monsters and haunt the cattail thickets near the edge of a fen. Never getting more than a few feet from shore, the trail through thick muck and tall reeds feels like a wander into a different world. Buckets and sieves come along too, so that small swamp critters can be collected for further examination back on shore. It is an ideal, nature-based, family-friendly activity.
Article continues below advertisement
Whether on the 18 miles of trails, in canoes, or clutching bulrushes to keep from slipping into the mire, visitors may have a hard time grasping just how carefully constructed and maintained the area is. What seems so natural is actually a special habitat controlled by dykes and pumps that channel, trap, and release water through four marsh compartments. By managing water levels – alternately causing drying and flooding, depending on rainfall and the season – vegetation stays thick, especially along changing shorelines and landscaped islands, to ensure safe nesting cover for wildlife. Nearby cropland, used as a food source for the birds, is also protected from flooding.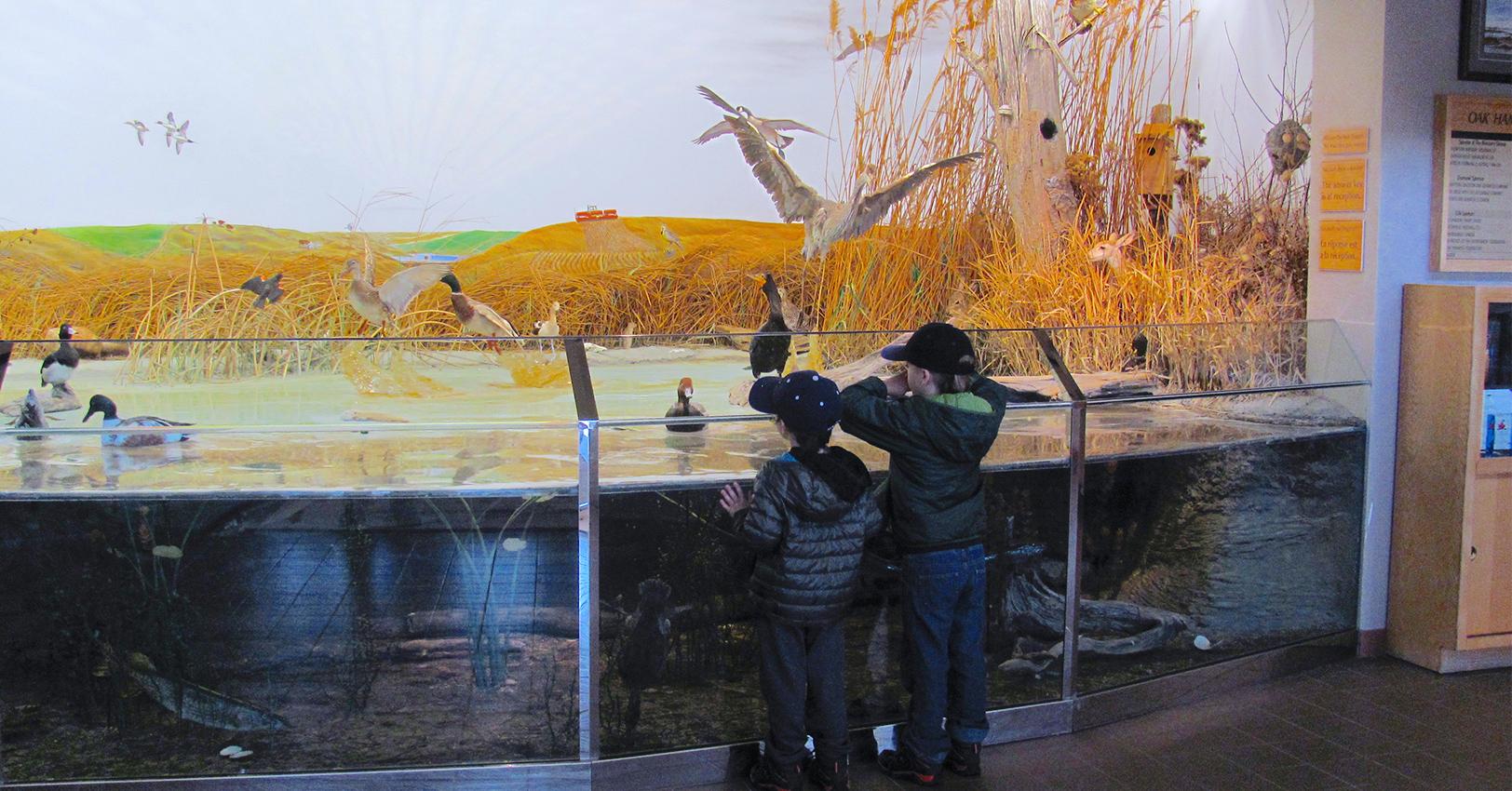 Article continues below advertisement
Making conservation matter
Tying it all together is the conservation center, home to Ducks Unlimited Canada and the paid-access Oak Hammock Marsh Interpretive Center. Constructed as a low-slung, limestone bird blind – set among native grasses, shrubs, trees, and flowers along the banks of the marsh – it is filled with informative displays, a theater, café, gift shop, and the rooftop observation deck.
"The Interpretive Center hosts approximately 100,000 visitors annually," added Bays. "The school programming (both on and off site), interactive exhibits, as well as our various workshops and events are designed to create an immersive and memorable experience for all ages. Only through personal connections and awareness can we hope to conserve wetland habitats for future generations."
Article continues below advertisement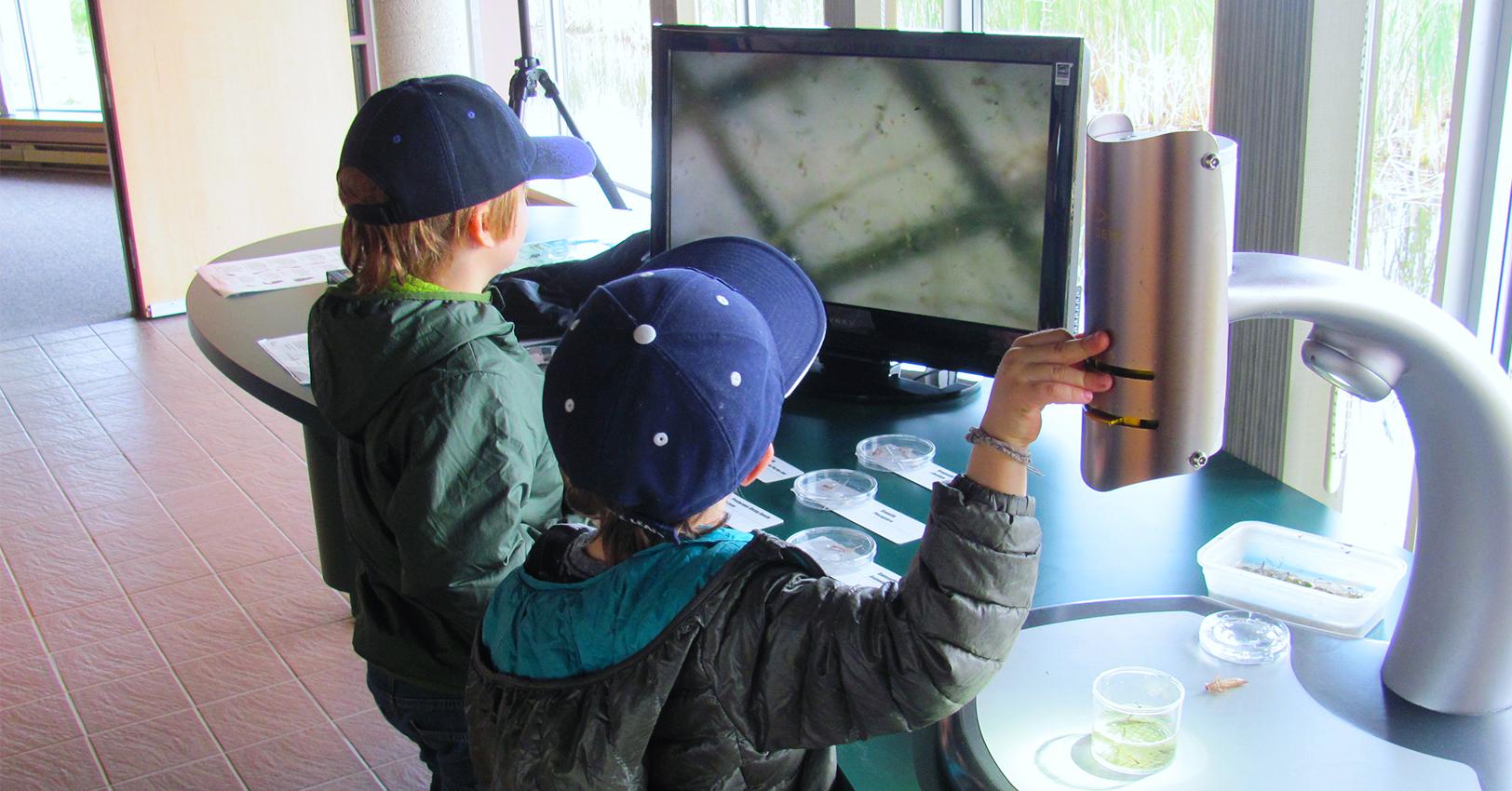 Cleverly pitched to satisfy the curiosities and learning abilities of all ages through everything from hands-on materials and OK-to-touch dioramas to learning tools and in-depth information-filled panels, the center passionately and scientifically conveys the challenges and rewards of learning how to make room on the planet for all walks (flutters, slithers, squirms, and swishes) of life.
The 25 species of mammals, 300 species of birds, and numerous amphibians, reptiles, fish, and invertebrates who use Oak Hammock Marsh as their home may not have voices to express their thanks, but after 25 years, the flourishing wilderness area speaks for itself.