Why A Dutch Couple Is Driving This Solar-Powered Vehicle To The South Pole
Dutch zero-waste activists Liesbeth and Edwin ter Velde are preparing to take their solar-powered vehicle of upcycled plastic from a base camp in Antarctica to the South Pole.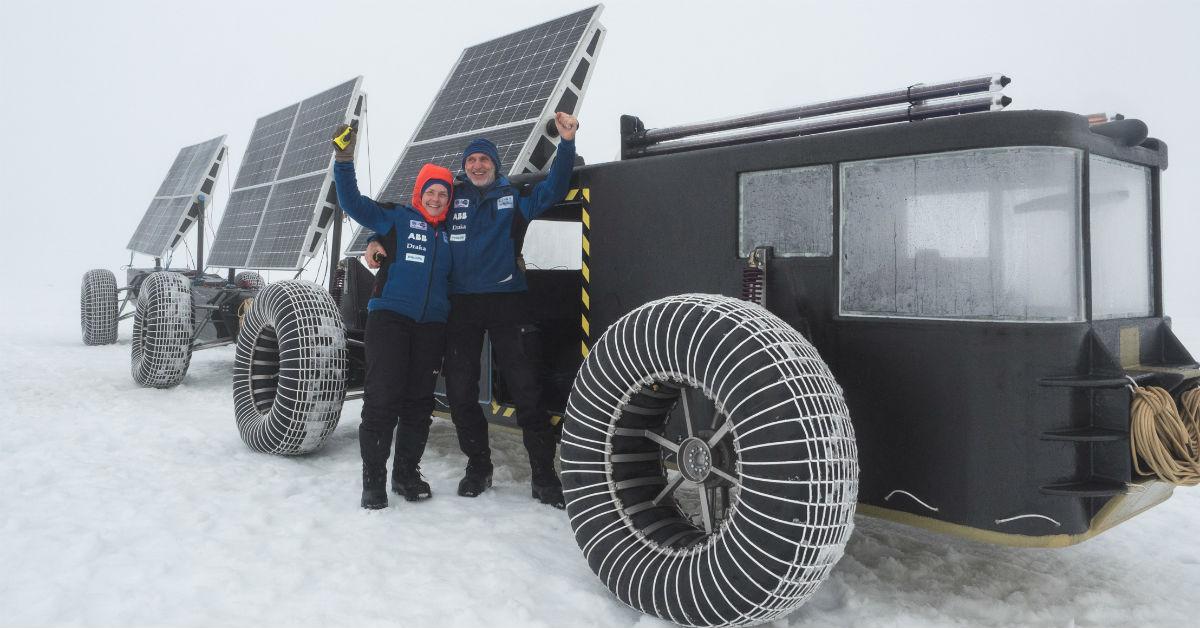 On Nov.26, Edwin and Liesbeth ter Velde will embark on an adventure that combines zero-waste living, solar energy, and freezing cold temperatures. The Dutch couple plans to drive their self-built, solar-powered vehicle from a base camp in Antarctica to the South Pole to encourage people to ditch single-use plastics.
Article continues below advertisement
If you're wondering where the plastic fits into all of this, it's in the vehicle, which Edwin and Liesbeth constructed from upcycled plastic pieces.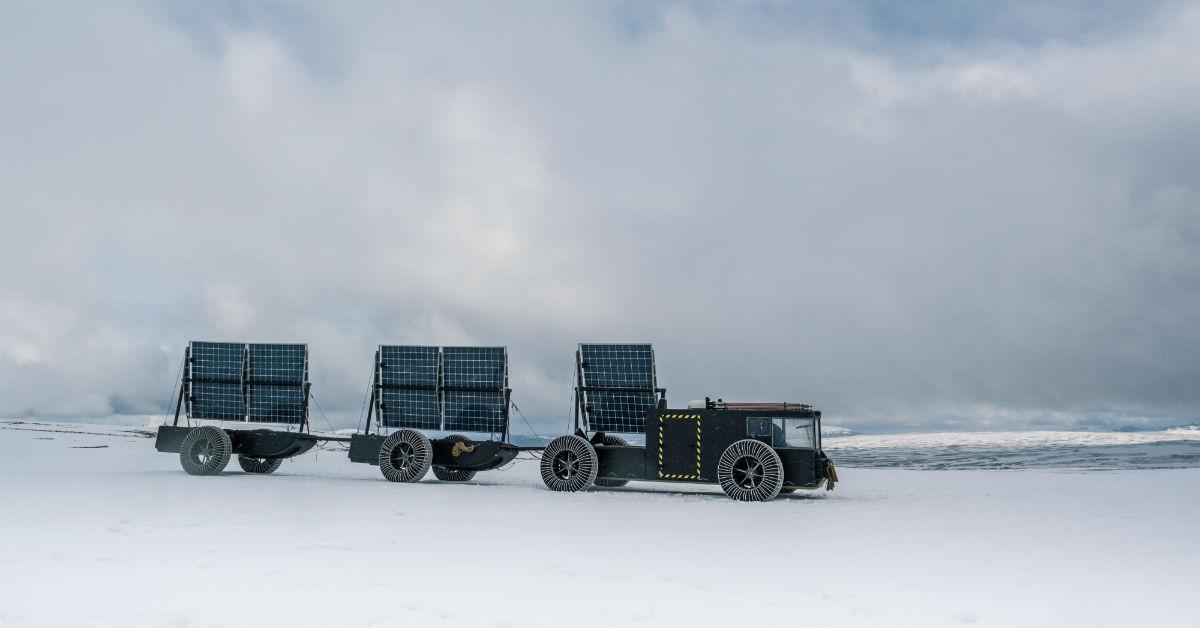 Article continues below advertisement
This ambitious project got started three years ago, when the couple decided to transition to a zero waste lifestyle. As Edwin and Liesbeth examined what they tossed in the trash each day, they felt the urge to do something with the items they couldn't recycle — and a lot of it was plastic.
So they shredded these plastics and melted them down into fibers that fit 3D printers. These fibers became HexCores, building blocks with a honeycomb-like design. But what would these blocks create?
Article continues below advertisement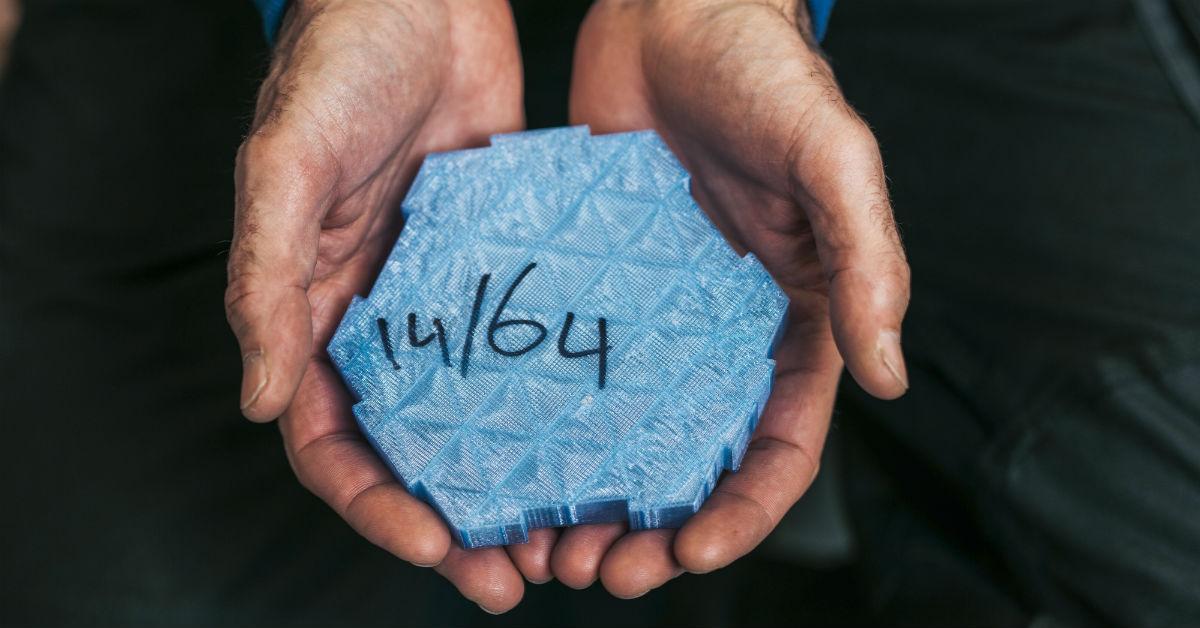 Edwin looked to polar explorers Marc Cornelissen and Wilco van Rooijen, who dreamed of driving to the South Pole in an all-terrain vehicle made from plastic and fueled by the sun. Cornelissen died in a tragic 2015 accident, but Edwin was determined to carry his concept on.
Article continues below advertisement
As the ter Veldes used the HexCores to form the frame of a vehicle, Clean2Antarctica was born. The pair is now prepping for their South Pole expedition, which is just 40 days away. It's taken many tests and tweaks to get to this point.
The so-called Solar Voyager consists of a main truck cab and two trailers, with eight netted tires between them. The engine is powered through 10 bifacial solar panels, which can generate energy from both sides. The vehicle also features infrared windows designed to absorb sunlight and vacuum solar tubes to melt snow. The trailers contain enough space for 47 days worth of food.
Article continues below advertisement
But the original design was a bit different. Edwin and Liesbeth wanted to use hard wheels, but switched to soft tires after testing on the beaches of IJmuiden, a port city in the Netherlands, and on the snowy expanses of Iceland. As footage from the Iceland experiment reveals, the team encountered tipped trailers and torn wires in the blistering conditions.
Article continues below advertisement
But the Solar Voyager was ultimately a success, and is now ready to roam the -30°C terrains of Antarctica. According to the current timeline on the Clean2Antarctica site, Edwin and Liesbeth will arrive at the base camp on Nov. 26, and hit the South Pole 16 days later on Dec. 12.
During this journey, a mission control center will track the couple's movements, standing by to assist with any problems. The center and the ter Veldes will communicate through a Low Power Global Area Network (LPGAN) from the Dutch company Hiber, whose satellites will plot the GPS location of the voyager.
Article continues below advertisement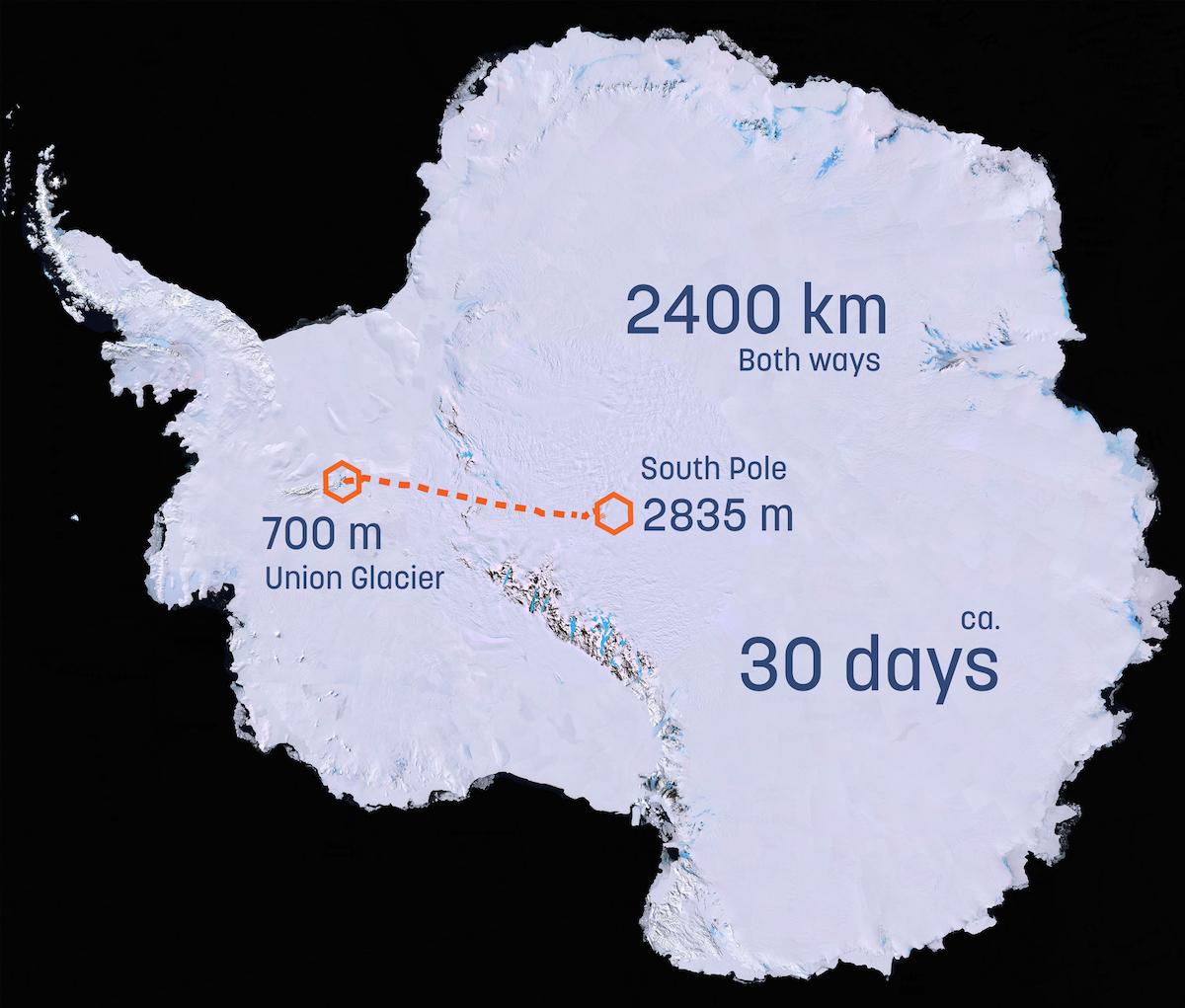 "Our mission shows… That when you choose something like zero waste, you can make a huge contribution towards sustainability," Edwin says in the Iceland video. You can follow that mission through the Clean2Antarctica blog, which is already posting updates on the final preparations.