Emmanuel Macron Promises Coal Power Plants Will Shut Down In France By 2021
At the World Economci Forum in Switzerland, French President Emmanuel Macron announced plans to shut down coal-fired energy plants by 2021.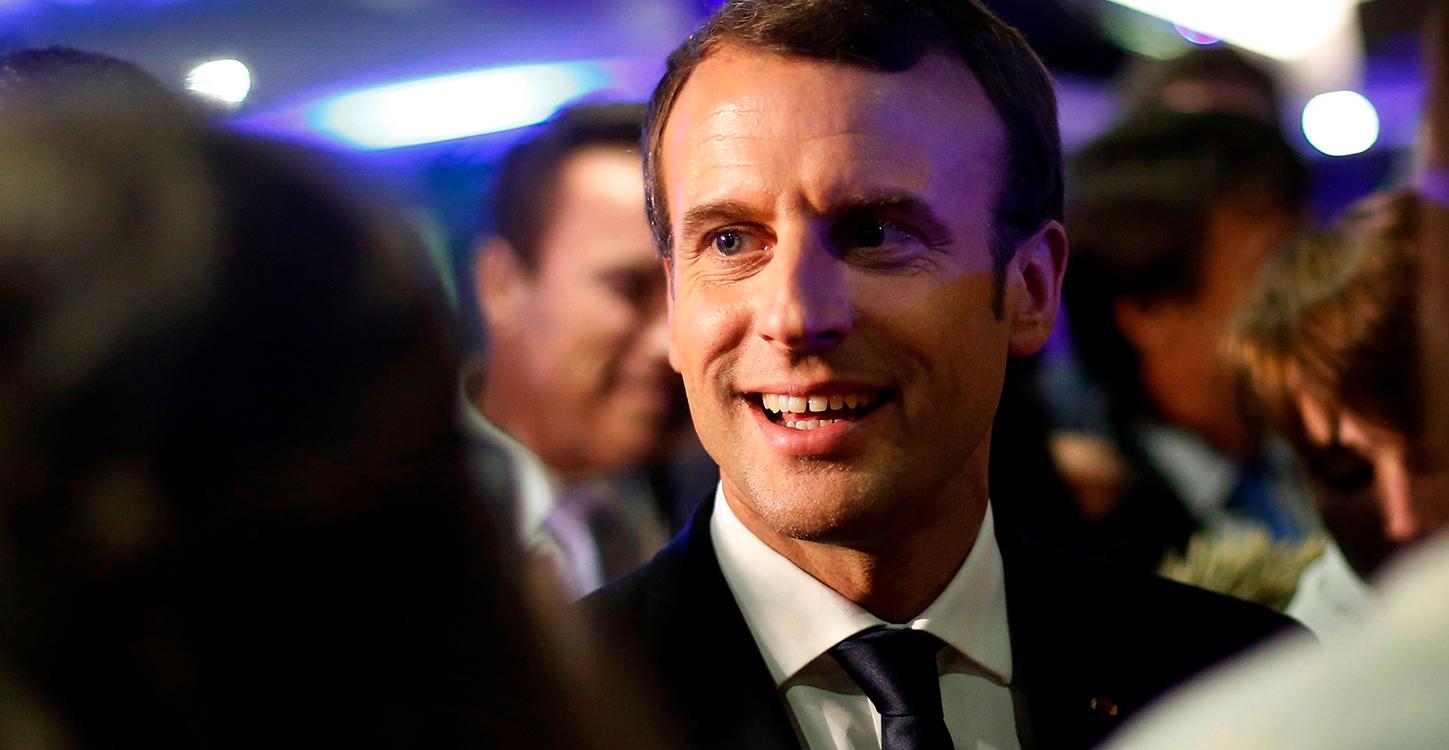 This week at the World Economic Forum in Davos, Switzerland, French President Emmanuel Macron announced that the country will be shuttering its coal-fired energy plants by 2021, according to The Independent. Macron framed the deadline as a push for economic growth in the country, suggesting clinging onto coal is holding everyone back.
Article continues below advertisement
"We should stop opposing on one side productivity, on the other side climate change issues," he said.
Macron also stated that making the switch to more renewable energy sources would give France "a huge advantage in terms of attractiveness and competitiveness."
Article continues below advertisement
Macron's remarks included what some are calling a subtle dig against U.S. president Donald Trump—Macron seemed to mock Trump's belief in regards to climate change. The president has presented himself as a skeptic, and ran his campaign on bringing back "clean coal."
During his speech, Macron joked that anyone coming into snow covered Davos might not see evidence of "global warming.
"Luckily," he joked to audience laughter, "You haven't invited anyone skeptical about global warming this year."
Trump was scheduled to arrive in Switzerland on Wednesday.
Macron's announcement in general reads as a pointed gesture at countries who have not put renewable energy at the forefront of their power plans. Big Think reports that coal actually only powers one percent of France, compared the U.S. using it for 16 percent as of 2016, for example.
Article continues below advertisement
It's not just the U.S. that has a coal problem. Both India and Japan have plans to increase their coal use. Japan has struggled with how to increase their power supply since closing nuclear reactors after the Fukushima disaster. Some countries still find the cost of renewable power installation too limiting
Article continues below advertisement
On the other side are the 15 countries who have signed the Paris Agreement, which means a pledge to phase out coal. Trump withdrew from the Paris Agreement in June of 2017, and the Environmental Protection Agency rolled back an Obama-era policy called the Clean Power Plan that would have limited states from building more coal-powered plants. These moves have not actually revitalized coal industry. Natural gas is generally cheaper for consumers.
China has reduced its coal-consumption every year for the last three years and halted construction on coal power plants all over the country. The U.K., Italy, and the Netherlands have set similar deadlines to end its use—but none have set the date as close as France.