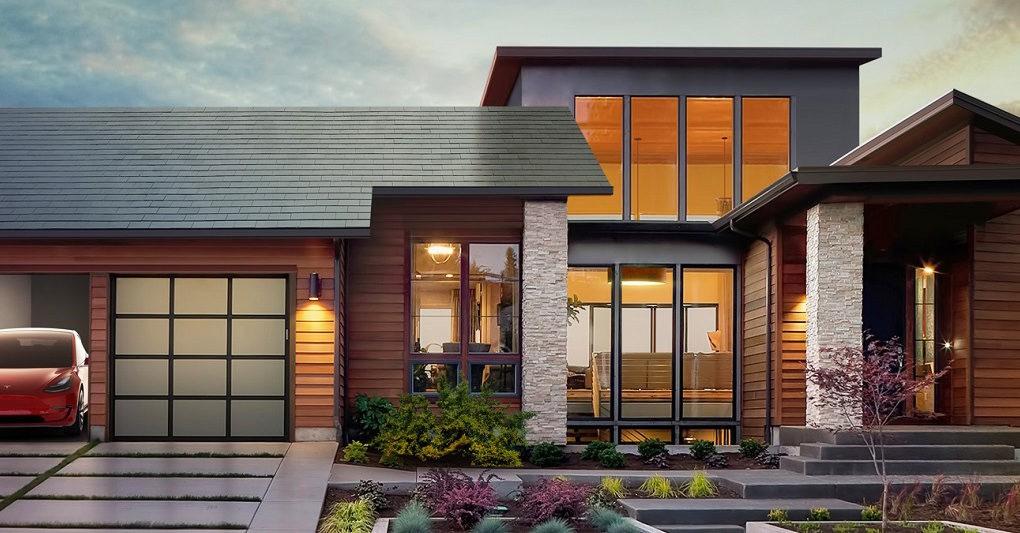 Ready To Greenify Your Home? Tesla's New Solar Roof Tiles Are Almost Here
If you are looking to make your home much more Green the Tesla Solar Roof Tiles could be a great option
Fantastic news for folks interested in eco-friendly and affordable home renovations: Tesla confirmed that their new solar roof tiles will be available for purchase as early as next month! Tesla CEO announced the update on Friday, March 24, and we're pretty excited already.
Article continues below advertisement
Basically, the goal behind these solar tiles is to have your home look like normal, but you'll actually have a lot more control over your energy needs. It's also likely that these solar tiles will increase the value of your home and save you money on your power bill over time. Plus, given that their purpose is to turn sunlight into electricity, they're fantastic for the environment!
Curious about how Tesla's solar tile designs would impact your home's aesthetic? As of right now, there are four solar tile designs for you to choose from, each one of which is intended to mimic the four traditional types of roofing material. These include: Tuscan Glass Tile, Slate Glass Tile, Textured Glass Tile, and Smooth Glass Tile.
Article continues below advertisement
Tesla hasn't released price information just yet, but as Tom Randall at Bloomberg points out, may be likely to run you more than your standard roof shingles. "The terra cotta and slate roofs Tesla mimicked are among the most expensive roofing materials on the market," Randall explains, "costing as much as 20 times more than cheap asphalt shingles."
That said, back in November, Musk said Tesla's new will likely cost less to manufacture and install than a traditional roof. Interestingly, according to Musk, these savings will come through even before you calculate the long-term savings off of your electric bill.
Article continues below advertisement
As of right now, you can still add yourself to a for those interested in the product. Interest has been high, with intrigued potential customers adding themselves to the list since Musk released product information back in October.

Of course, it's worth noting that installation won't necessarily start in April, though according to the company's website, installations are expected to begin in mid-2017. So while this purchase is definitely an exciting one, bear in mind that it isn't all about instant gratification. In the meantime, you can check out easy ways to make your home more sustainable, or consider making these small changes to your everyday routine that can reduce your impact on the environment. And be sure to add yourself to the waiting list and follow Tesla for more product updates!