7 Ways To Create A Sustainable Nursery
How to create a sustainable nursery and lifestyle for your newborn baby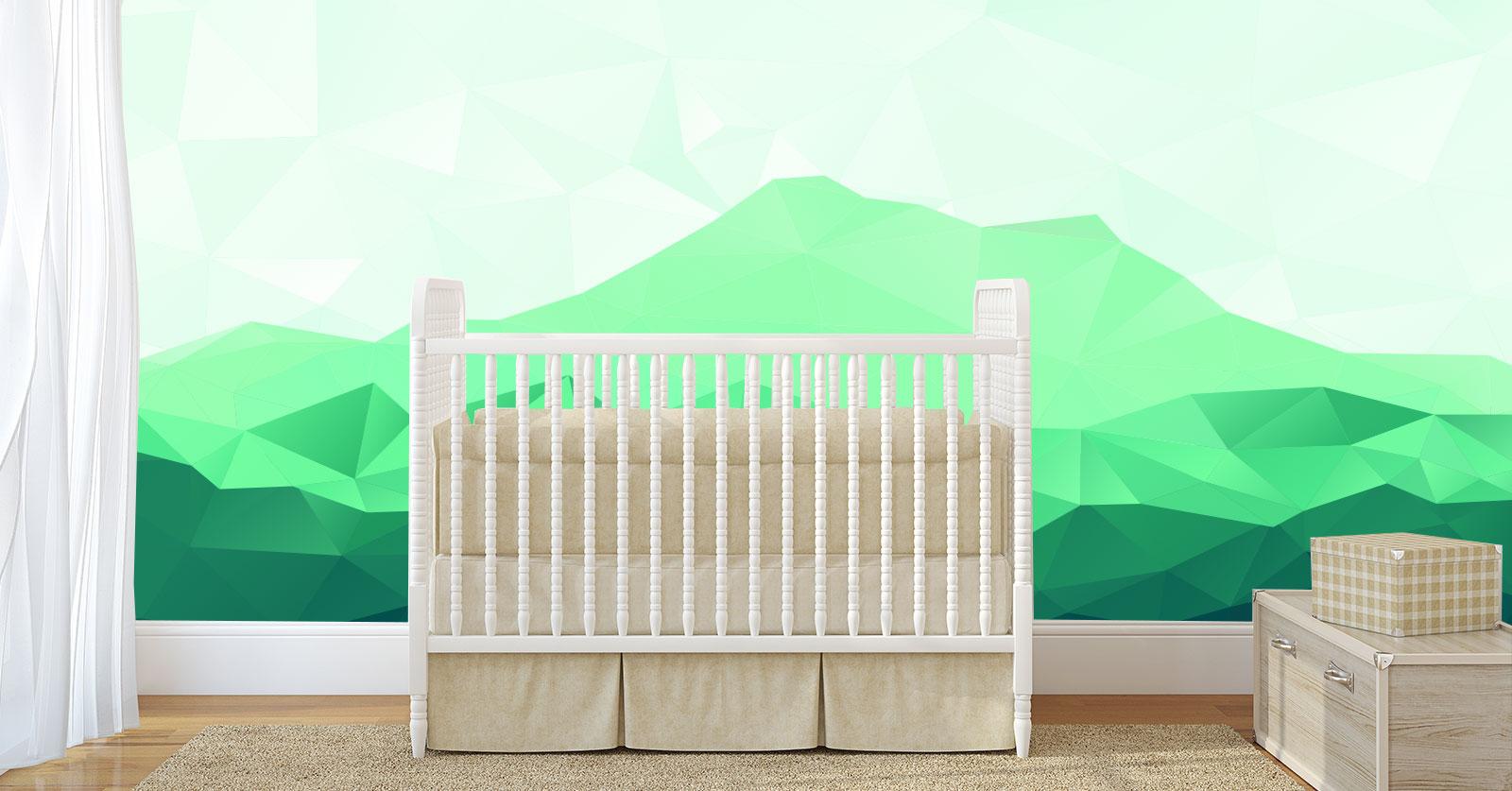 Nursery planning can be overwhelming. Do babies really need wipes warmers and crib mobiles? What about crib bumpers and sleep sacks? For parents-to-be who want to make sure their nursery is eco-friendly, it can be even more complicated. How can you create a beautiful nursery for your new addition that's safe and non-toxic, while still minimizing your impact on the environment?
Relax, it's easier than you might think. Finding sustainable, eco-friendly baby products is simpler than ever, and there are plenty of options to choose from that won't break the bank. As you shop for your new baby, keep these 10 tips in mind for creating a sustainable nursery.
Article continues below advertisement
1. Choose nursery furniture wisely.
Most of the time, hand-me-down furniture is the best option from a sustainability standpoint. But, baby cribs can be an exception due to changing safety standards over time. If you opt for a used crib, make sure it meets current safety requirements, especially regarding drop-side cribs. (And no, you don't need or want a bumper!)

If you're purchasing new furniture for your baby, try to choose models that will grow with your baby over time. Some cribs expand into toddler beds and even double beds, so your child can use the same bed from crib to college. Simple, solid pieces for the rest of the bedroom can also grow with your child more readily than childish pieces that have a short lifespan.

When you're purchasing furniture, look for brands that feature sustainable-certifications, low- or no-VOC paint, and non-toxic, food-grade finishes. Your baby can and will chew on their crib, so safety needs to take top priority.
2. Choose a non-toxic mattress.
As nice as a sustainable crib is, the mattress is what really counts. Most mattresses contain toxic chemicals like petroleum and PVC that are bad for your baby and the environment. Choose an eco-friendlier solution and purchase an organic mattress. Just be aware that even some organic mattresses are still coated in PVC, so you'll want to look for one that isn't.
Article continues below advertisement
3. Rethink your floors.
Carpet traps allergens and can contain harmful chemicals that you don't want your baby rolling on. If you can replace carpet in the nursery with hardwood floors, it's always a great option. But even if you can't replace the carpet, consider covering the main area of the floor with an organic, non-toxic rug to provide a soft, safe place for baby to play.
4. Get creative.
Take a look around the house and repurpose some of your existing furniture. Turn a dresser into a changing table or turn a tall shelving unit on its side as cubbies for toy storage. Head to the thrift store before you buy new furniture or baby gear, and upcycle a funky old dresser or comfortable chair with a coat of non-toxic paint or new organic upholstery.
Article continues below advertisement
5. Think outside the box (big box, that is).
Creating a sustainable nursery goes beyond just decorating. Stock your baby's closet with clothing from thrift stores and local merchants instead of hitting up the big box retailers or paying for items that ship across the country. Consider cloth diapering, and look for local retailers or even an eco-friendly diaper service to get you started.
6. Resist the urge to overshop.
Despite what the baby product industry would have you believe, you don't need a lot of gear to care for one small baby. Resist the impulse to stock up too much before baby arrives, and try borrowing big-ticket items before you commit to buying them. Visit local shops that will let you try on wraps and slings before choosing one, and see what your baby likes before turning your home into a baby supply store.
7. Choose non-toxic toys.
Baby toys are adorable, but they can also present a safety hazard. Babies gum and chew on their toys, and it's important to select toys made from natural, non-toxic materials and food-grade plastics. Whenever possible, buy baby toys locally and look for handmade, organic dolls and stuffed animals.