Goldfish Dumped in Lakes Are Growing to the Size of Footballs — Here's Why
Why do goldfish grow so big in the wild? Residents near Keller Lake in Minnesota were shocked to find massive goldfish swimming in the wild.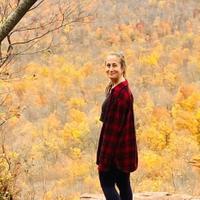 For many of us, Clifford the Big Red Dog was a dream-come-true — in theory, having a massive version of our beloved pet sounds absolutely magical. However, Minnesota residents have been abandoning their unwanted pet goldfish in Keller Lake, and not only are they growing to the size of footballs, but they're also causing ecological destruction. But since domesticated goldfish are mostly quite small, why do goldfish grow so big in the wild?
Article continues below advertisement
"Instead of releasing your pet goldfish in a local lake or pond, please consider other options for finding them a new home like asking a responsible friend or neighbor to care for it," an announcement reads from the City of Burnsville, Minn. Keep reading for more on this shocking discovery, what's causing the fish to grow abnormally large, and why it's a problem.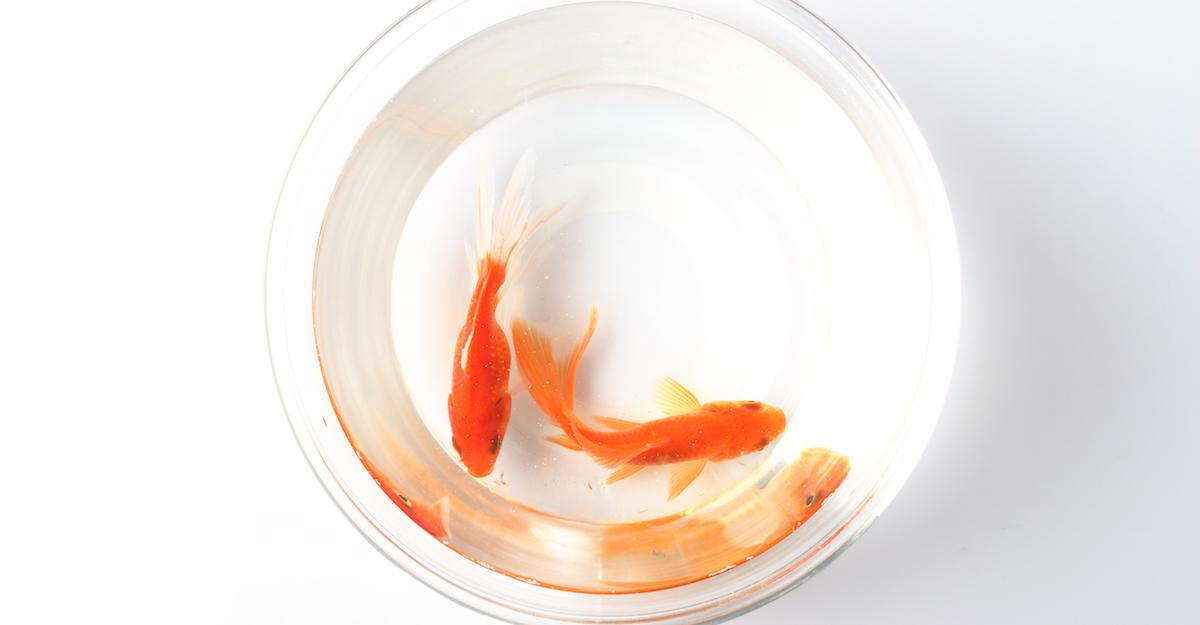 Article continues below advertisement
The goldfish discovered in Keller Lake have been seriously massive.
As previously mentioned, an alarming number of massive pet goldfish have been wreaking havoc in Minnesota's Keller Lake, according to Associated Press. At the beginning of the month, officials were shocked to discover 10 rogue goldfish while conducting a water quality survey. And a few weeks later on Monday, July 12, around 18 more fish were discovered. Some weighed in at about 4 pounds, and measured in at a whopping 1.5 feet long.
Although it's illegal to dump your goldfish in Minnesota freshwater, officials attribute this phenomenon to citizens simply wanting to get rid of their pets, according to NPR. And strangely, this isn't the first time abandoned goldfish have been discovered in the area. In November 2020, thousands of goldfish were discovered to be swimming in Big Woods Lake in Chaska, Minn., and about 500,000 goldfish were removed from the scene in a massive truck. Read more in the post, below.
Article continues below advertisement
Why do goldfish grow so big in the wild?
Why do goldfish grow in lakes? According to Washington Post, goldfish are technically a species of carp, known as the Carassius auratus. Most carp grow based on their environment (or how much space they have), as well as the resources that are available to them. Domesticated goldfish, that generally dine on fish flakes and live in a tiny bowl, don't get very large. However, when presented with open waters, as well as more plentiful food sources, they can grow to much greater lengths.
Article continues below advertisement
With that in mind, goldfish in the wild are also carnivorous, which may contribute to their shocking growth. That's right — without those store-bought fish flakes, your pet goldfish is more than happy to be trolling the bottom of a lake, snacking on the eggs of native species.
Article continues below advertisement
Why is it bad to release goldfish into the wild?
There are a few reasons why you shouldn't be releasing your goldfish into the wild, per CTV News. One is that they are considered to be an invasive species, and they throw off the ecological balance since they aren't actually meant to be living in these fresh waters. Another reason is because they harm native species, dining on their fish eggs at the bottom of the lakes — and while they do so, they mess with the vegetation living down there. They can also spread foreign diseases to the marine life.
Bottom line: Find your fish another home, if you simply can't stand them anymore.