The Pacific Ocean's Ring of Fire Attracts the Most Earthquakes on the Planet
What is the Pacific Ring of Fire? What to know about the segment of the Pacific Ocean that attracts high amounts of volcanic and seismic activity.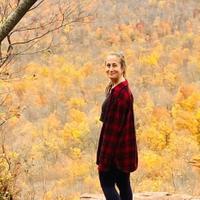 Climate change has fueled countless wildfires, floods, and landslides that have decimated communities around the world. But one of the most dangerous places to live on planet Earth is the Pacific Ocean's Ring of Fire — it's a gorgeous sight to see for nature-loving visitors, but locals face regular volcanic activity and earthquakes on a regular basis.
Article continues below advertisement
Keep reading for more about the Pacific Ocean's notorious Ring of Fire, why it attracts so many natural disasters, and why it's been deemed one of the most dangerous places to live worldwide.
Article continues below advertisement
What is the Ring of Fire?
The Ring of Fire is a massive group of 452 active and dormant volcanoes within Pacific Ocean, according to EcoWatch, which spans approximately 40,000 kilometers (about 24,854 miles). Together, they form a semi-circle shape that surrounds the Philippine Sea plate, the Pacific Plate, the Juan de Fuca and Cocos plates, and the Nazca Plate. Many of these volcanoes formed through subduction, which happens when tectonic plates shift, causing magma to melt and solidify.
Not only are surrounding communities affected and endangered by these volcanoes, but they're also affected by the earthquakes that occur as a result of the volcanic activity — about 90 percent of our planet's earthquakes strike within the ring, affecting residents in in Indonesia, the Philippines, Malaysia, Japan, Australia, New Zealand, Papua New Guinea, the Solomon Islands, Fiji, Melanesia, Micronesia, Polynesia, and the western seaboard of both North and South America.
Article continues below advertisement
Why does the Ring of Fire attract so many earthquakes?
Volcanoes are generally situated on top of tectonic plates, or pieces of the Earth's outer layer, according to Science News For Students. The Ring of Fire happens to contain two of planet Earth's largest tectonic plates, which are prone to moving and creating friction when they slide beneath one another due to the movement of magma beneath the earth's surface. This is one of the leading causes of earthquakes, and while some are undetectable, many in this area are notoriously dangerous.
Article continues below advertisement
Back in August 2018, the Ring of Fire was hit with a total of 70 earthquakes in the span of 48 hours, according to The New York Post. 16 of these quakes were deemed "significant" — with magnitudes of 4.5 or more — and thousands of nearby residents were unfortunately killed.
So, have these conditions worsened due to climate change, or have they stayed the same?
Article continues below advertisement
Does climate change exacerbate living conditions in and around the Ring of Fire?
Many speculate that seismic activity has increased within the Ring of Fire over the last century — which could be due to climate change. Professor Anthony Reid noted things have worsened, particularly in Indonesia, where four of the tectonic plates happen to meet.
"The 21st century has in its first decade already far exceeded the number of casualties from ... the whole 20th century" he said, as per Nikkei Asia, noting that global warming could be the culprit.
However, some say the Ring of Fire's conditions are the same as they've always been. The Ring of Fire was home to the "day the world exploded" in 1883, when Krakatoa erupted in the Sunda Strait, and the world's worst earthquake took place in Chile, back in 1960.
Although earthquakes induced by fracking and drilling can be easy to predict ahead of time, according to CNN, naturally-occurring seismic activity within the Ring of Fire is more difficult to detect.
Seismic experts say predicting earthquakes in the area is nearly impossible, due to DW, even if two occur one ofter another. The Ring of Fire is constantly under tension, and that tension is always building up to a new earthquake. Therefore, those who live in and around the area are constantly prone to danger, and are encouraged to live in earthquake proof housing, if possible.