The World's Largest Iceberg Broke Off From Antarctica — What Happens Now?
Scientists just witnessed the largest iceberg ever, called A-76, break away from Ronne's Ice Shelf in Antarctica. The gigantic frozen mass, which is approximately the same size as the state of Rhode Island, is now floating freely through Antarctica's Weddell Sea. But what happens when an iceberg breaks off, and why do scientists think it may have happened?
Article continues below advertisement
Although this sounds like a seriously catastrophic happening, experts maintain that we have absolutely nothing to worry about.
"We could watch them for years and they won't do anything and elsewhere there will be this perfectly solid ice shelf that will suddenly collapse unexpectedly," Christopher Readinger, the lead analyst for the USNIC's Antarctic team, told HuffPost. "[The break was] not unexpected ... but it did come out of the blue, sort of."
Keep reading for more ice cold updates.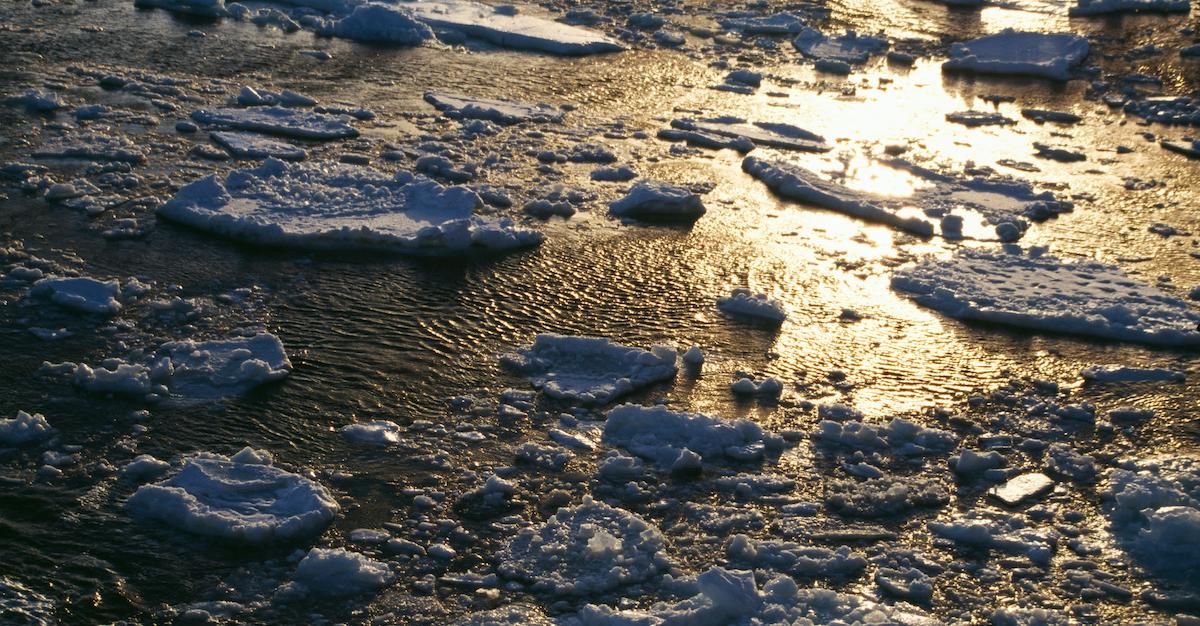 Article continues below advertisement
What happens when an iceberg breaks off?
A-76 is gigantic, to say the least — according to Scientific American, it spans about 1,667-square-miles (which equals 4,320 square kilometers). After calving from Ronne's Shelf in May 2021, A-76 was deemed the world's biggest iceberg. Luckily, since it was already floating, this seemingly major happening isn't expected to raise sea levels, though ice shelves hinder the flow of glaciers and ice streams, so degradation will ultimately affect sea levels over time.
And even though we won't have to worry about A-76 raising the water levels right now, the rogue iceberg is expected to continue floating unless it shatters, as A-68A did when ocean currents swept it away in 2017. A-68A, which used to be considered the world's largest iceberg, had been making its way toward South Georgia Island before it broke into several pieces in 2020 — that said, scientists have programmed satellites to keep tracking and monitoring A-76 — just in case things get too crazy up there.
Article continues below advertisement
Why did the iceberg break away from Ronne's Shelf?
Much of western Antarctica has been heavily affected by global warming. Icebergs have been quickly melting, and breaking away from ice shelves left and right due to warmer ocean temperatures. But according to AccuWeather, A-76's section of the Weddell Sea hasn't experienced much in the way of warm water. Experts believe it simply broke away due to the passage of time.
Article continues below advertisement
"It's not an area that is undergoing any significant change because of global heating. The main message is it's part of a natural cycle," Alex Brisbourne, a glaciologist at the British Antarctic Survey said, as per AccuWeather.
A researcher at the British Antarctic Survey, Laura Gerrish, also took to Twitter, adding: "A76 and A74 are both just part of natural cycles on ice shelves that hadn't calved anything big for decades. It's important to monitor the frequency of all iceberg calving, but these are all expected for now."
So, it seems like this event hardly has anything to do with global warming or human activity at all — it's simply an exciting and a relatively unexpected phenomenon.