Break Out Your Santa Hats — These Starbucks Holiday Drinks Are Vegan
Although Starbucks drinks are traditionally filled with dairy products, there are so many ways vegan customers can get in on the festivities.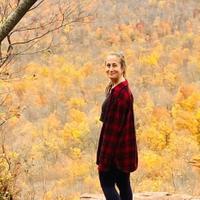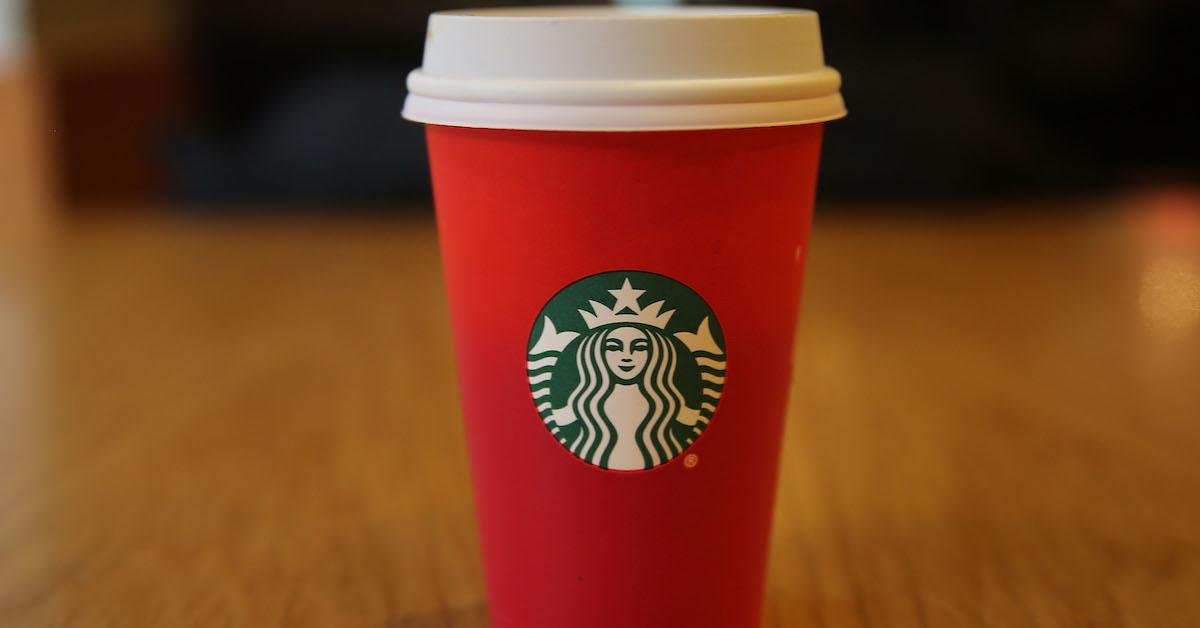 Although it's only mid-November, there are countless reasons to prematurely exude holiday spirit — not only are we facing the possibility of a snowy winter (hot toddies, here we come!), but there are also vegan Starbucks holiday drinks in your future. Although many seasonal specialties traditionally contain cream, you can easily score a dairy-free drink. So bundle up and grab a reusable mug (which are once again allowed, post-pandemic!). We have a holiday playlist queued up, as we speak.
Article continues below advertisement
Which Starbucks holiday drinks are vegan?
None of Starbucks' holiday beverages have been officially certified as vegan, according to an email Starbucks sent to Green Matters. However, the coffee giant just added its first officially dairy-free drink to its holiday lineup: the Iced Sugar Cookie Almondmilk Latte. While the latte isn't certified vegan, all ingredients listed are free of animal products — including the sprinkles! — making the drink effectively vegan.
And if you're looking to sip something new every morning of the week, customers can also customize most Starbucks drinks to be made free of animal byproducts — you can make any drink with soy, almond, coconut, and oat milk, and remove non-vegan toppings such as whipped cream and chocolate curls.
Article continues below advertisement
Likewise, the Vanilla, Caramel, Hazelnut, and Sugar Cookie syrups do not contain animal-derived ingredients, which means any lattes or drinks that contain them can easily be made plant-based. That said, here's how to order an animal-free holiday drink from Starbucks.
Iced Sugar Cookie Almondmilk Latte
As previously mentioned, Starbucks just recently added its first ever non-dairy coffee drink to its famous holiday menu. The Iced Sugar Cookie Almondmilk Latte blends sugar cookie-flavored syrup with Starbucks Blonde espresso and almondmilk. It's poured over ice and topped with red and green sprinkles, and reportedly, it tastes exactly like a fresh-made holiday cookie. The beautiful and sweet AF beverage, which was released Nov. 4, is now available nationwide.
Article continues below advertisement
Customize a Peppermint Mocha
Fans of peppermint bark are totally obsessed with the Peppermint Mocha — it blends flavors of espresso, peppermint, and mocha, making for a deliciously sweet sip. And although it isn't traditionally made vegan, you can customize it to ensure it's free of animal products. According to the coffee company, you can place your order, but request an alternative milk (any of the plant-based varieties would taste great!), and forgo the whipped cream and chocolate curl topping.
Customize an Irish Cream Cold Brew
The Irish Cream Cold Brew tastes like an icy version of that classic Irish Cream Coffee you'd order from a pub on an unshakably chilly winter night. Although the cold foam topping is not vegan — and unfortunately there isn't a plant-based version available as of publication — you can simply order the drink, but request no cold foam topping. We're dying for a vegan version of cold foam, but alas, it doesn't seem to be in the works right now.
Customize a Chestnut Praline Latte
Regardless if you order the Chestnut Praline Latte hot or iced, it's definitely a festive sip that is reminiscent of a snowy trip to New York City's Central Park. The drink, like the others on this list, is traditionally made with cream and whip. But if you order it with soy milk, a nut milk, or oat milk, and ask them to forget the whip, you have a delicious, plant-based sip.