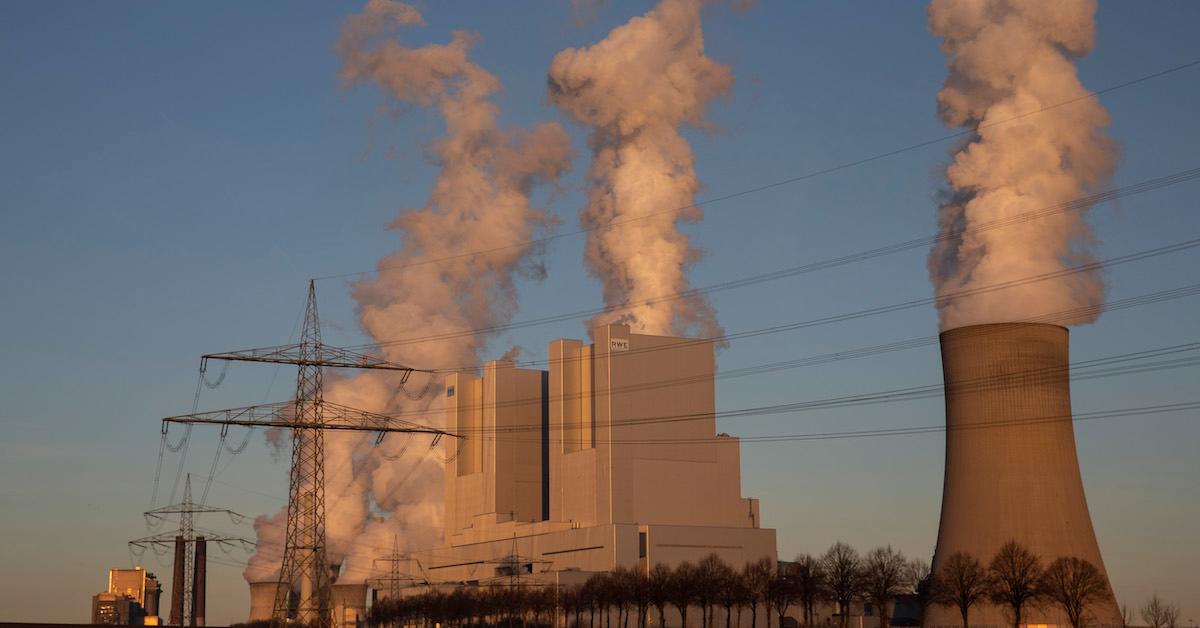 The UK Just Went a Full Week Without Coal, for the First Time in 137 Years
By Sophie Hirsh

Updated
Sorry, coal, but Britain is totally over you. This week, the U.K. set a record for going one week (which turned into more than eight days!) without using any coal power, The Independent reported. This is the first time the U.K. did so since 1882 — which is when London opened the first coal power plant on the planet.
Article continues below advertisement
The coal-free week began at 1:24 p.m. local time on Wednesday, May 1, and the grid was still turned on at 1:24 p.m. on Wednesday, May 8, The Guardian reported via the National Grid Electricity System Operator (ESO). On Thursday, May 9, the ESO confirmed on Twitter that a coal power plant was brought back online just before 3:00 p.m. local time, bringing the total coal-free run to eight days, one hour, and 25 minutes. As the ESO tweeted, the control room had to bring the plant online because there was a tripped plant.
On Thursday morning, the ESO Control Room Twitter account shared a diagram showing where the UK was getting its power on Wednesday, the day before the coal plant was turned back on; 41 percent came from gas, 22.4 percent from wind, 2.9 percent from solar, 21.3 percent from nuclear, 4.2 percent from biomass, 0.8 percent from hydro, 7.2 percent from imports, 0.2 from "other," and 0 percent from coal.
Article continues below advertisement
Yesterday #gas generated 41.0% of GB electricity followed by wind 22.4%, nuclear 21.2%, imports 7.1%, biomass 4.2%, solar 3.1%, hydro 0.8%, other 0.2%, coal 0.0% *excl. non-renewable distributed generation pic.twitter.com/chNAcYx9vc

— ESO Control Room (@NGControlRoom) May 9, 2019
Those figures were pretty similar to the generation breakdown for the entire eight-day span. According to UK Coal on Twitter, electricity for the week came from: 45 percent gas, 12 percent wind, 5 percent solar, 21 percent nuclear, 6 percent biomass, less than 1 percent hydro, 10 percent imports, and less than 1 percent storage.
Article continues below advertisement
Due to a power plant trip on the system, our control room has taken action to bring a coal power plant online, to replace the tripped plant https://t.co/HOQ9ChRW0K

— National Grid ESO (@ng_eso) May 9, 2019
The Independent spoke with Fintan Slye, the National Grid ESO's director, about the future of coal-free power. "Zero-carbon operation of the electricity system by 2025 means a fundamental change to how our system was designed to operate," Slye told The Independent.
Article continues below advertisement
Slye explained that to achieve a zero-carbon electricity system by 2025, the UK would need to integrate "newer technologies right across the system – from large-scale offshore wind to domestic-scale solar panels to increased demand-side participation, using new smart digital systems to manage and control the system in real-time."
Article continues below advertisement
But in the meantime, Slye believes "coal-free runs" are going to happen more frequently. "As more and more renewables come on to our energy system, coal-free runs like this are going to be a regular occurrence," he told The Independent. He actually made the comment earlier this month, after Britain went a record 122 hours (about five days) without relying on coal.
That exceeded a record set just a few weeks prior, over Easter weekend, when Britain went about four days without relying on coal for electricity. 
Even though Britain may not be ready to turn off the coal power plants for good, the fact that the country is breaking its own records week after week shows that moving away from coal is possible. Like Slye said, it will take a lot of work and changes to get Britain to have a zero-carbon electricity system by 2025 — but it is possible.