Thousands in Philippines Forced to Evacuate After Volcano Erupts Ash
On Thursday, July 1, thousands of families in the Batangas province of the Philippines were evacuated after Taal Volcano erupted ash three times.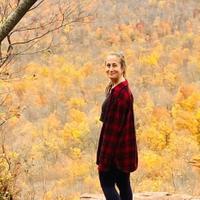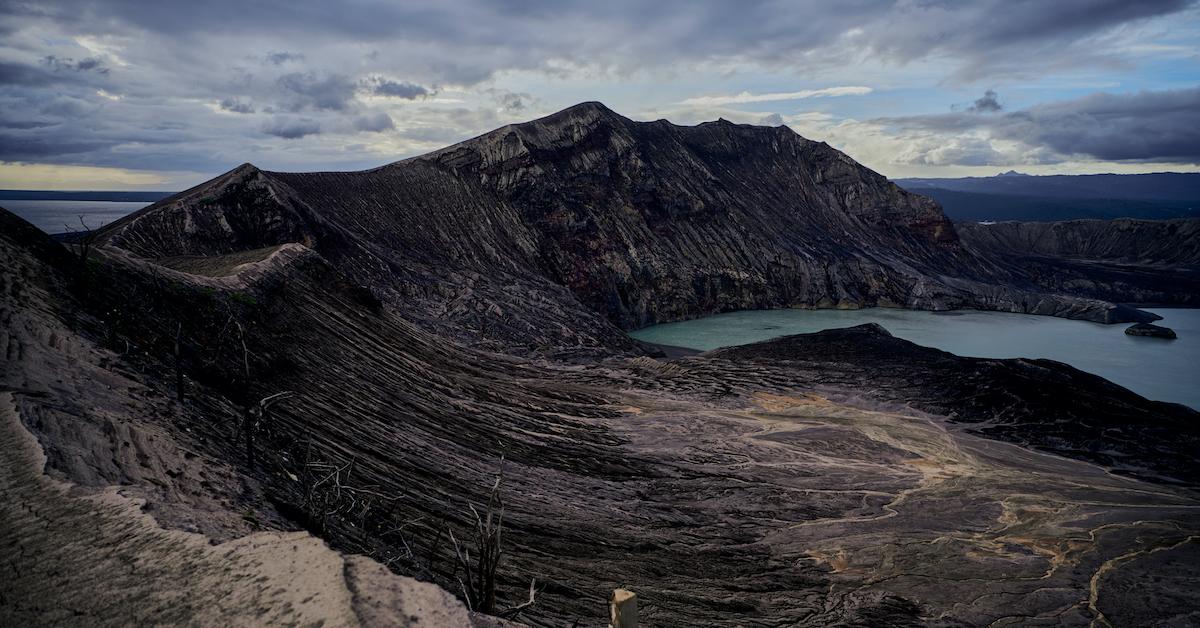 Thousands living in the Batangas province of the Philippines were evacuated their homes on Thursday, July 1, after the Taal volcano erupted ash and steam three times. Although the volcanic activity has seemingly subsided, residents have been warned to stay away in case of "succeeding eruptions," or in the event of potential "volcano-related quakes." However, the country is still grappling with high numbers of COVID-19 cases, which makes safely evacuating much more difficult.
Article continues below advertisement
"It's doubly difficult now. Before, we just asked people to rush to the evacuation centres and squeeze themselves in as much as possible," disaster response officer, Junfrance De Villa, told SCMP. "Now, we have to keep a close eye on the numbers. We're doing everything to avoid congestion."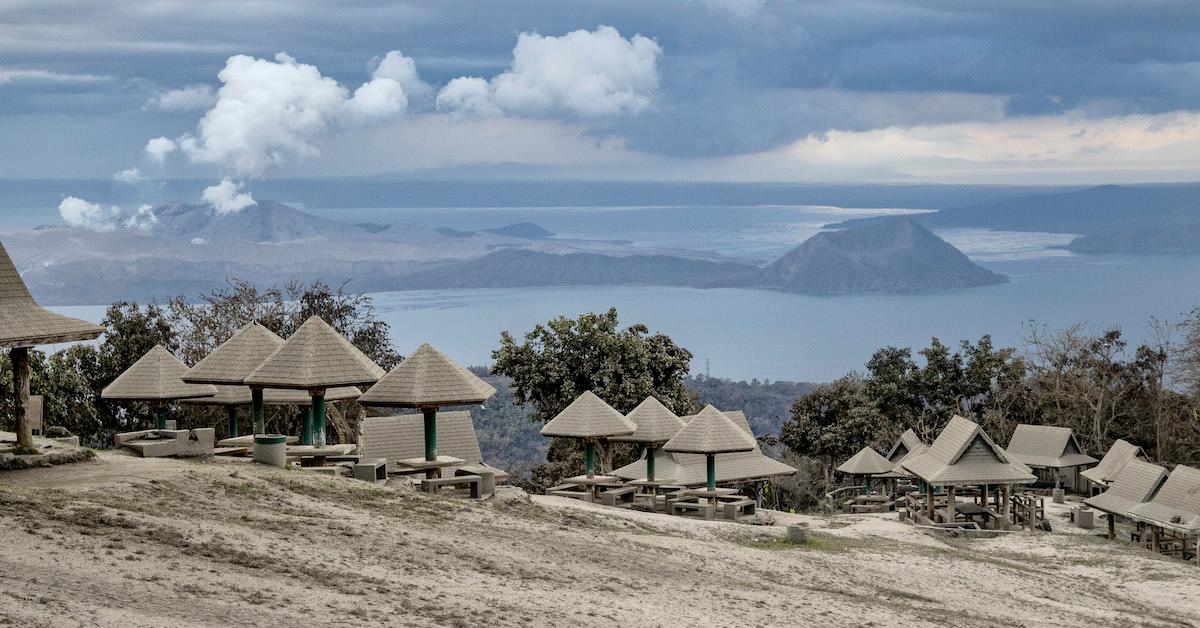 Article continues below advertisement
What to know about Taal Volcano's recent activity:
As previously mentioned, Taal, which is one of the world's smallest active volcanos, erupted with a .62 mile high stream of gas, ash, and steam, according to Al Jazeera. Upwards of 3,500 families in the region, which is south of the capital Manila, were evacuated from their homes, before the volcano proceeded to erupt two more times. The seismology and volcanology agency then raised volcanic activity from a level 2 to level 3, meaning the main crater could potentially start erupting lava.
These eruptions were considered to be phreatomagmatic, which means the water in the crater boiled before and after each eruption. It also means it made direct contact with magma, before turning into gas and vapor. That contact with the magma makes it far more dangerous, leaving local experts fearing a bigger — and potentially more destructive — eruption with lava.
Article continues below advertisement
"We're just raising the alert because something is happening and it can lead to a higher activity," Renato Solidum, head of the agency, told the AFP news agency.
Take a look at some of the footage from the volcanic activity, below:
Article continues below advertisement
Has Taal erupted before?
Taal last erupted in January 2020, according to CNN. The small-yet-mighty volcano unleashed a deadly column of ash and steam, that shot almost nine times higher than it did this time — about 9.3 miles into the sky. At the time, about 100,000 people were forced to abandon their homes. The main airport was also shut down, canceling hundreds of flights, and Manila experienced heavy ash falls for several weeks.
The Philippines are situated along what's known as the Pacific "Ring of Fire," according to AP News. This refers to a region in the Pacific Ocean that experiences an influx of earthquakes and volcanic eruptions every year. One of Taal's most infamous eruptions took place in 1911, killing over 1,300 people. Likewise, a volcano that's been dormant for years, known as Mount Pinatubo, erupted in 1991, resulting in hundreds of fatalities.
Although shelters for Taal's most recent eruption can accommodate thousands, authorities continue to worry that this will increase the number of COVID-19 cases nationwide, according to SCMP, which is still very prevalent on the island. That said, the people of Taal are in our thoughts.