La Soufrière Volcano Erupted on the Caribbean Island of St. Vincent
St. Vincent's La Soufrière volcano erupted, leading to residents of the Caribbean island to evacuate. Here's what to know about the natural disaster.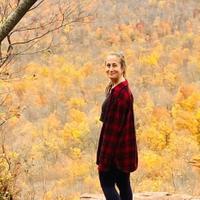 A volcanic eruption is no laughing matter — most of the time, it's caused by lava from beneath the earth's surface blending with rock and thickening into magma. With pressure, it eventually erupts, flowing upward and out through the "throat" of the volcano, often flowing outwards. Although it generally moves slowly, it destroys everything in its path — which is why the residents on the island of St. Vincent were evacuated shortly before a local volcano erupted.
Article continues below advertisement
"As of 8:41 am this morning April 9, 2021 an explosive eruption began at the La Soufrière volcano in St. Vincent," University of the West Indies' Seismic Research Centre (UWI SRC) posted to Facebook. "This is a culmination of the seismic activity that began on April 8. The eruption is ongoing and more information will be shared as things progress."
Article continues below advertisement
What to know about St. Vincent's volcano eruption:
On Thursday, April 8, St. Vincent and the Grenadines' Prime Minister, Ralph Gonsalves put the island "red alert," regarding eruptive activity coming from La Soufrière volcano. Evacuation orders were put in place in over 12 districts affecting up to 7,000 residents, as er CNN, after scientists noticed six volcanic tremors throughout the day, implying that hot fluid was bubbling close to the surface. Ash was also starting to spew out from the top, which implies an imminent eruption.
La Soufrière ended up erupting the following morning at 8:41 a.m. The ash column shot up to 10 kilometers (about 6 miles), according to KBJR6, and residents in all red zones were placed aboard cruise ships, to head to nearby islands such as St. Lucia, Grenada, Barbados, and Antigua for shelter. Venezuela is also sending humanitarian supplies as well as risk experts to help determine how much damage will be done, once the lava has subsided.
Article continues below advertisement
"Both cruise lines are working closely with St. Vincent authorities to assist residents most at risk. Royal Caribbean International's Serenade of the Seas and Celebrity Cruises' Celebrity Reflection are on their way to the island nation and are expected to arrive later this evening to assist with evacuation efforts," said Royal Caribbean and Celebrity Cruises in a statement, adding they're taking precautions "to protect the health and safety of the crew and passengers who board our ships."
Article continues below advertisement
Has St. Vincent experience past volcanic eruptions?
As previously mentioned, volcano eruptions can lead to mass destruction. The lava burns everything in its path, often traveling downhill, and decimating trees, plants, animals, homes, and beyond. Residents have already evacuated, and Venezuela has promised to provide aid after the fact, and while much damage has been done, the island of St. Vincent has seen this before.
La Soufrière's last eruption occurred in 1979, according to New York Times. Massive amounts of debris were catapulted into the sky, but residents were safe because of a quick evacuation. Prior to that, as per CTV News, an eruption took place in 1902, killing about 1,700 people.
Hopefully, the island will make a quick recovery — we have the residents of St. Vincent in our thoughts this weekend as they recuperate from this terrible disaster.