Images of Our Galaxy's Supermassive Black Hole Have Finally Been Captured
Scientists have officially captured the first-ever images of the supermassive black hole that's located right in the center of our galaxy.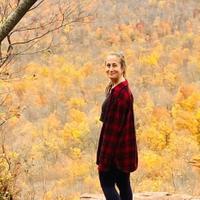 For years, astronomers have wondered about the supermassive black hole that's located right in the middle of our galaxy, the Milky Way. They were well-aware of its presence — partially due to its gravitational pull — and because supermassive black holes are thought to be at the center of most galaxies. However, images of the supermassive black hole hadn't been officially captured until recently.
Article continues below advertisement
"This image shows a bright ring surrounding the darkness, the telltale sign of the shadow of the black hole," University of Arizona astronomer Feryal Özel stated at a Washington news conference, as per Reuters. "Light escaping from the hot gas swirling around the black hole appears to us as the bright ring. Light that is too close to the black hole — close enough to be swallowed by it — eventually crosses its horizon and leaves behind just a dark void in the center."
Özel continued, explaining why scientists were surprised by what they found.
"It turned out to be a gentler, more cooperative black hole than we had hoped for in the past decade of simulating its environment," she added. "We love our black hole."
Article continues below advertisement
Here's how images of the supermassive black hole were captured:
On Thursday, May 12, about 300 astronomers that make up the Event Horizon Telescope Collaboration team released the first-ever images of the Milky Way's supermassive black hole. Scientists had only ever seen stars orbiting around a seemingly compact, invisible, and strong force, according to the press release. It's located 27,000 light years from Earth, and the object, which has been named Sagittarius A*, or Sgr A*, appears as a glowing ring of gas surrounding a dark center.
Article continues below advertisement
"We were stunned by how well the size of the ring agreed with predictions from Einstein's Theory of General Relativity," EHT Project Scientist Geoffrey Bower of the Institute of Astronomy and Astrophysics, Academia Sinica, Taipei stated in the press release. "These unprecedented observations have greatly improved our understanding of what happens at the very centre of our galaxy, and offer new insights on how these giant black holes interact with their surroundings."
To capture the image, the team created the Event Horizon Telescope, which connects several radio observatories worldwide to form one virtual telescope. It observed Sgr A* over several nights, basically using a technique that mimics long exposure on a regular camera. The preparation process took about five years, but scientists look forward to using this information to compare it to other black holes, and celestial structures of the like.
Article continues below advertisement
What is a supermassive black hole?
A supermassive black hole is exactly what it sounds like – Swinburne University of Technology describes a black hole as an unseen mass located at the center of every galaxy, with stars rapidly orbiting them. They are considered to be the largest type of black holes, and they produce massive amounts of energy by converting gravitational energy into light.
A mini supermassive black hole that was discovered last year gave scientists insight into how they grow. Most supermassive black holes grow from stellar-mass seeds. They're initially a small fraction of the sun's size, and over time, they grow.
More research is to be done on these interstellar objects, but this is certainly a major feat for scientists everywhere.