Far Out — This Mini Supermassive Black Hole Explains How They're Formed
What is a supermassive black hole? A Dartmouth University student found the solar system's "smallest" supermassive black hole.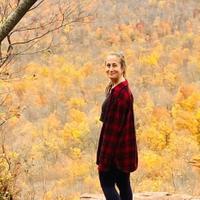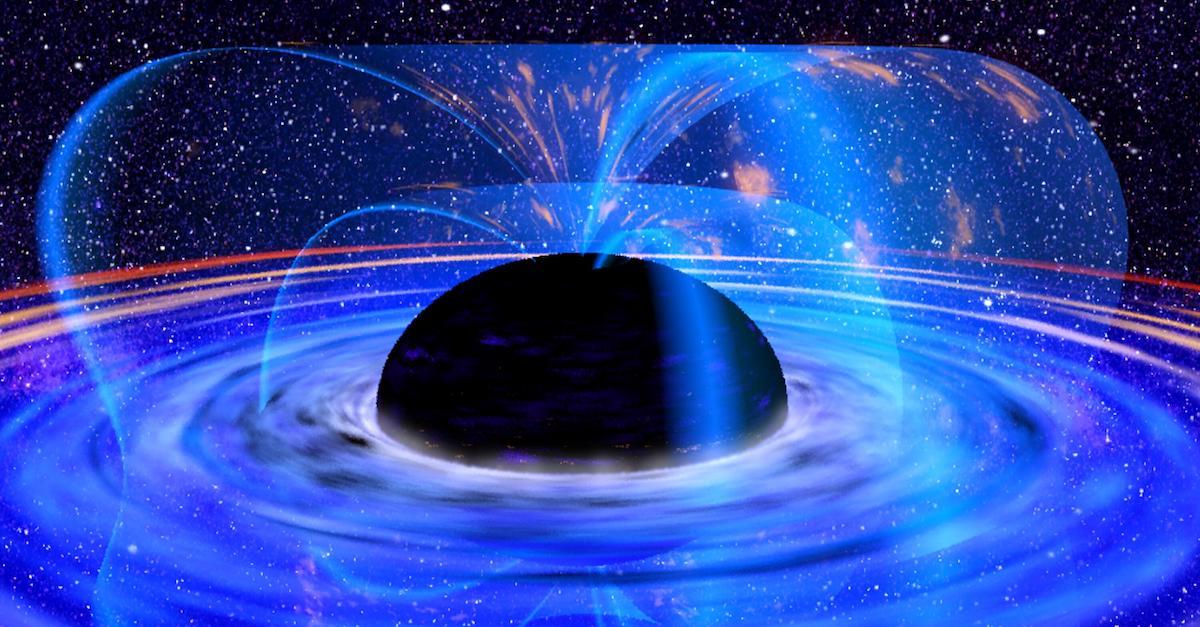 We love a good old-fashioned celestial discovery, and it looks like a Dartmouth University undergrad student may have found something truly incredible.
Jack Parker of Dartmouth College has possibly found the solar system's smallest supermassive black hole ever, located in a dwarf galaxy Mrk 462. It's hundreds of millions of light years away from planet Earth, and not only was it a super interesting find, but it also says a lot about how supermassive black holes form.
Article continues below advertisement
Parker made this unlikely discovery alongside his colleague, Ryan Hickox, who was also an undergrad Dartmouth student at the time at NASA's Chandra X-ray Observatory. According to NASA, this discovery is incredibly rare for a number of reasons, and gives quite a bit of insight into supermassive black holes, in general.
"This black hole in Mrk 462 is among the smallest of the supermassive, or monster, black holes. Black holes like this are notoriously hard to find," Parker stated, as per NASA.
This discovery is evidently groundbreaking for space research as a whole, because it explains how supermassive black holes are formed in the first place.
"We can't make strong conclusions from one example, but this result should encourage much more extensive searches for buried black holes in dwarf galaxies," Parker continued, as per NASA. "We're excited about what we might learn."
Article continues below advertisement
What to know about this supermassive black hole's discovery:
In the vast and often uncertain world of astronomy, it's common knowledge that black holes form after stars die; however, Parker's discovery shows how supermassive black holes form. According to ScienceAlert, this "mini" supermassive black hole is 200,000 times the mass of the sun. And based on its size and location, its taught astronomers that most supermassive black holes grow from stellar-mass seeds, at a fraction of the sun's size, instead of forming large and continuing to grow.
Article continues below advertisement
For many centuries, according to Space.com, the view of this supermassive black hole had been heavily clouded by dust and gas in Mrk 462. Usually, black holes can be easily spotted when stars are moving quickly in the center of the galaxy. However, this one was harder to see, because it's located inside of a dwarf galaxy. That means the galaxy is only home to a few million — instead of the usual billions — of stars. This was one of the first black holes that had been discovered in this fashion.
"Because buried black holes are even harder to detect than exposed ones, finding this example might mean there are a lot more dwarf galaxies out there with similar black holes," Hickox stated, as per Space.com. "This is important because it could help address a major question in astrophysics: How did black holes get so big so early in the universe?"
Article continues below advertisement
What is being done with this discovery?
The supermassive black hole's findings were presented at the 239th meeting of the American Astronomical Society in Salt Lake City, Utah, according to a press release from the Chandra Observatory. This year, the meeting was virtual, but that didn't make the discovery any less exciting for those in the industry. The discovery was also presented at a virtual press briefing on Monday, Jan. 10, for anyone in the industry who wanted to tune in.
The Chandra program is managed by NASA's Marshall Space Flight Center. These findings are helping astronomers better understand phenomena like supermassive black holes, and black holes in general.
Garnering a better understanding of space will ultimately help scientists figure out how the solar system works, in general — and we could all certainly use some answers right now.