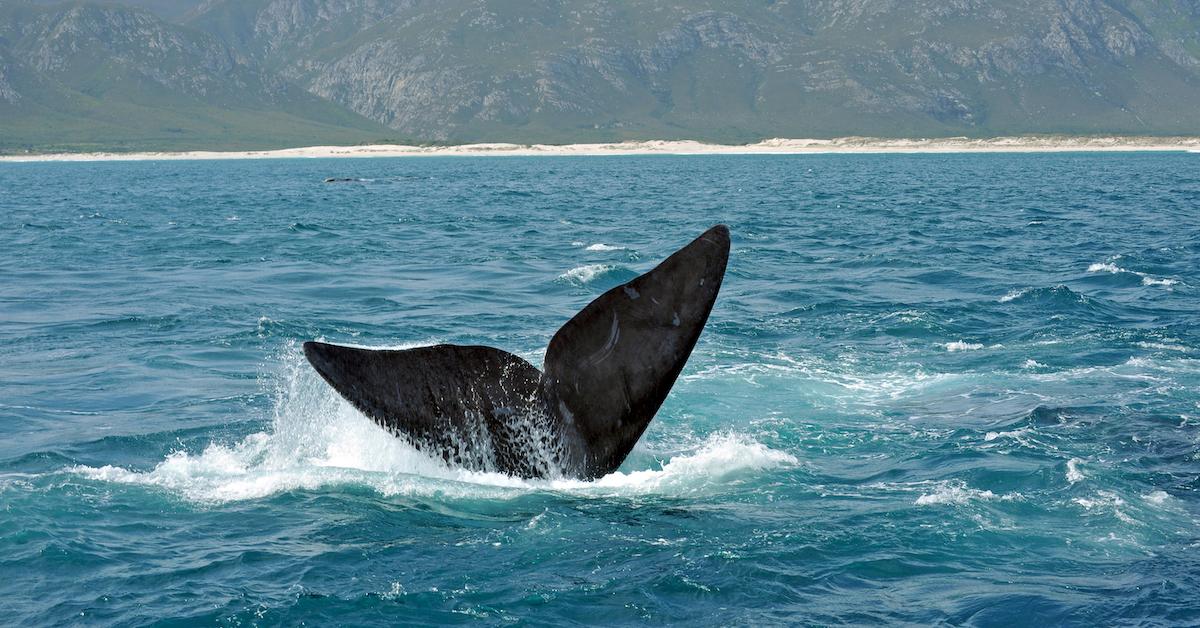 Why Is the Right Whale Population Declining? A New Study Has a Few Answers
By Sophie Hirsh
Get green news right to your inbox!
Thanks for signing up!
North Atlantic right whales, also known as Eubalaena glacialis, reside in the ocean near Canada and the northeastern U.S. during the spring, summer, and fall. In the winter, which is their calving season, they migrate south to give birth, according to the National Oceanic and Atmospheric Administration. Not only has the right whale population declined, but so has the right whale's birth rate — over the past decade, right whales have given birth to less and less calves.
The study believes that one reason for all this is the population decline of the copepod Calanus finmarchicus. The Calanus is a small crustacean that is a "critical food source" for the right whale. But why did the Calanus population decline? According to the study's authors, "Changes in the Atlantic meridional overturning circulation have altered deepwater dynamics, driving warming rates twice as high as the fastest surface rates." Essentially, changes in ocean patterns over the past decade have caused ocean heating, which has caused the Calanus population to go down.
The New York Times spoke with Dr. Nicholas Record, a lead author on the paper, who clarified that the Calanus population didn't just decline in general, but that it specifically declined in the right whale's habitat, due to rising ocean temperatures near the Gulf of Maine. The right whales found themselves with less Calanus to eat "right when right whales need their last big meal before winter," Record told the newspaper.
Additionally, the study noted that these "oceanographic changes" have "driven a deviation in the seasonal foraging patterns of [right whales] upon which conservation strategies depend." Basically, changes in ocean patterns (and the decline of Calanus populations) have caused the right whales to have to change their eating patterns. This has made conservation efforts harder, since conservationists have needed to develop new techniques to track the mammals. These changes have also made right whales more likely to get in a ship strike (which is a collision between a whale and a ship), and tangled in commercial fishing nets.
Dr. Record further elaborated on the conservation difficulties. "We've planned all these conservation measures around areas where we have known the whales to show up at the same time each time of year," Record told the New York Times. "When they stop showing up in those areas, and start showing up where protected measures aren't in place, that's when the problem starts."
Even though conserving the North Atlantic right whale has become more and more challenging, that's not stopping anyone from trying to save them. Legislators are currently in the process of passing H.R.1568 – SAVE Right Whales Act, a piece of bipartisan legislation that supports recovering the North Atlantic right whale population, according to the NRDC. If you want to help save the right whales, the NRDC suggests calling your representatives and asking them to support the bill.