The Best Reusable Notebooks + How They Work
If you find yourself going through a lot of notebooks, you might want to invest in a more eco-friendly reusable notebook.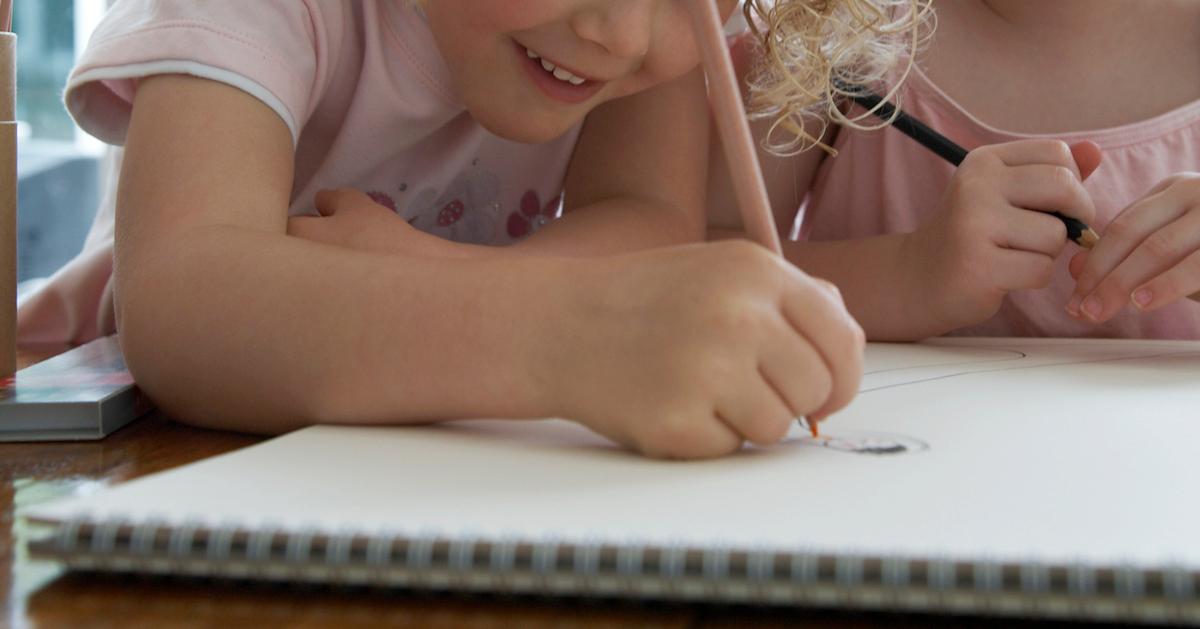 Reusable notebooks are an amazing, eco-friendly innovation designed to look and feel like regular paper notebooks but with the added bonus of being far more sustainable. Reusable notebooks can be erased and used over and over, and most of them can be uploaded to your computer, tablet, or smartphone with just a quick scan. But what are the best reusable notebooks?
Article continues below advertisement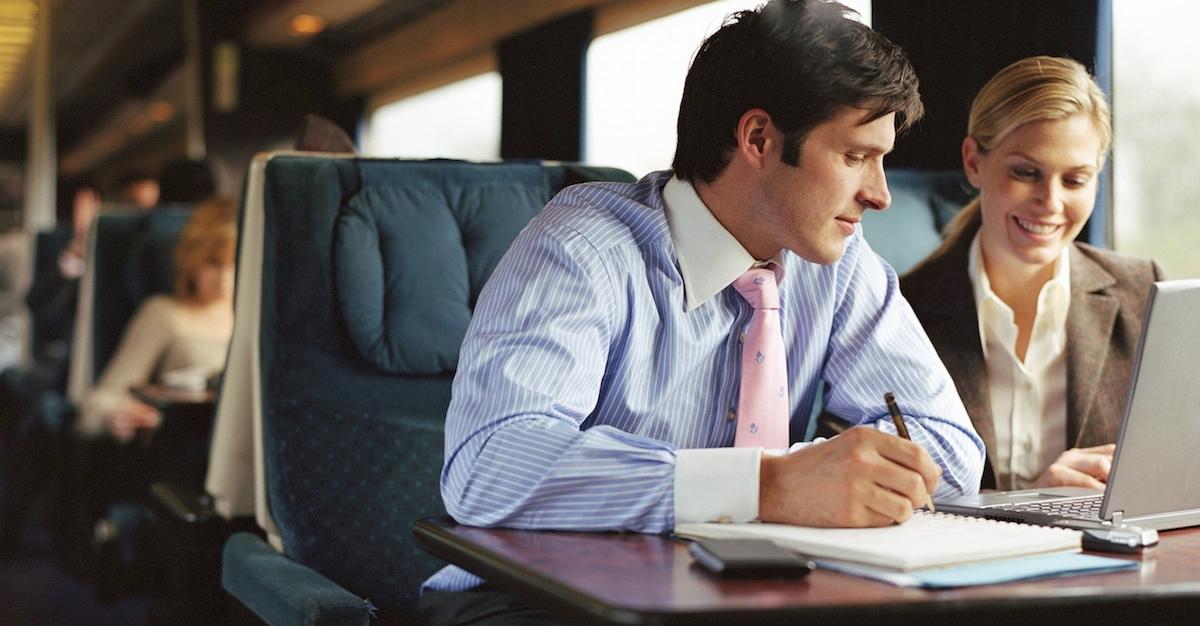 How do reusable notebooks work?
Reusable notebooks work the same way as conventional notebooks work, except without the paper and ink. Think of it like a digital notepad that you can write on as if you were writing on paper. Many iPads and tablets already have apps or features like this, but reusable notebooks are specifically designed to give you that same pen and paper experience without the hassle of a complete hard drive.
Article continues below advertisement
Notes can be written, scanned into your computer, then sent to Google Drive, Evernote, Dropbox, and other online storage applications. After they have been uploaded (and double-checked!) simply erase the page and start again. No more wasted paper, no more stacks of spiral notebooks, and no more flipping through endless pages for a single reference.
What are the best reusable notebooks?
Article continues below advertisement
Rocketbook Everlast Erasable Notebook
The most popular brand of reusable notebook also happens to be the easiest to explain. Rocketbook's Everlast Erasable Notebook is a fairly impressive device. It works with any erasable pen, marker, or highlighter, like those from Pilot's FriXion line, and the pages are erasable with a moistened cloth.
At the same time, your Rocketbook Everlast can be configured to connect to different electronic file storage services, such as Google Drive, Slack, OneNote, Dropbox, iCloud, or your email. When you scan your pages into the Rocketbook App, the notes will be instantly ported over to whatever apps you chose during configuration.
Article continues below advertisement
There are some complaints about the fragility of the plastic pages and the fact that the FriXion pens don't write as smoothly as expected. The Rocketbook Everlast comes in a variety of colors and styles and is available for under $100 at most retail outlets and online stores. Note that Rocketbook does have a number of other options at different price points as well. Check out the Rocketbook website to see which might work best for you.
Elfinbook Smart Notebook 3.0
The Elfinbook Smart Notebook works in a similar way to the Rocketbook. Elfinbook is composed of 55 double-sided sheets of tree-free, acid-free, fine-grained paper that can be used up to 500 times. It's good for drawing or note-taking as well because it comes with a combination of 30 rules and 25 blank pages.
Article continues below advertisement
Like Rocketbook, Elfinbook comes with a proprietary app that allows you to scan with your phone and store it on a number of popular storage services. Some users have complained that the upload process can be a bit of a hassle when uploading multiple entries at once. It erases with either a damp cloth or heat, so a hairdryer would work quite well.
KYSTORE A5 Reusable Smart Erasable Leather Notebook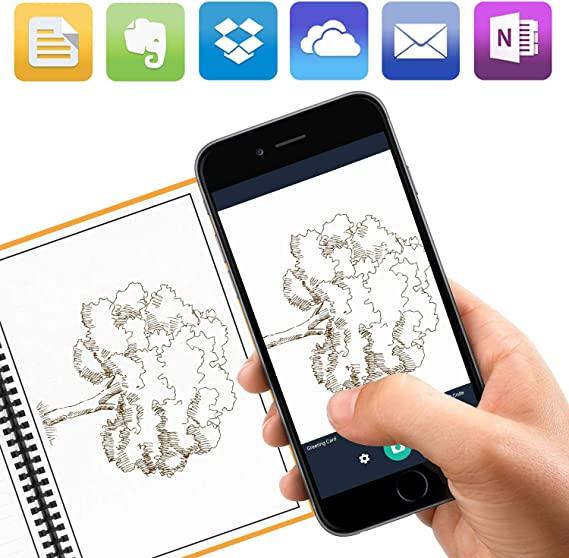 KYSTORE's leather-bound notebook is available in four different colors and is designed to be more robust in terms of page count than some of the other reusable notebooks on the market. The A5 notebook contains one hundred and eight pages and all of them can be reused five hundred times.
Article continues below advertisement
Like the Elfinbook, KYSTORE's A5 notebook has a combination of blank and ruled pages, making it good for drawing or sketching. The A5 notebook can be used in tandem with CamScanner, an app that allows for note storage on a number of popular cloud storage services. The only complaints seem to be that the pages are too soft and that scanning only works through CamScanner.
Scrubby Reusable Whiteboard Notebook
The Scrubby notebook comes with 40 reusable pages and comes with a Staedtler correctable fine-tipped pen. Unlike the other notebooks we mentioned, the Scrubby notebook is essentially a dry-erase notebook, lacking any sort of digital backup. That's not to say you can't scan notes or sketches into a computer, there's just no suggested or proprietary app to facilitate it.
Article continues below advertisement
The notebook is entirely waterproof, inside and out, but pages can be erased with alcohol. The only downsides seem to have to do with the more analog nature of the book as compared to the others. Nevertheless, it's still going to save paper, save you money, and will likely be with you for at least a few years.
Whichever notebook you choose, you can be confident that its use will help you lower your own personal environmental impact. The digital scanning features attached to many of these might even help you to become better organized.