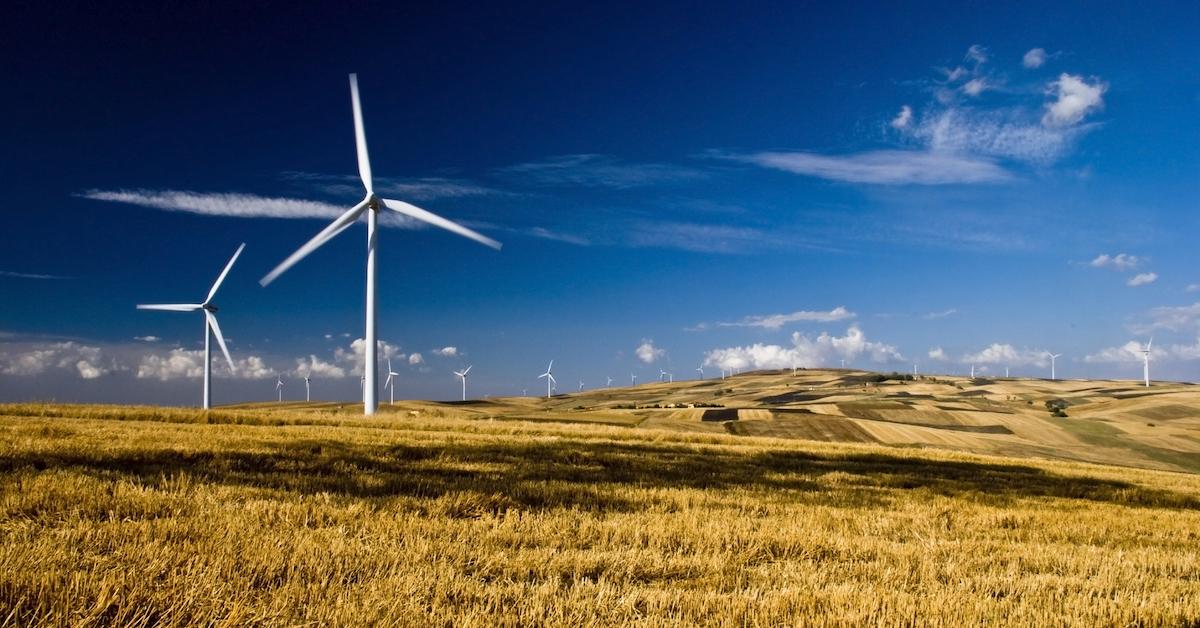 The U.S.'s Capacity for Renewable Energy Finally Exceeds Coal
By Sophie Hirsh

Updated
Article continues below advertisement
According to SUN DAY Campaign's press release, FERC found that the total available generating capacity for renewable energy was at 21.56 percent in April, while coal's capacity was only at 21.55 percent (in contrast to 23.04 percent, which it represented last year). This doesn't necessarily mean that renewable energy generation provided more energy than coal — but it just so happens that in April, it did. 
Article continues below advertisement
This news makes sense, considering a report that the Institute for Energy Economics and Financial Analysis (IEEFA) published in late April that found that renewables were projected to provide more energy for the U.S. than coal during April. It was actually the first month in history where renewable energy generated more electricity than coal did. The IEEFA attributed the milestone to the change in season, noting that coal plants are typically renovated during the spring and fall, when U.S. residents use far less air conditioning and heat, and therefore less power overall. 
But now that summer is beginning, coal may come out on top of renewables once again. According to CNN, experts do not predict annual renewable energy generation to exceed coal energy generation for at least a few years.
Article continues below advertisement
Mainstream media fails again! Headlines shout #renewable power capacity is greater than #coal, but capacity does not equal generation. Renewables are intermittent, meaning actual generation is much lower https://t.co/0f7lXPnO68

— Clear Energy Alliance (@clearenergy) June 12, 2019
Renewable energy capacity was able to surpass coal capacity in April thanks to new units of renewable energy being built in the U.S. The FERC report found that 1,545 megawatts of wind capacity, 1,473 megawatts of solar capacity, and 29 megawatts of new hydropower were added to the U.S. grid between January and April of 2019, as per the SUN DAY Campaign. These new units of renewable energy capacity helped bring the total capacity to .01 percent more than coal — a small but mighty difference.
Article continues below advertisement
And this data has helped the FERC to project how renewable energy will look over the next few years. According to SUN DAY Campaign, FERC estimates that renewable resources will account for 24.15 of the U.S.'s total energy generation capacity three years from now. With numbers rising slowly but steadily, there's hope that renewable sources will one day generate the majority of energy in the U.S. 
America's coal industry has already been left in the dust by natural gas. Now it's under immense pressure from the renewable energy boom. https://t.co/dQL0IyW5KH

— Enviro. Media Assoc. (@green4EMA) June 12, 2019
Article continues below advertisement
Researchers have made several other breakthroughs in terms of transitioning away from coal over the past few years. Interestingly, a study conducted by Australian National University's RE100 Group earlier this year found that approximately 530,000 potential pumped hydro energy storage (PHES) sites exist on Earth. That is "about 100 times greater than required to support a 100 percent global renewable electricity system," according to the study. 
With so much potential for renewable energy, and with our climate in crisis, there's no doubt that renewable energy is the future.