How Climate Change Played a Hand In the Miami Condo Collapse
A few days after the Surfside, Fla. tragedy, experts are now saying that climate change may have played a role in the Miami condo's collapse.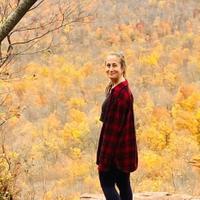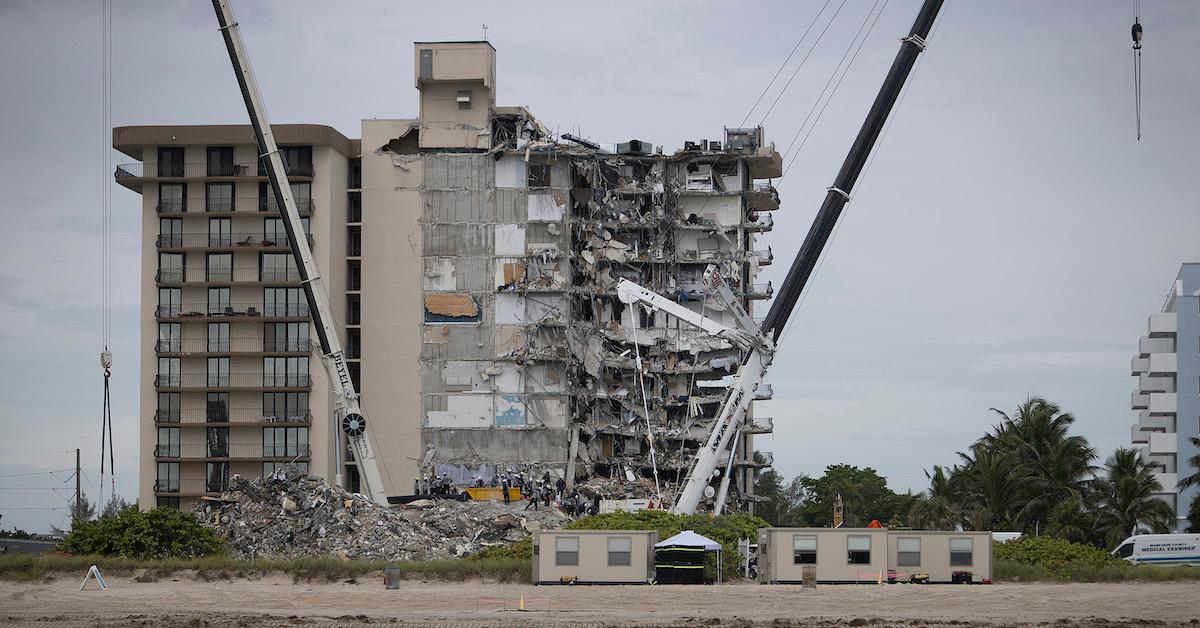 On Thursday, June 24, a condo in the Surfside neighborhood of Miami, Fla., partially collapsed, resulting in 11 confirmed fatalities and about 150 bodies unaccounted for, as of publication on June 29. Although many factors contributed to the building's ultimate demise, experts are now saying climate change played a role in the Miami condo's collapse. There are many reasons why they believe this to be the case.
Article continues below advertisement
"Sea level rise does cause potential corrosion and if that was happening, it's possible it could not handle the weight of the building," University of Florida professor, Zhong-Ren Peng, told Palm Beach Post. "I think this could be a wakeup call for coastal developments."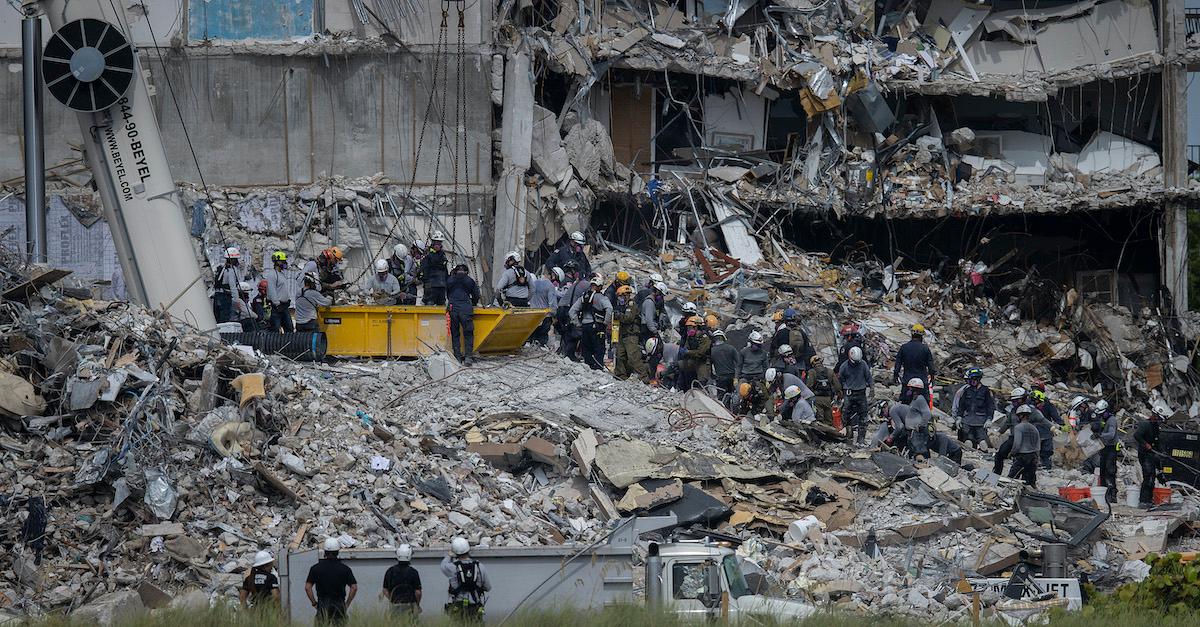 Article continues below advertisement
Why did the Miami condo collapse?
There are a few factors that may have contributed to the Surfside condo collapse. On one hand, there may have been architectural problems. According to NPR, an engineering report from October 2018 noted serious structural issues, though officials from the building reportedly attended a board meeting the following month, reassuring residents everything was up to code. An investigation surrounding this matter is currently underway.
A state law mandates that all buildings citywide over 40 years old be inspected and rectified, with inspections every 10 years. Now, all residential buildings over five stories high will be audited to ensure this doesn't happen again.
"I think the people of Florida want to understand: How could this happen? And then what could we do to make sure it doesn't happen again?" Florida governor Ron DeSantis said in a statement. "We'll be working on that for the long term."
Article continues below advertisement
Why did climate change contribute to the Miami condo's collapse?
Although the building sustained serious structural problems, the collapse probably would have happened anyway. This is due to the fact that sea levels have risen significantly over the last few years, due to climate change. According to First Coast News, the sea levels in Miami are rising an inch every three years, and building contractors in the area, such as Gaere MacDonald, speculate this may have caused floods and foundation saturation, which could have played a pivotal role.
Article continues below advertisement
Jacksonville, Fla. engineer, Ron Woods, also told First Coast News that rising sea levels can heavily affect the foundation of buildings.
"Concrete is relatively porous and when chloride gets in there, it causes the rebar to corrode, that can cause the concrete to spar or break off," he said. "All we have is pure speculation at this point... The answers are important because this could well happen again."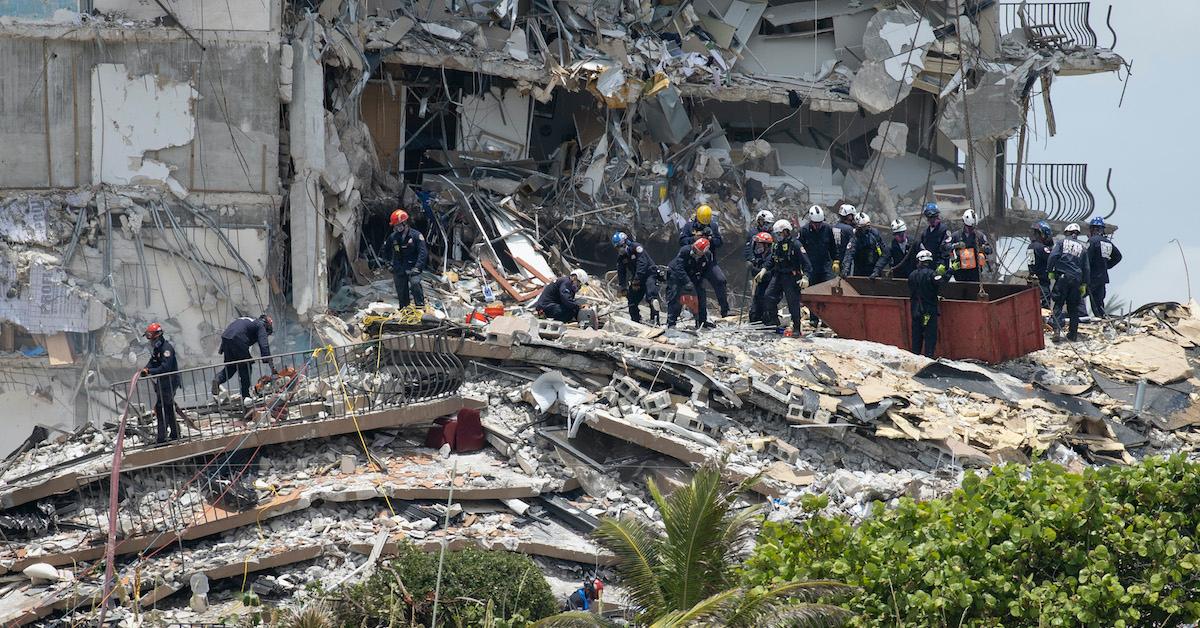 Article continues below advertisement
Why does climate change cause sea levels to rise?
One of the most harmful side effects of global warming is the fact that it's causing sea levels to rise at an alarming rate. According to the NOAA, this is predominantly because glaciers in the North pole are melting into the ocean, due to rising air temperatures. Additionally, warmer water temperatures — and freshwater droughts — cause sea waters to expand rapidly.
There are countless reasons why it's a problem sea levels are rising. In addition to effectively flooding coastal communities like Miami, it can affect things like the economy, while seriously endangering human and animal life on Earth. That said, if you'd like to help Surfside victims, there are many ways to do so. The affected families are in our thoughts.