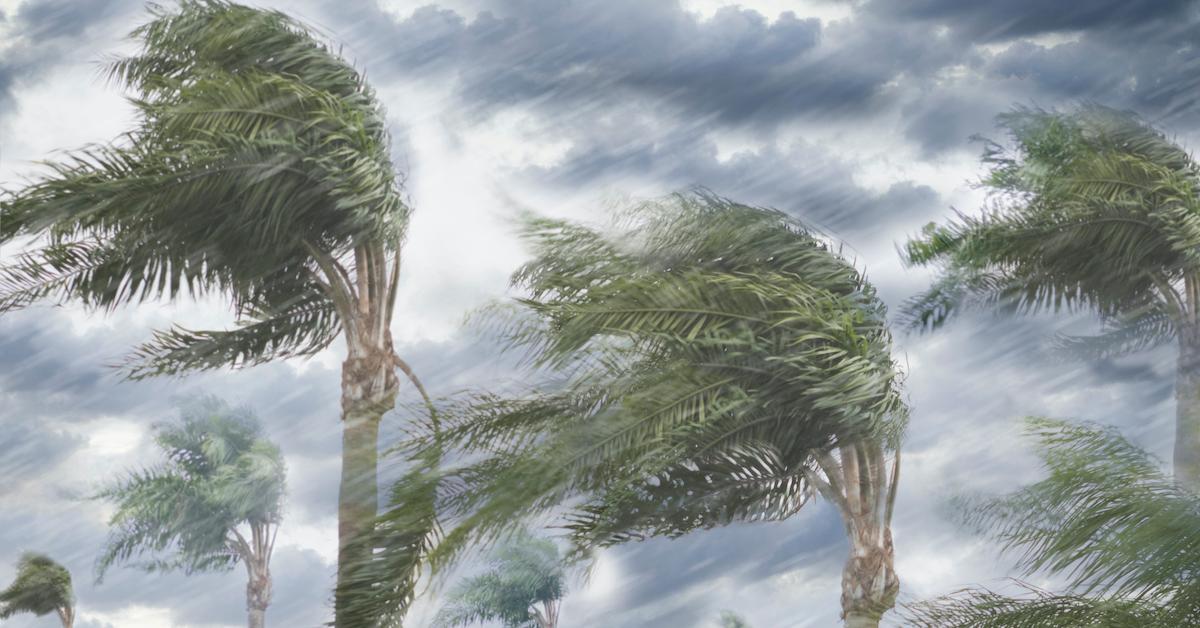 Here's What to Know About Hurricane Zeta, So You Can Plan for Its Arrival
If you're situated anywhere on the U.S. coast, here's a layout of Hurricane Zeta's expected path so you can make preventative plans, if necessary.
'Tis the season... for hurricanes. Landlocked U.S. residents likely aren't aware of the seemingly never-ending hurricane season, which lasts from June all the way through to November. Although it's ending soon, one final hurricane season storm is heading to the U.S. coast, as we speak. Her name is Hurricane Zeta, and we're seriously hoping she wreaks as little havoc as possible.
Article continues below advertisement
Here's what U.S. residents can expect for Hurricane Zeta's path, for anyone who lives in a coastal or tropical area, and could be affected by the impending storm.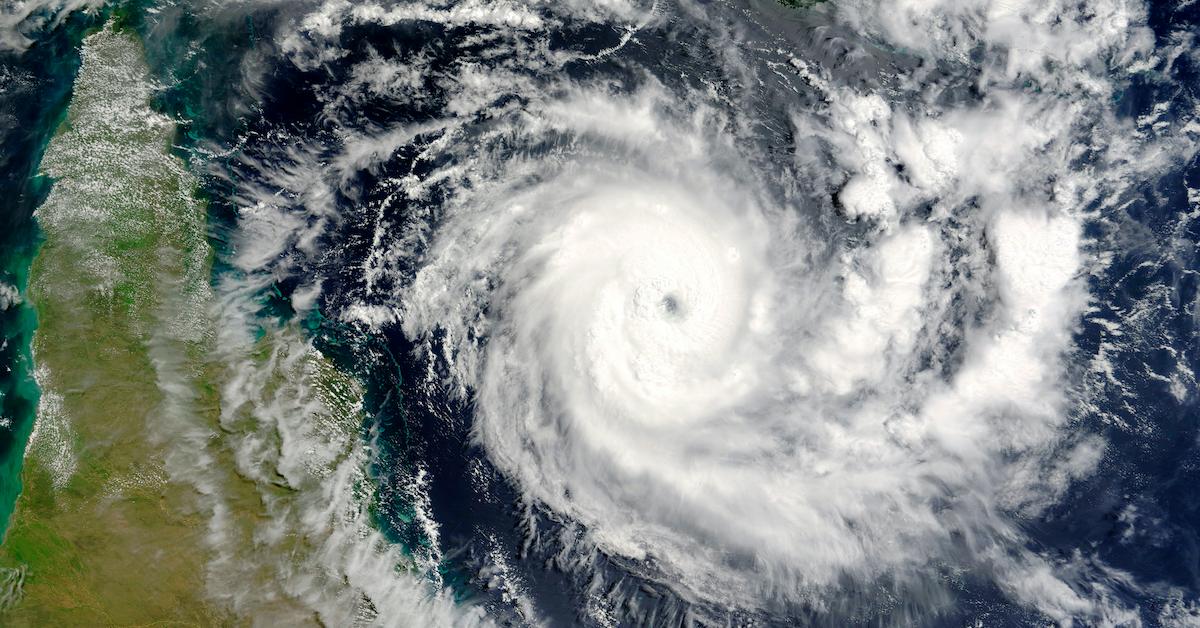 Article continues below advertisement
Here's the forecast for Zeta's path across the U.S. coast:
Monday night, on Oct. 26, Hurricane Zeta loomed through the Yucatán Peninsula in Mexico, just north of Tulum, as a Category 1 storm, according to CNN. Residents large amounts of rain and wind only three weeks after feeling the affects of Delta. Zeta eventually fell to a tropical storm, but is forecasted to turn back into a hurricane over the Gulf of Mexico, before it blows through the U.S. coast on Wednesday, Oct. 28.
Hurricane warnings have been issued to a large portion of the bible belt, including Morgan City and New Orleans, La., leading down to the Mississippi-Alabama border. There are also tropical storm warnings between the Mississippi-Alabama border to the Western border of Florida, around Okaloosa and Walton County. Massive preparations are being made — especially in New Orleans, outside the levee system — where many have already evacuated.
Article continues below advertisement
Around 12:48 p.m., the National Hurricane Center tweeted that Zeta was approaching the coast of southeastern Louisiana, and that they are continuing to monitor her path. If you might be affected by the storm, we suggest following them, checking your local forecast, and preparing for potential outages, or even evacuation.
Article continues below advertisement
How does one prepare for a hurricane? It's contingent on your location.
Preparation for a hurricane depends on how badly it's expected to hit your area. For example, if the hurricane is expected to be incredibly strong, with high winds and massive floods, you may want to evacuate. KHOU recommends leaving on the earlier side, especially if you live in a low-lying area, somewhere that's prone to flooding, if you're towing a boat or trailer, and if you have small children.
If you won't be affected by major floods or winds, you may experience power outages or be forced to stay inside. If that could be the case, the CDC recommends stocking your home and car with food, water, and first aid kits. They also suggest making a family disaster plan, potential plans to evacuate, and special plans for pets and older adults. Also have any emergency documents, phone numbers, and insurance information, before the storm hits.
Article continues below advertisement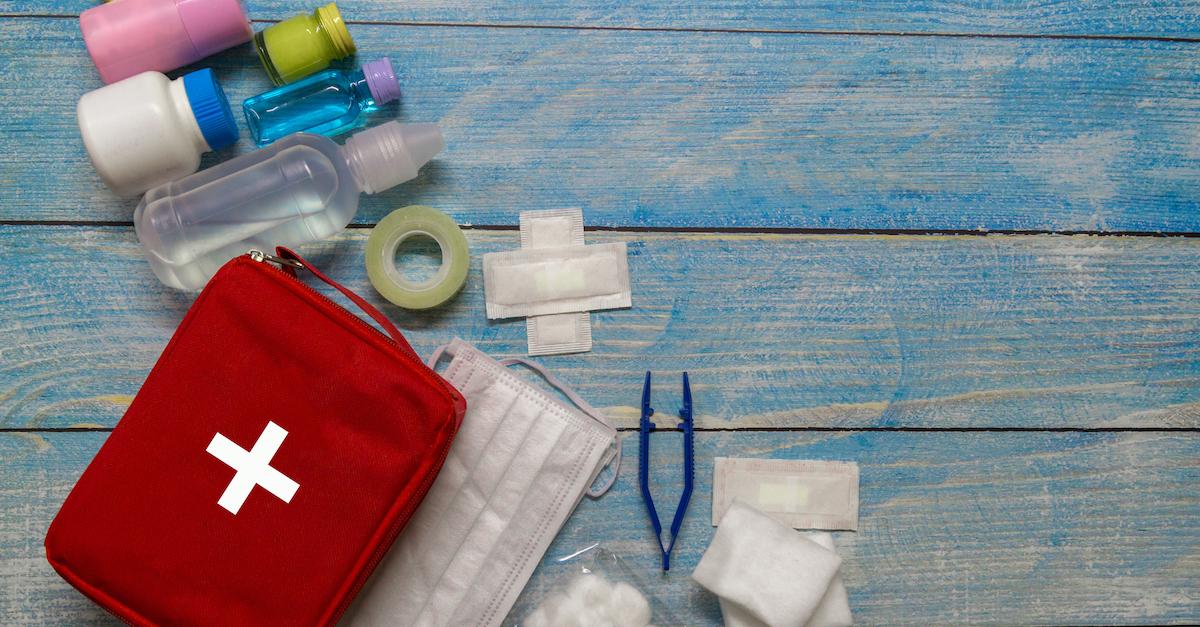 Preparing for a hurricane and being aware of its path is absolutely crucial to survive the storm. Hopefully Hurricane Zeta won't end up ruining your week, but in case it hits in or around your area, make sure you're as prepared as humanly possible.