How to Start Your Own Greenhouse 101
Whether you're looking to make your home greener, or if you're looking to sell plants locally, here's how to start your own greenhouse.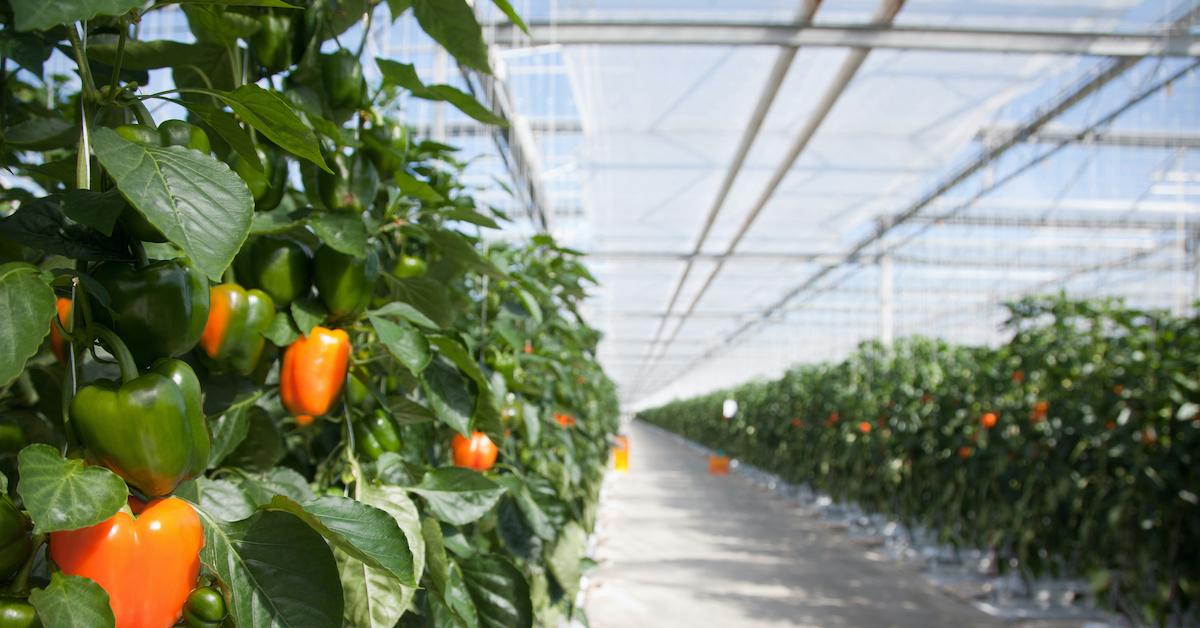 So, you want to start your own greenhouse — greenhouses are a sustainable way to grow food year-round, no matter the weather conditions or climate. But before you jump right in to indoor gardening, you'll need to pass a lesson in Greenhouse 101. A greenhouse is a transparent structure that maintains a regulated temperature for ample growing conditions. Smaller, mini-sized greenhouses are known as cold frames.
Article continues below advertisement
Starting and maintain your own greenhouse means you can have almost no boundaries to what seeds you can plant. You can eat fresh vegetables, fruits, and herbs from your garden year-round. Many gardeners (and zero-wasters!) love that flexibility and so choose to live the greenhouse life. Ready to get started? Keep reading for all the necessary beginners tips to greenhouses.
Article continues below advertisement
Some seeds need to grow indoors first, while others don't.
Before you start planting inside your greenhouse, certain seeds need to be planted and grown indoors before moving into the greenhouse. Some include:
Broccoli
Brussel sprouts
Cabbage
Cauliflower
Eggplant
Kale
Lettuce
Okra
Onion
Peppers
Tomatoes
To get these seeds started, find a biodegradable peat pot, and place it in a plastic bag. Close it at the top to keep the soil moist until seedlings appear. Then, remove the bag and plant the peat pots into the garden.
Cut one side of the peat pot before planting, and make sure it's totally buriied. Seedlings should appear in 2-3 weeks, and require gradual exposure to light by setting them outside during the day, then bringing them indoors at night. This conditions the plants, getting them ready for outdoor growing when they're transplanted. Other seeds do not need to be started indoors, such. as beans, beets, carrots, and corn, according to Clemson Cooperative Extension.
Article continues below advertisement
Choose where your greenhouse will go.
Greenhouses require lots of sunlight (about six hours of direct sunlight daily, unless you have funds to invest in grow lights), as well as electricity and water access. It's generally recommended your greenhouse is within close proximity to your home. Also make sure it's away from coniferous trees or anything else that casts a shadow year-round.
Article continues below advertisement
Drainage is also essential — layering landscaping cloth over the area where the greenhouse will be built keeps the weeds away while ensuring an adequate amount of drainage. Cover that cloth with about 3 inches of ¼ inch-thick gravel. Without drainage, plants that don't like to be too wet will wilt, turn yellow, and die.
Article continues below advertisement
Consider your materials:
The covering around a greenhouse frame is called "glazing." Glass is typically the best material for this, but it's costly. Other materials include plastic sheeting and polycarbonate. There are two main types of greenhouses: attached (which means it's attached to at least one weight-bearing existing wall such as a garage) and freestanding (all four walls stand alone). Freestanding greenhouses are generally better for year-round gardening.
Geenhouse kits provide everything to you and require a little less than work than building from scratch. Shelving, ventilation, and a watering system, are also vital, while materials such as automatic vents, fan, heating system, mist system, potting bench, shelving, and gardening tools are heavily suggested.
Greenhouses sometimes require heating, pest control, shading, and ventilation. Uninsulated greenhouses cool off too quickly (and dramatically) at night, so make sure you have an electric heater in there to keep plants warm. Just make sure the greenhouse is ventilated. As for shading, you can buy shade cloths if you live in a warmer climate with too much direct sunlight for your plants. It requires a lot of time and money, but in the end, it's all worth it.