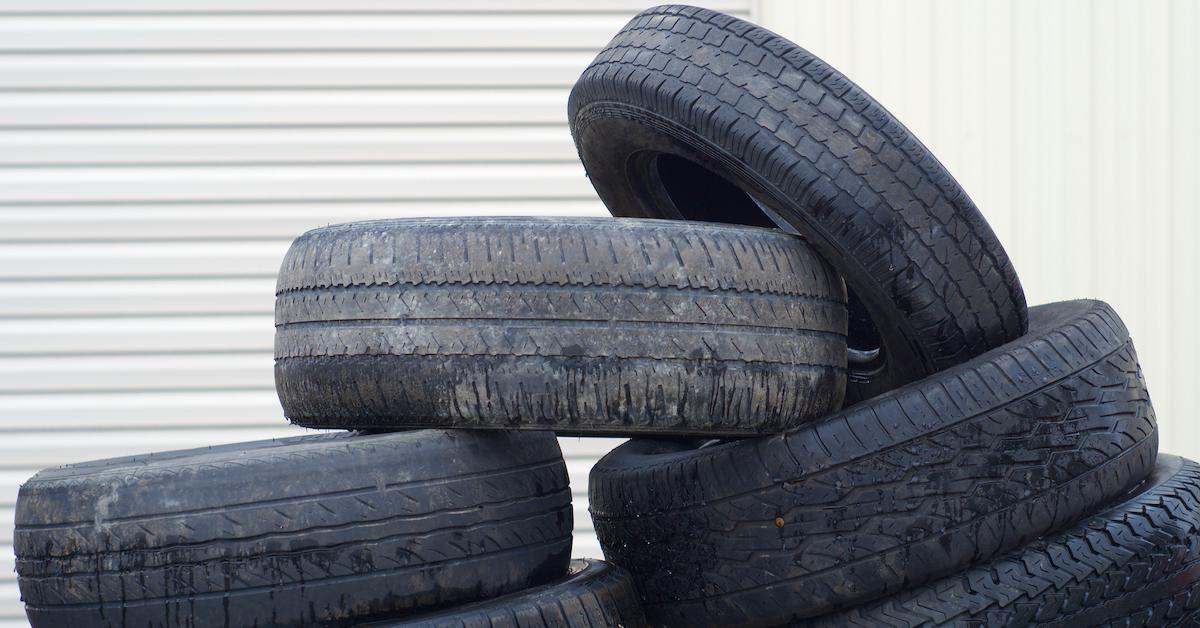 How to Recycle Old Tires
By Sophie Hirsh

Updated
Did you know that it's actually illegal in the U.S. to throw old car tires in the trash? And while tires aren't something that most people replace regularly, they are quite bulky, and not something that you want taking up space in your garage. So if you recently changed a flat tire, you may be wondering: How can I recycle tires?
Read on for everything you need to know about safely getting rid of car, motorcycle, and bicycle tires.
Where to recycle car tires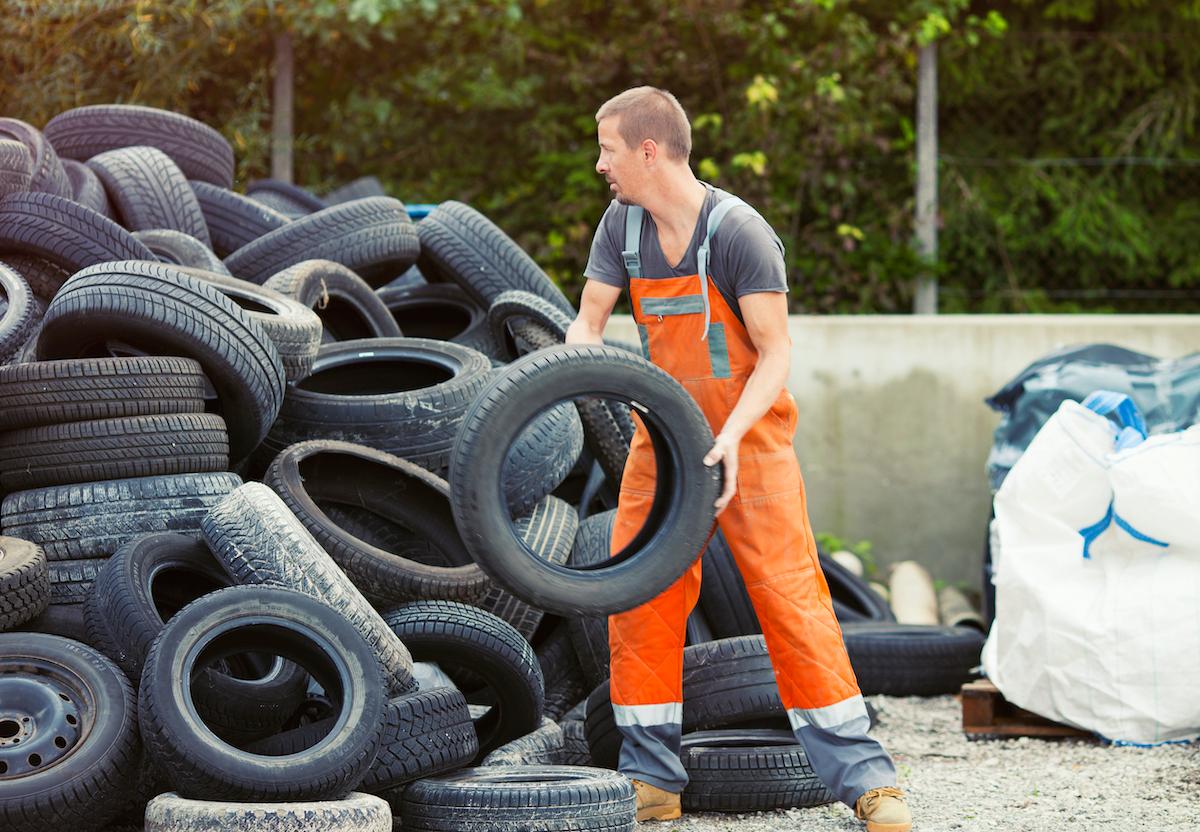 Tires cannot be recycled curbside — but luckily, there are plenty of other ways to recycle car and motorcycle tires.
Most stores that sell tires will automatically recycle your old ones for you for free when you buy new ones — so if you plan to change your tires yourself, it might be worth it to purchase your new tires in person rather than online so that you can give them your old tires to recycle.
If you are purchasing your new tires online and changing them yourself, you may still be able to recycle your old tires at a tire retailer or auto shop; however, retailers may charge you a fee for the service, as per Earth911.
Besides auto shops and tire retailers, you may be able to recycle your tires through your local government or a nearby recycling center. Check out your council's website for info on tire recycling.
If you are hoping someone can come pick up your old tires from your home, the junk removal company 1-800-GOT-JUNK picks up old tires from cars, bicycles, trucks, and construction equipment and keeps them out of the landfill.
If your old tires are still in decent condition, you can also try selling them or giving them away on Craigslist, Freecycle, or Buy Nothing.
And finally, if none of the above options are coming through for you, a simple way to find a local spot to recycle your tires is by googling "where to recycle tires in [your city]."
Where to recycle bicycle tires
Similarly, bicycle tires cannot be recycled curbside, but they also should not be thrown in the trash. Many bicycle shops and bicycle repair shops will accept old tires for recycling.
If your municipality accepts car tires for recycling, it may accept bike tires as well. And as mentioned above, 1-800-GOT-JUNK picks up old bicycle tires for recycling.
How to upcycle tires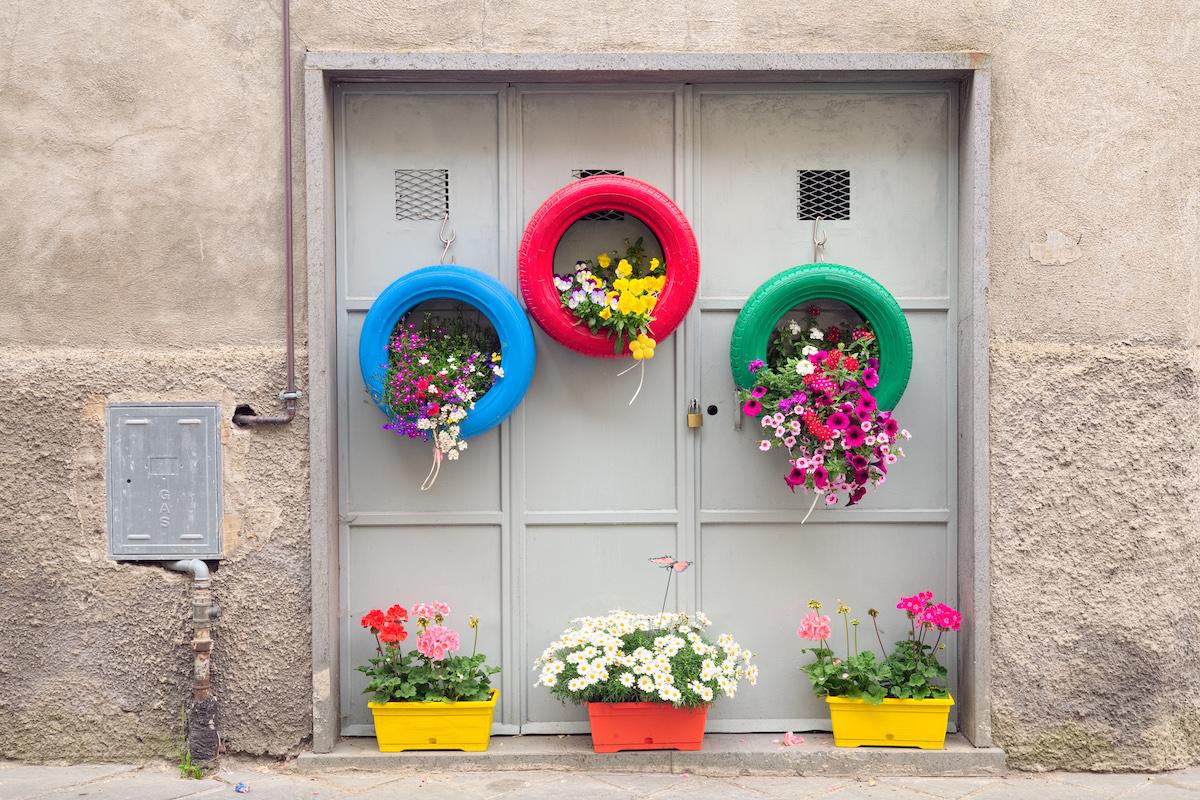 What are tires made of?
The tread (aka the outer part that touches the road) is traditionally made from natural rubber; these days, a combination of natural rubber and synthetic rubber is often used. Tires are also reinforced with cords made from synthetic fibers, such as polyester, rayon, nylon, and aramid, which all help reinforce the tire casing.
Various kinds of metal are also used to make tires, such as steel, copper, and brass. These materials are used for the beads, belts, and plies. Additionally, tires often include various filler ingredients, such as carbon black, silica, antioxidants, sulfur, and zinc oxide.
What are tires recycled into?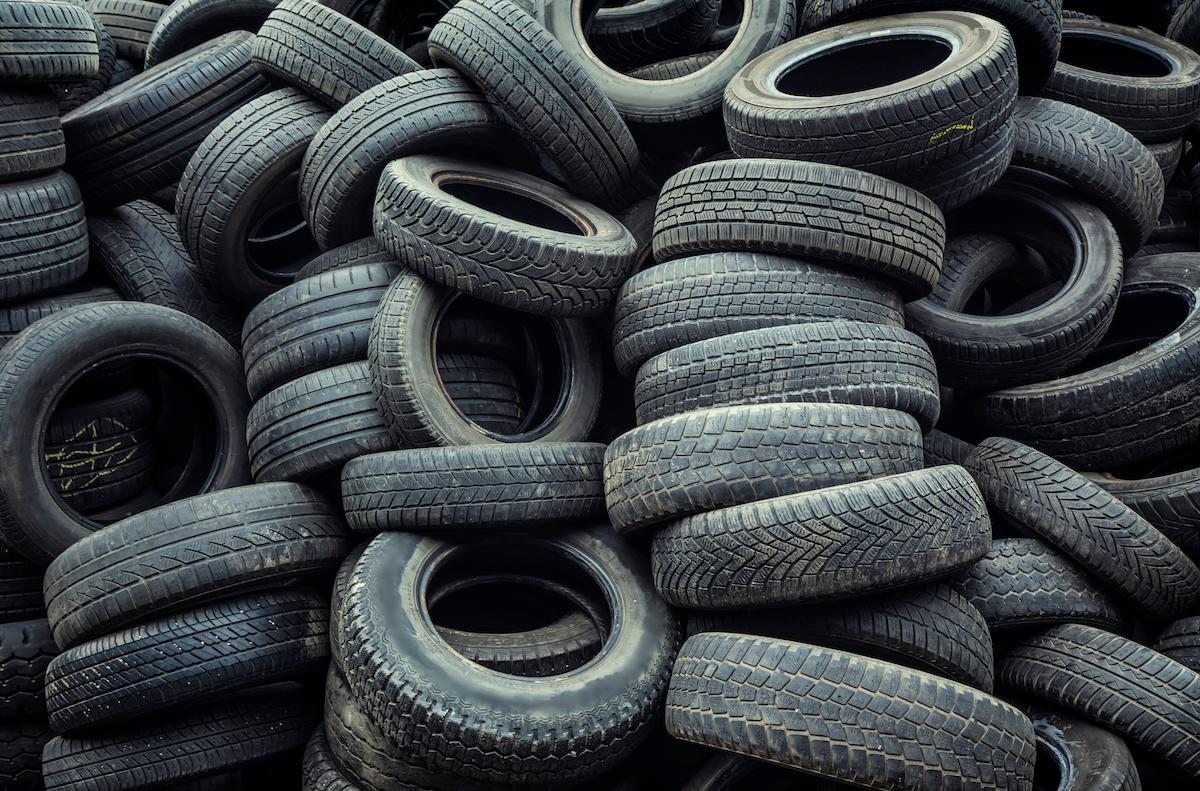 Tire recycling can turn tires into a variety of new items. According to Recycling Center Near Me, tires can be recycled into rubber mulch for weed control, playground surfaces, asphalt, portland cement, furniture, and more.
Is it illegal to throw away old tires?
Yes, it's illegal to throw away old tires in the U.S. Annually, approximately 200 million replacement tires are purchased in the U.S., according to the National Academies Press. That means consumers need to get rid of 200 million tires every year. Tires are bulky, meaning they would take up a lot of space in landfills — not to mention, they would emit greenhouse gases in the process — so by making it illegal to throw them away, we save a lot of landfill space.