Vaquitas: The Beloved Species That May Soon Be Extinct
How many vaquitas are left? The marine mammal that's known as "the smiling panda of the sea" may soon be extinct, if conservation measures aren't taken.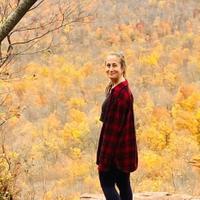 There are many endangered species that currently run the risk of completely dying out — the California condor, the orangutan, and the Asian elephant are just a few on the brink of extinction. But one marine species known as the vaquita is critically endangered, with almost none left in our oceans. If stronger conservation measures aren't taken soon, they may no longer exist within the next few years — but how many vaquitas are left? And why are they going extinct at such an alarming rate?
Article continues below advertisement
Like other endangered species, vaquitas are dying out due to a wide range of persistent human activities, according to biologist Jorge Urbán Ramírez, who leads the Autonomous University of Baja California Sur's marine mammal research program.
"[Vaquitas are] going extinct because of human activities, even though it could be avoided," Ramírez told The Seattle Times in November 2021. "[Saving them] is not a priority."
Article continues below advertisement
How many vaquitas are left?
The vaquita, or "smiling panda," is a type of porpoise that is widely recognized for its massive charming eyes and adorable "grin." Sadly, they're dying at an alarming rate, and will realistically cease to exist within our lifetime if something isn't done soon to save them. In 1997, there were an estimated 600 vaquitas left, but in 25 years, that number has plummeted. As of publication, according to Marca, there are only 10 vaquitas left in the world, as far as environmentalists know.
Vaquitas aren't explicitly being hunted or poached, but their numbers are being drastically affected by irresponsible fishing practices, and lacking conservation efforts from the Mexican government.
"The Mexican government has given up on vaquitas and lifted a ban on fishing," wildlife artist, @philcoleswildlifeart, explained via Instagram. "There are about 10 left on the planet and they WILL die in fishing nets. We are about to watch extinction taking place."
Article continues below advertisement
"This is happening because of criminals catching protected fish, a few individuals getting rich and robbing the world of a beautiful porpoise," Phil Coles continued.
Article continues below advertisement
Why are vaquitas endangered?
The last remaining vaquitas reside in the Gulf of California, along the coast of Mexico. However, the beloved porpoises sadly are not safe there, as they lack protection from the federal government. According to Euronews, the Gulf of California has been continuously ravaged by humans through commercial fishing, pollution, and pesticides. Vaquitas also get caught in illegal nets fishermen use to catch totoaba, a large species of fish that's native to the area.
They're caught for their "swim bladders" which supposedly have medicinal properties.
And although the Mexican government created a "zero tolerance zone" in the upper part of the Gulf back in 2017, with extra protections established in September 2021, fishers were given access to the refuge in July 2021. It's believed the Mexican government decided to lift the previously instated regulations to appeal to voters, but this is guaranteed to encourage illegal fishing, trafficking, and organized crime.
And sadly, it perpetuates the killing of vaquitas.
Nonprofits are still fighting for the well-being of vaquitas, such as Museo de la Ballena, according to The BBC. Not only are they removing the illegal nets to prevent further damage, but they're also partnering with local fishermen and financially supporting alternatives to fishing. It's definitely a solid step to help the endangered species, but vaquitas will need federal help (and money!) to make a strong comeback.