What Are the Benefits of Okra?
Learn about the health benefits of adding okra to your diet.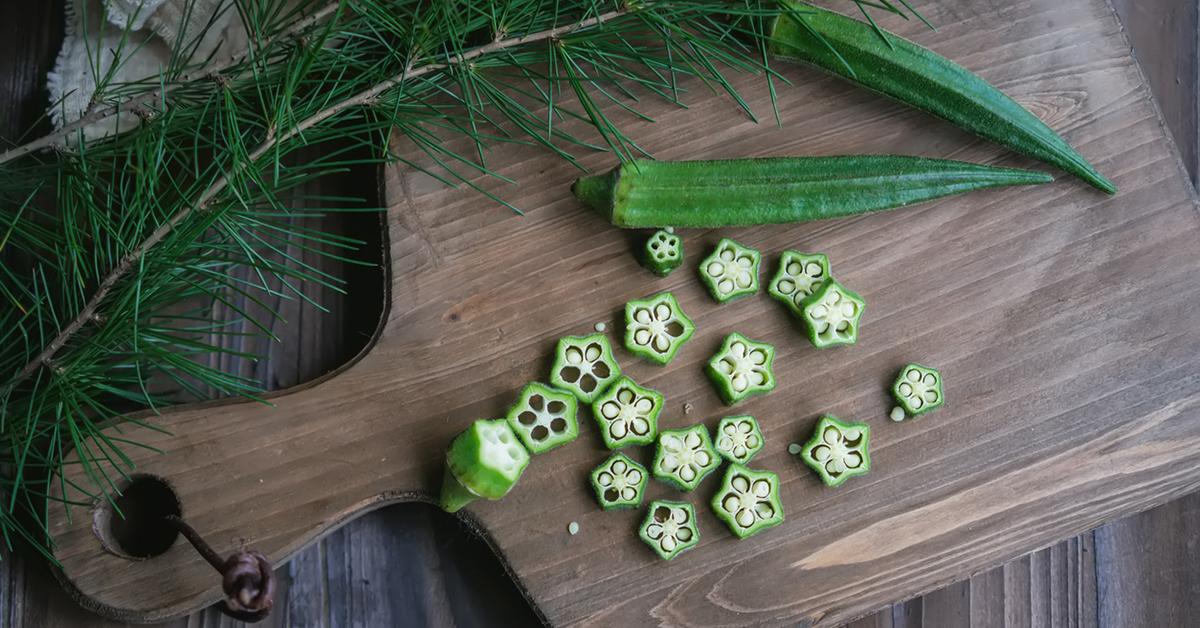 Okra is one of those foods that keeps popping up more and more. Now labeled as a "superfood," the African and South Asian flowering plant now joins the ranks of açaí, dark leafy greens like kale and Swiss chard, and green tea. Of course, the flower isn't the thing that has people raving about okra's nutritional benefits. It's the plant's seed pods (which are totally edible) that have people going nuts over the green (and sometimes red) fruit.
Article continues below advertisement
Okra may not have always been a mainstay on restaurant menus or at the forefront of peoples' minds, but if you've heard anything about how good okra can be for your health lately, then you know the pros of okra are definitely making up for its time out of the spotlight.
Keep reading to learn four of the many benefits of okra!
It's Full of Antioxidants
Antioxidants may have (unfortunately) become a buzzword in the nutrition community — right up there with "superfoods" — but for good reason. Antioxidants are vital compounds in food that fight off free radicals, natural byproducts of chemical processes that have been linked to cancer, aging, Alzheimer's and Parkinson's diseases, and more.
Article continues below advertisement
Okra is particularly plentiful in the polyphenols called flavonoids and isoquercetin. Polyphenols are crucial to the body because they do so many different things: improve the function and health of the heart, reduce the risk of heart conditions and damage, and even improve brain function.
In short, eating okra can improve the elasticity of your skin (by fighting off free radicals that cause aging), reduce inflammation, reduce your risk of disease, and improve both your heart and brain health.
As if you needed more of a reason to ingest okra on the daily, right? But in case you do, we've got plenty more where that came from.
Article continues below advertisement
Okra Contains More Nutrients Than Your Multivitamin
Well, we're not judging your morning multivitamin but a helping of okra might just surpass your vitamin's nutrient profile. Okra is a substantial source of vitamins C and K1, which are crucial to maintaining your immune system and preventing blood clotting. It also contains a decent amount of protein (for a fruit), fiber, magnesium folate, vitamin A, and vitamin B6.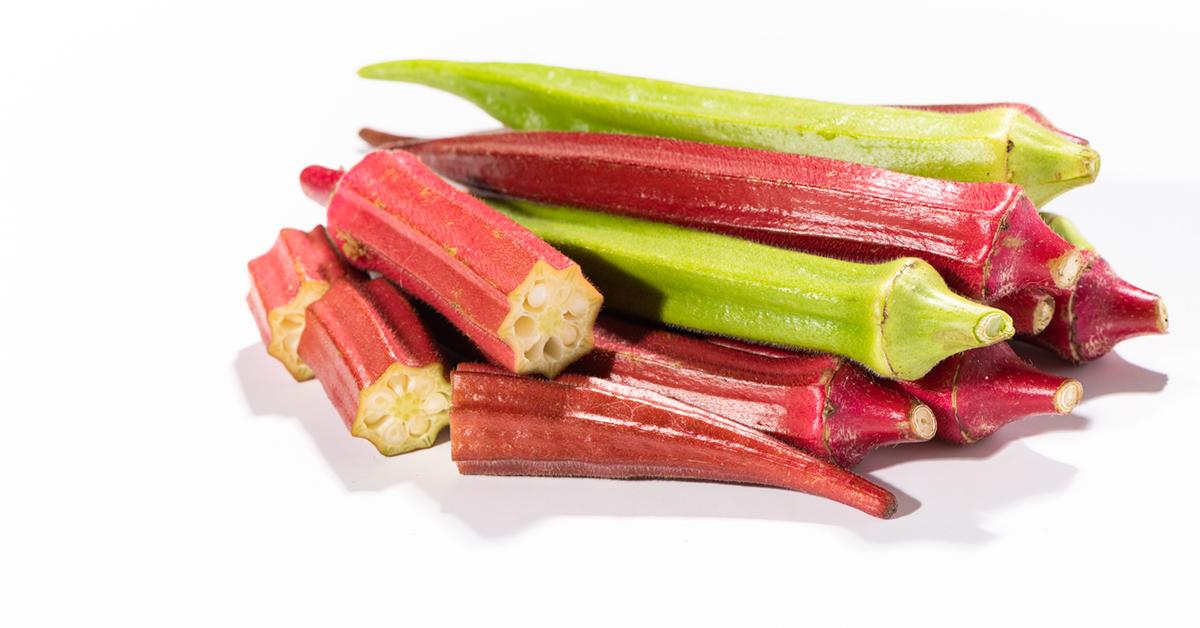 Article continues below advertisement
It Reduces Your Risk of Disease
The higher your cholesterol levels are, the higher your risk of disease is; while you don't need to be a nutritionist to understand that high cholesterol is an undesirable thing, knowing that okra can help correct this issue can benefit you in the long run. Digesting okra regularly can balance out cholesterol, as a recent study done with mice shows that mice who ate okra powder consistently passed less cholesterol in their stool than mice who did not.
Out-of-control cholesterol is linked to diseases such as cardiovascular disease, stroke, peripheral vascular disease, and diabetes. Eating okra is an easy way to keep your cholesterol (and your overall health profile!) in check.
Article continues below advertisement
But okra's ability to control cholesterol levels isn't the only way it reduces risk for disease. Since it's also high in lectin — a protein in foods thought to offset the growth of cancer cells — okra is also key to fighting off certain types of cancer such as melanoma and breast cancer. Eating okra has also been associated with more in-check blood sugar levels; since blood sugar directly impacts diabetes diagnoses, okra may also help reduce risk of diabetes.
Okra Provides Natural Levels of Folate for Pregnant Women
Why resort to taking prenatal vitamins when you could just chomp on some okra? While okra has a large and bountiful nutrient profile, it's particularly high in folate — also known as vitamin B9. Folate is super important for pregnant women, since it decreases the risk of birth and developmental defects. Just one cup of okra provides 15 percent of a woman's daily folate.