Forest Fires Are Raging in Montana, Likely Due to Climate Change
Forest fires in Montana have been raging since the start of summer 2021, but what caused these dangerous disasters in the first place?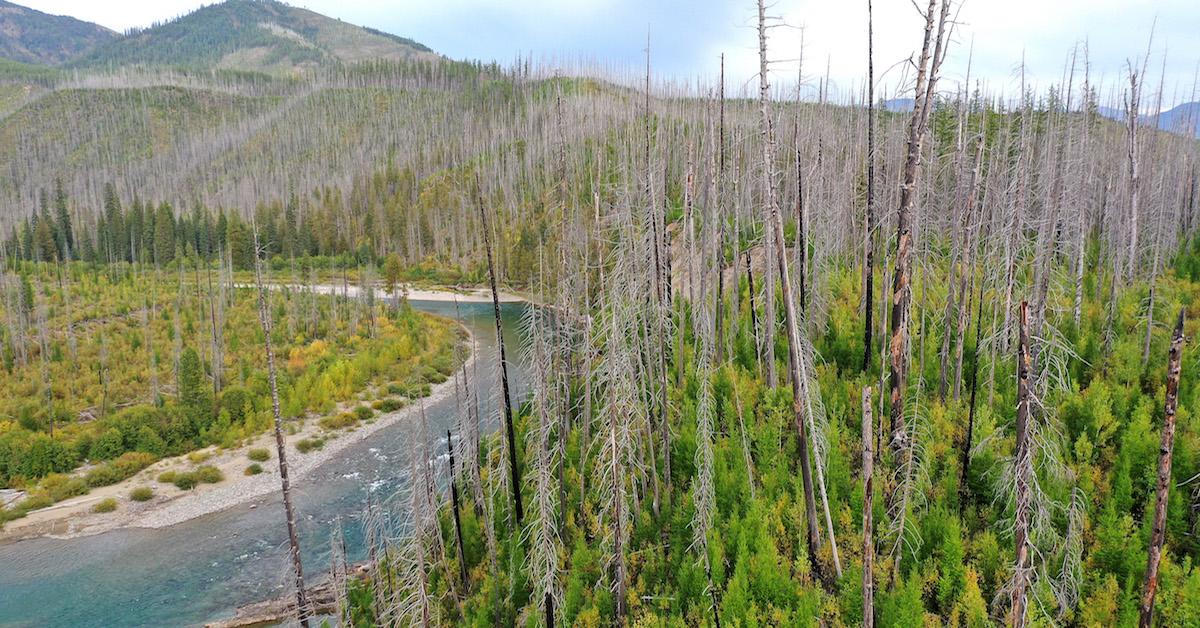 Forest fires across the U.S. west coast have become as ubiquitous in the modern age as hurricanes are in the Southeast and Caribbean. Thanks to climate change, extreme weather conditions and dangerous phenomena have become increasingly dangerous in recent years. Wildfires that would have otherwise been containable have spread across state lines, resulting in death and destruction beyond measure. And in 2021, Montana is experiencing its own rash of forest fires.
Article continues below advertisement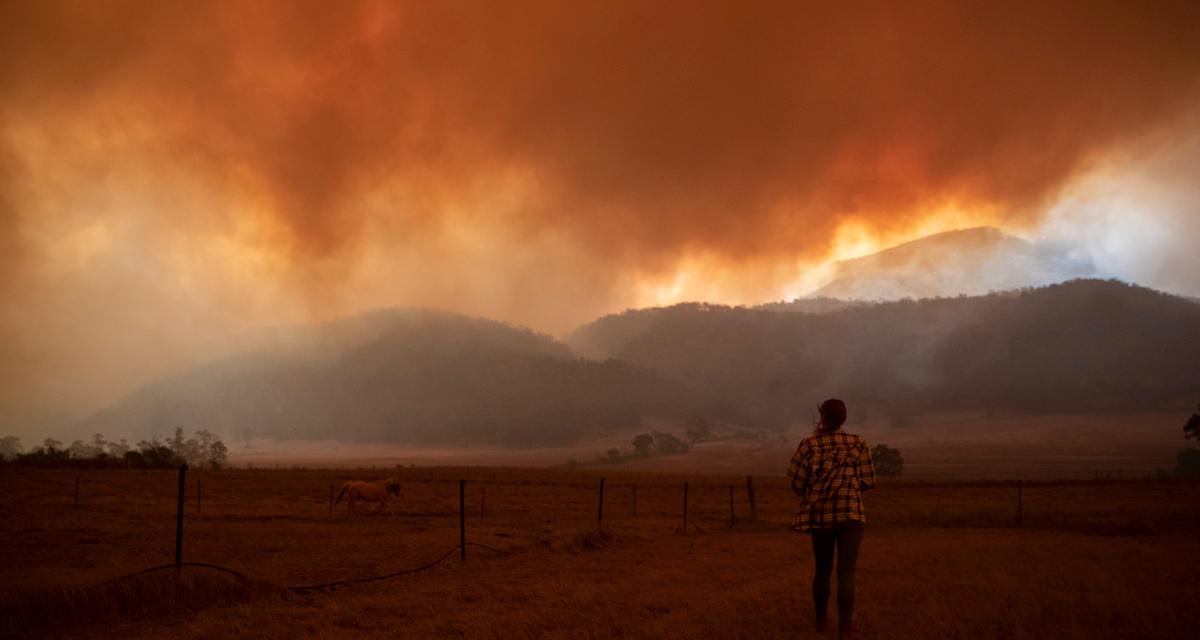 Which parts of Montana are experiencing forest fires?
According to KRTV, three major wildfires in Montana are the Deep Creek Canyon Fire, the Robertson Draw Fire, and the Crooked Creek Fire. Of these three, the first, which has since been contained by at least 75 percent, has destroyed more than 4,648 acres between Townsend and White Sulphur Springs.
Article continues below advertisement
The Robertson Draw Fire, which began on June 13, 2021, just south of Red Lodge, has proven to be far more destructive than the Deep Creek Canyon Fire. Robertson Draw burned approximately 29,596 acres before it was contained to about 53 percent. The last of the three, the Crooked Creek Fire, began at a location about 25 miles east of Bridger in the Pryor Mountains. That fire burned about 5,400 acres and continues to do so, though it's also been partially contained.
These aren't the only fires affecting Montana, however. According to the Great Falls Tribune, there are three other dangerous forest fires still burning as of July 12, 2021. The Divide Complex Fires, which started in Balsinger and Ellis, are named as such because they were two separate fires that have now merged into one. The MY complex fire is burning in the Bull Mountains north of Billings. This rapidly changing fire has consumed more than 24,000 acres of land and 26 structures.
Article continues below advertisement
Last, but not least is the West Lolo Complex Fire, which is the smallest of the bunch. It has only consumed 1,000 acres near the edge of the Montana-Idaho border. This wildfire encompasses the communities of St. Regis, Thompson Falls, Superior, and Plains, and it threatens to cross state lines if it isn't contained soon.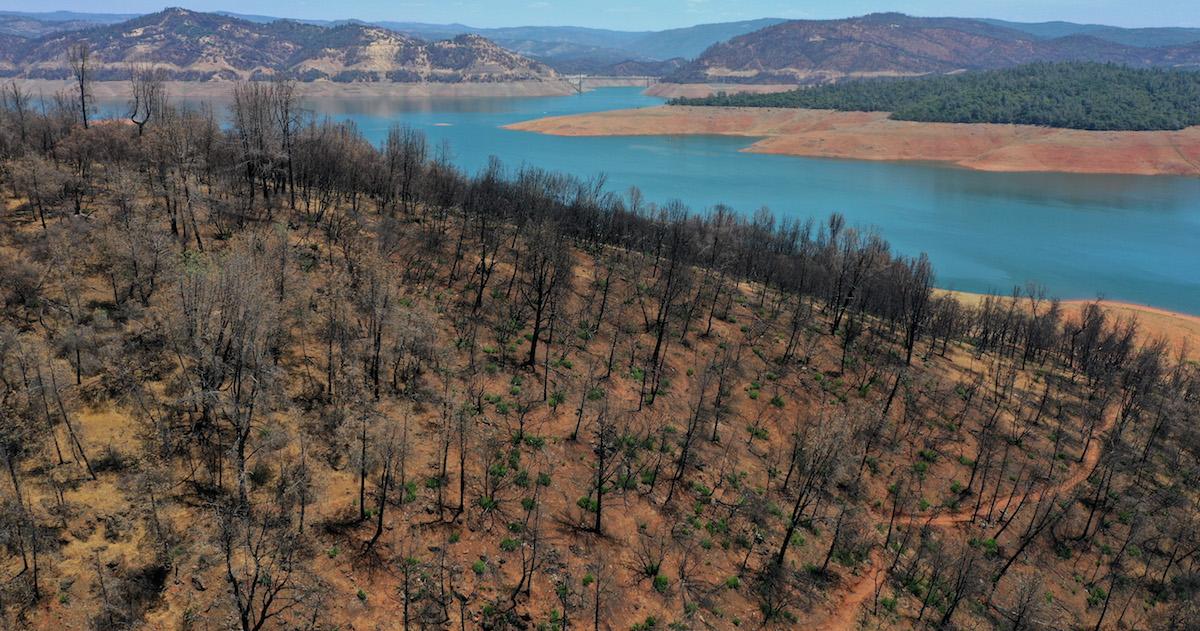 Article continues below advertisement
What caused the 2021 Montana forest fires?
The causes of several of the existing forest fires are currently under investigation according to InciWeb. However, according to the information posted on the Montana Public Radio (MTPR) website, the majority of 2021 Montana forest fires might have started as the result of lightning-ignited coal seam fires.
According to Global Forest Watch, coal seam fires happen when errant lightning strikes an exposed portion of an underground coal deposit. The coal ignites and burns low and slow, just below the surface, sometimes for years. When the weather is dry or local foliage is parched by drought, those slow-burning fires can ignite the surrounding wilderness, resulting in huge, rapidly spreading forest fires. MTPR also reports that lighting was the chief cause of 21 percent of all Montana forest fires in 2021.
Article continues below advertisement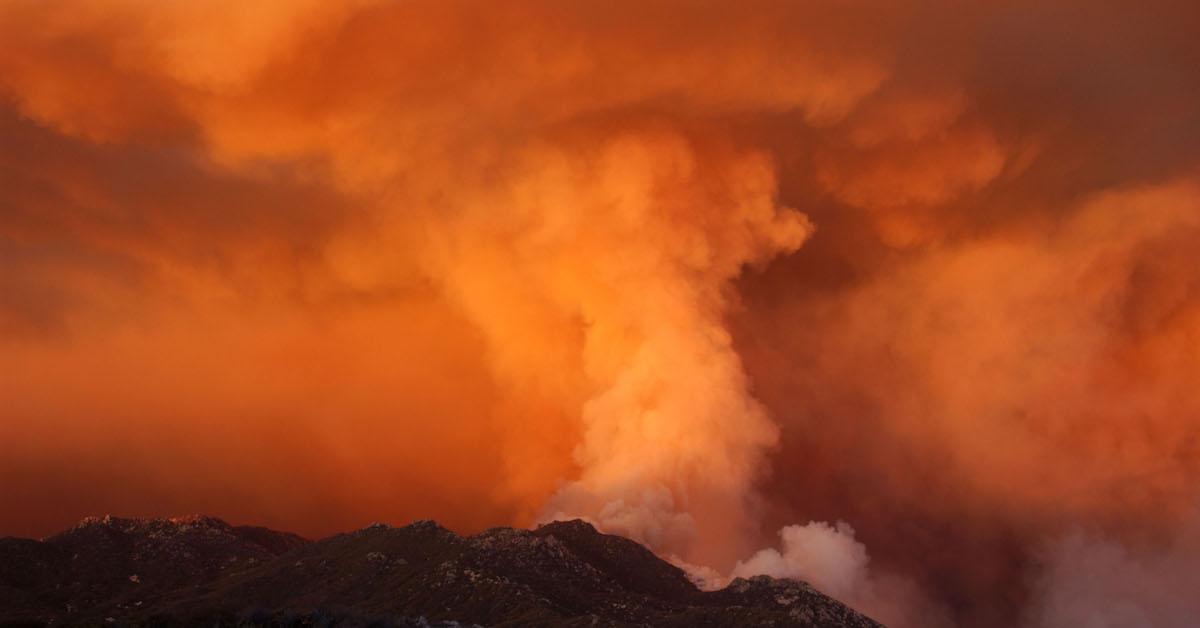 Have any people been injured in the 2021 Montana forest fires?
Fortunately, KRTV reports that there have been no fatalities or serious injuries as a result of the 2021 Montana wildfires. Still, more than 28,000 acres of land have already been burned and there appears to be no end in sight, so there is still a chance that the fast-moving fires could cause significant damage and loss of life.
In addition air quality statistics as of July 12, 2021, indicate that parts of southwestern Montana are somewhat worrying. Particulate levels have reached unhealthy levels according to MTPR. As a result, officials have warned people living in Beaverhead, Deer Lodge, Granite, Mineral, Missoula, Ravalli, Sanders, and Silver Bow counties to avoid unnecessary, prolonged outdoor exertion.