Eco-Friendly Picnic Supplies For Sustainable, Socially-Distant Outings
A fun, outdoor springtime activity (that can be done socially-distanced!) is a picnic — so, we've rounded up our favorite eco-friendly supplies.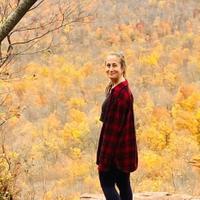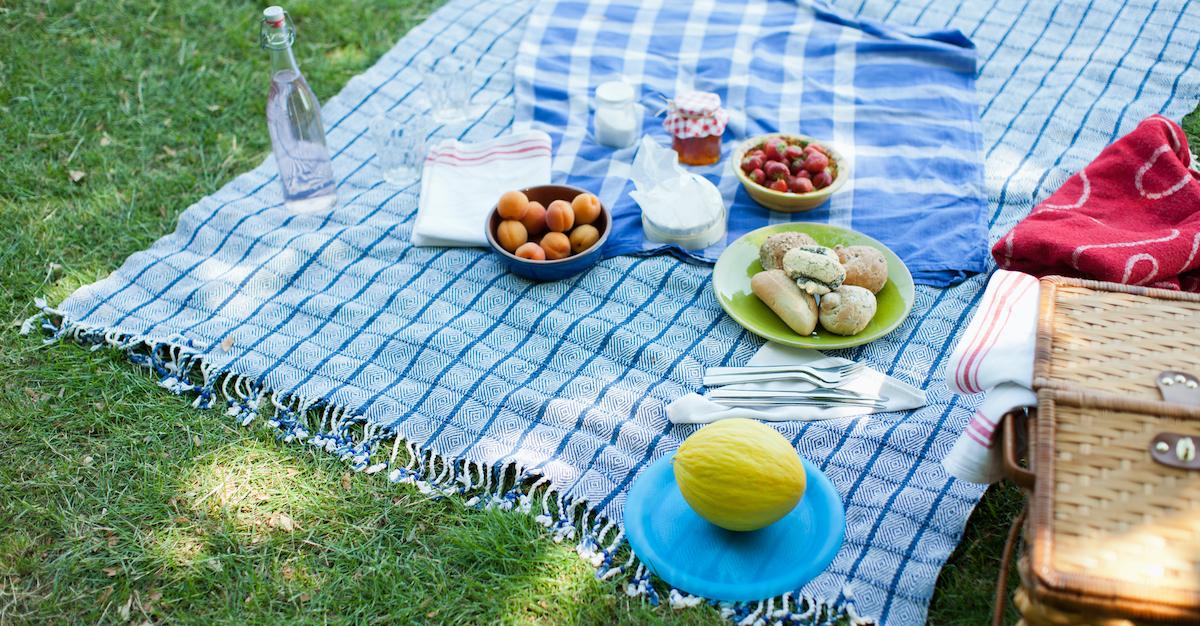 After a relentless and frigid winter, it's safe to say we're relieved that warmer days are almost here. That said, most of us in North America are beyond excited to get outdoors — and finally see some of our friends in a safe, breathable setting — which means we're currently in the midst of planning socially-distant picnics in the park, at the beach, or simply on our apartment buildings' rooftops.
Article continues below advertisement
Keep reading for a list of our favorite sustainable picnic supplies — they're bound to make your midday weekend outing
Picnic baskets, insulated bags, coolers, and more
Sea & Grass' Handwoven Picnic Tote
For a traditional-looking (and eco-friendly) picnic basket, opt for Sea & Grass' small basket ($48) or large tote ($120). The artist, Pam, creates these handwoven beauties using natural materials such as seagrass, vegan leather, and an eco-friendly protective coating. She also takes inspiration from her Thai heritage, and donates a portion of the profits to the Areeya Foundation, which supports Thai students in need.
Article continues below advertisement
RTIC's Day Cooler Backpack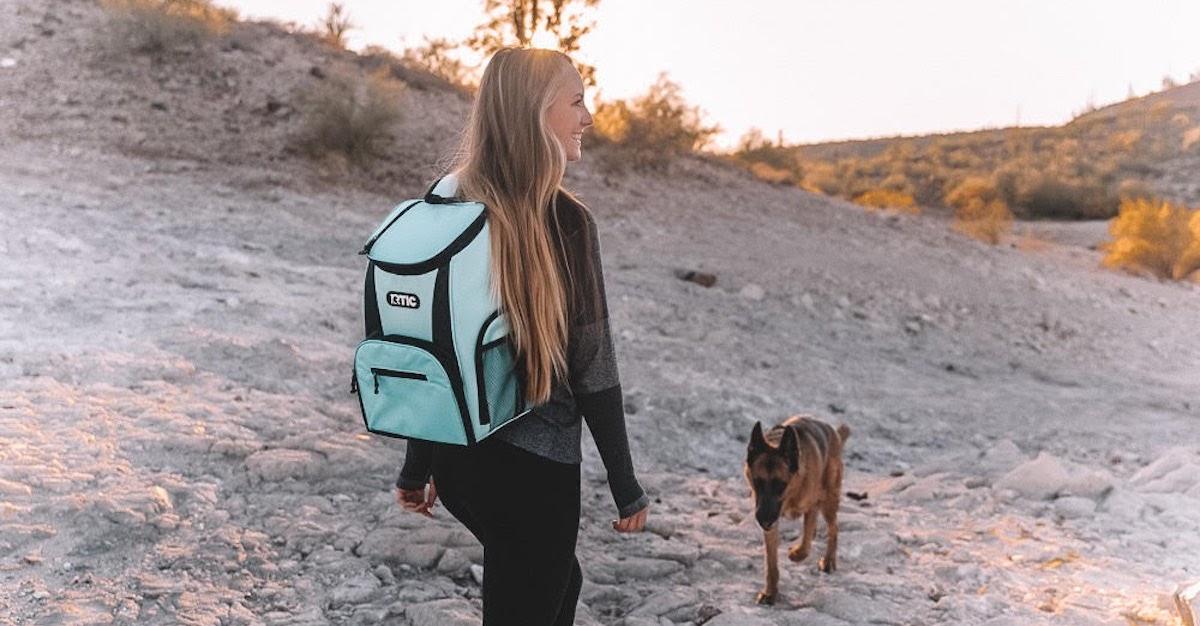 Sometimes, toting a basket around can be a little tricky, especially if you're taking the subway to your picnic destination. That's why we absolutely love RTIC's Day Cooler Backpack ($34.99) — it makes toting around your food and drinks much easier, while insulating everything to keep it nice and cool for up too 24 hours. The soft-liner is made of FDA-approved contact material, it's antimicrobial, and the best part is that it's super durable, which means it'll last for quite a while.
Article continues below advertisement
Igloo Coolers' Trailmate Journey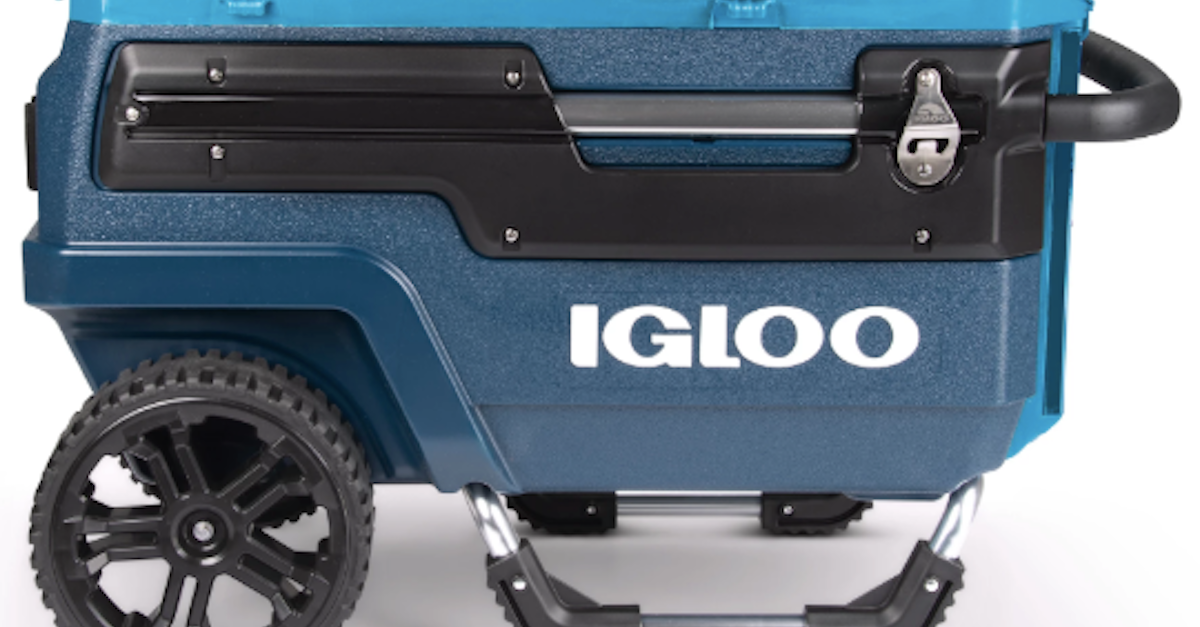 The Trailmate Journey from Igloo Coolers ($279.99) brings your picnic load wherever you want, regardless of the terrain. You're hiking to your picnic destination? No problem — it can take on terrain from grassy fields to sandy dunes — and it will seamlessly keep your food and drinks cool the entire time.
Reusable containers, plates, and utensils
Article continues below advertisement
Klean Kanteen's new line of food boxes and TKCanisters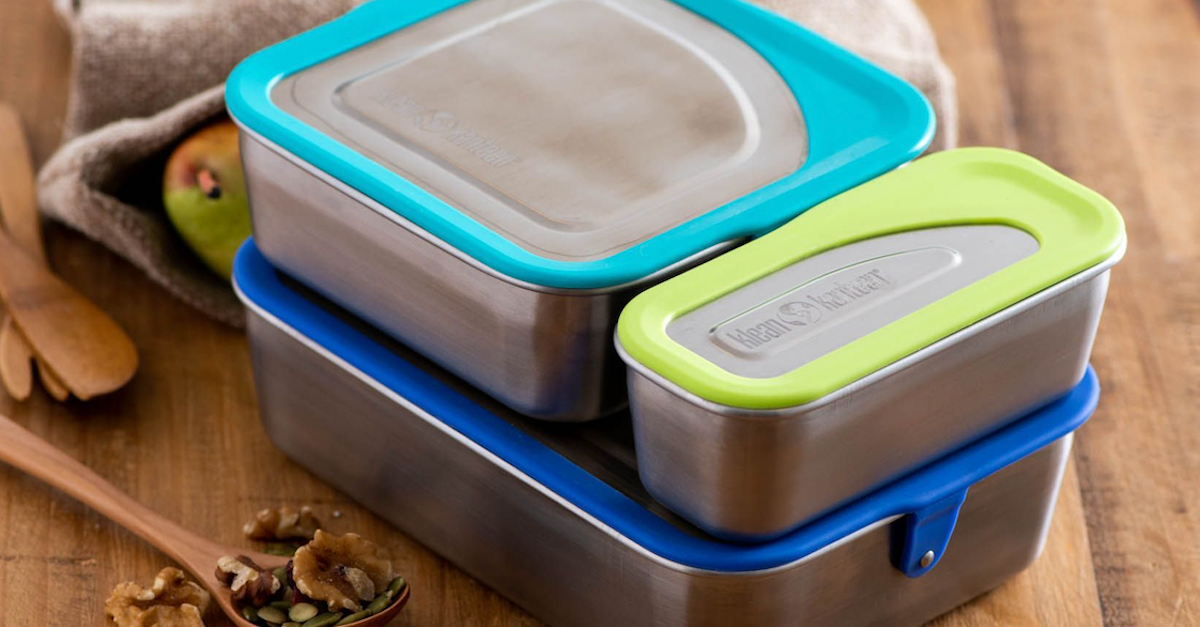 Climate Neutral Certified container company Klean Kanteen has a brand new line of stainless steel food boxes and canisters. The boxes come in Snack, Lunch, and Meal sizes, they're reusable, BPA-free, and have leakproof, sealable containers. The TKCanister has increased thermal performance, which means it will keep any hot food nice and warm, and it's available in 8-ounce ($24.95), 16-ounce ($29.95) and 32-ounce ($34.95) options, with the option to get all three for $59.95.
Article continues below advertisement
Island Bamboo's reusable plates and flatware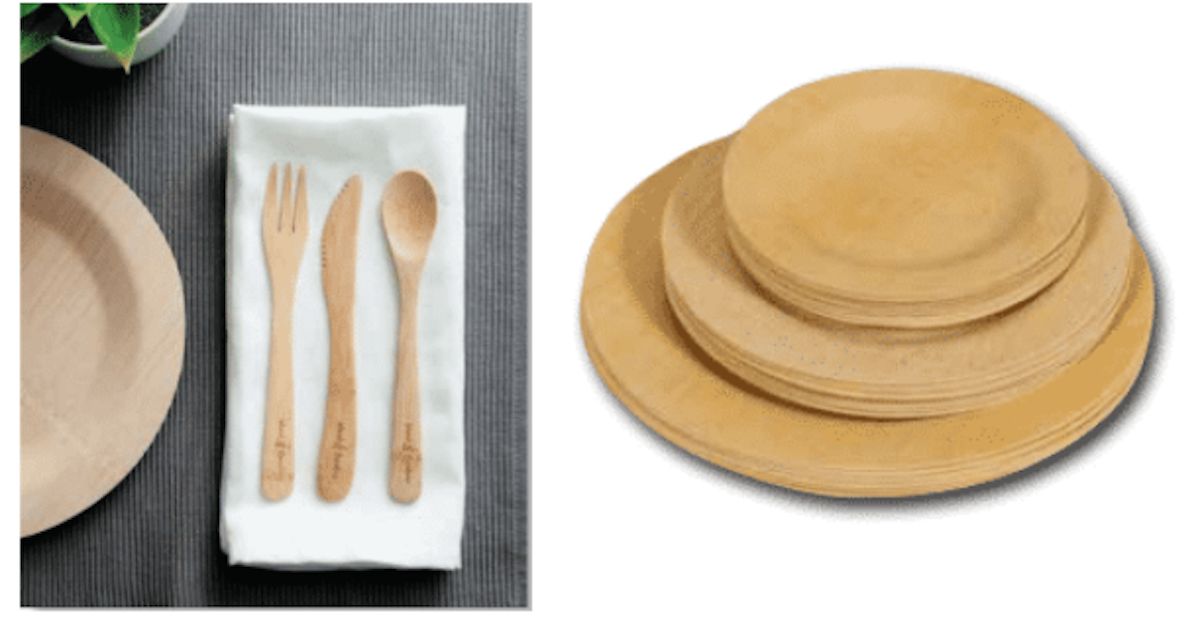 If you're serving food beyond chips, crackers, and cheese, you'll likely want plates and utensils. And although we aren't big fans of paper or plastic utensils, we love that Island Bamboo makes reusable and biodegradable plates and flatware ($10.97-$12.99). They're portable for your on-the-go needs, they're sturdy enough to use a few times over, and they're hand-washable. Oh, and the best part — they'll make your food look extra chic for those Insta pics.
Article continues below advertisement
Stojo Collapsable Bowls
To save space in your pantry, Stojo's Collapsable Bowls ($20) are perfect for picnic gear — they're plastic-free, they can be used to transport food, with resealable lids, and they can be used as bowls. They come in four different colors, they can be tossed in the freezer, and they're dish-washer safe.
Article continues below advertisement
ME.FAN Silicone Collapsible Travel Cups
ME.FAN Silicone Collapsible Travel Cups ($15) are the eco-friendly, reusable Solo cup alternative you've been looking for. They're made out of silicone, they're collapsable — which makes packing and storing exponentially easier — and they come with a lid (perfect for mid-picnic Spikeball).
Plant-based picnic must-haves
Article continues below advertisement
Hippeas
For a crunchy (and seriously addicting) snack, HIPPEAS are organic, vegan, and made from chickpeas. They come in five droolworthy flavors: Vegan White Cheddar, Nacho Vibes, Bohemian Barbecue, Sriracha Sunshine, and Himalayan Happiness. The brand also makes Organic Chickpea Tortilla Chips that come in three flavors: Straight Up Sea Salt, Rockin' Ranch, and Jalapeño Vegan Cheddar.
Article continues below advertisement
Trader Joe's Cilantro Jalapeno Hummus
The Trader Joe's Cilantro Jalapeno Hummus is a creamy, dreamy spread that's bound to spice things up at your outdoor gathering. Smother on a wrap, dip some pretzels, or spread on some crackers — the world is your (vegan) oyster.
Article continues below advertisement
SOULMUCH
For a tasty dessert, SOULMUCH makes vegan, gluten-free cookies that are made from rescued restaurant ingredients like brown rice or quinoa thats repurposed via dehydration and milling. A few flavors include Chocolate Chip, Chocolate Espresso, Chocolate Mint, Beet Velvet, and Carrot Turmeric Ginger — we're in love.
Our favorite boozy vegan drinks (because every picnic could use some!).
Article continues below advertisement
Volley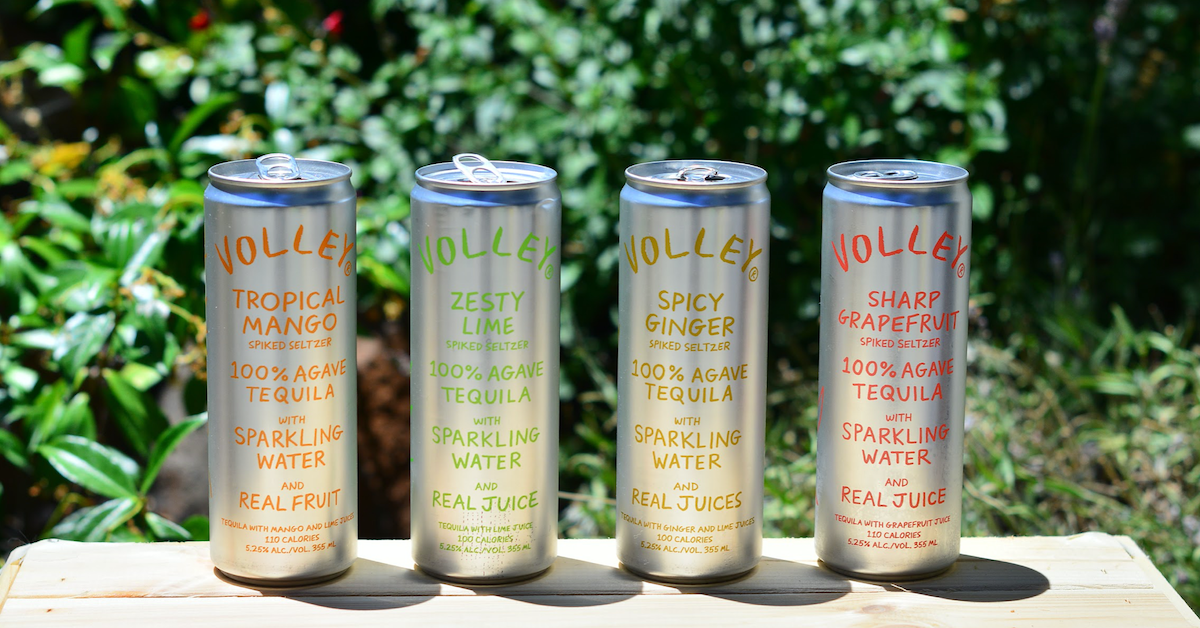 Volley makes 100-percent organic blue agave tequila-based seltzers that come in four flavors: Zesty Lime, Spicy Ginger, Sharp Grapefruit, and Tropical Mango. It comes in four can variety-pack and single flavor four-packs ($14.99 in store and 8-packs for $29 online). With zero added sugars, a future hangover is unlikely, and the best part? The brand has partnered with Leave No Trace (LNT), a nonprofit advocates for a clean planet.
Article continues below advertisement
Wonderful Wine Co.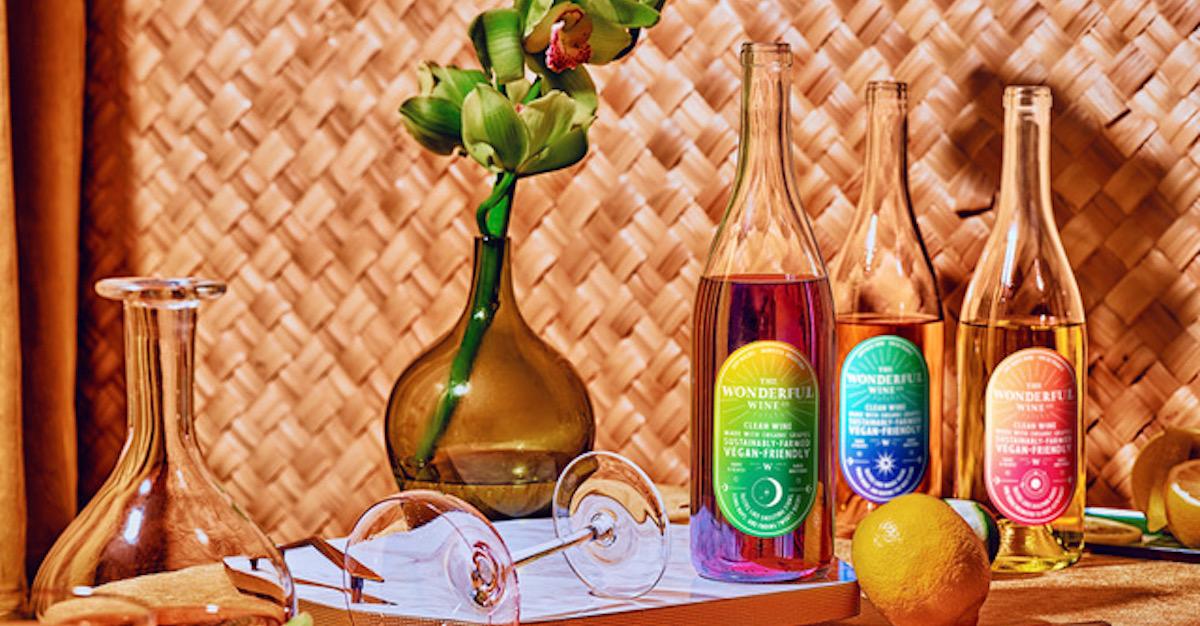 Wonderful Wine Co. offers a variety of tasty vegan wines that are made will all-organic ingredients. The production is eco-friendly, and the cork bottling is all-natural. We highly recommend buying the orange wine for especially hot days — it's beyond refreshing, and trust us, it makes for a fantastic sangria.
Article continues below advertisement
BrewDog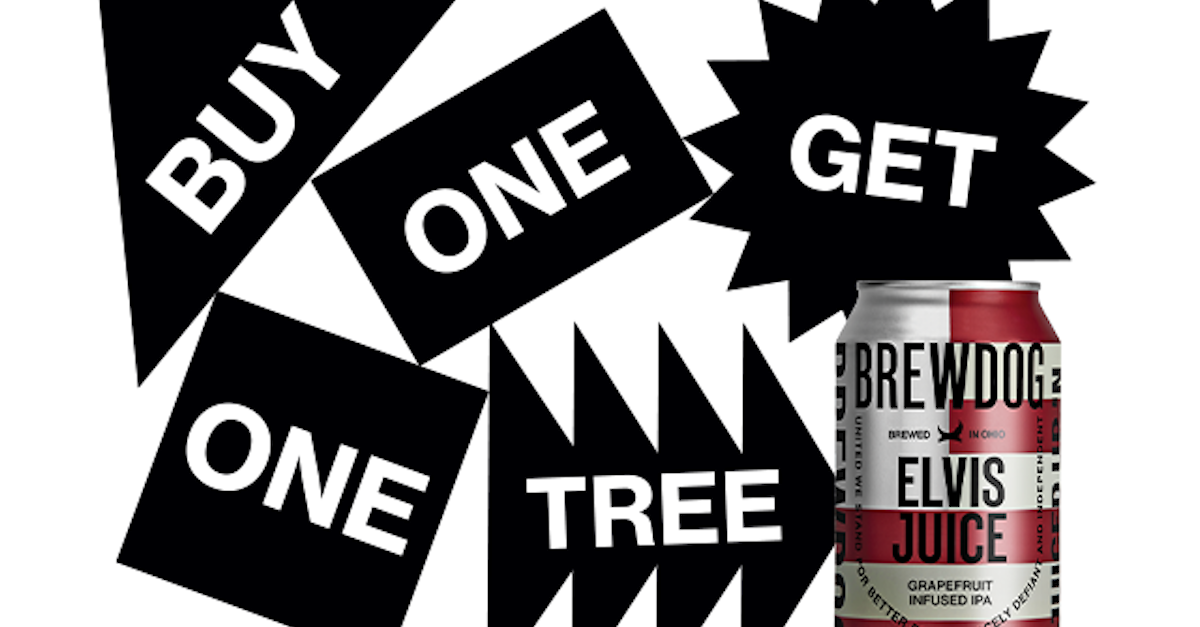 Carbon negative beer brand, BrewDog, is currently running a sustainable initiative called Buy One Get One Tree in partnership with the Eden Project, which means the brand is planting one tree for every pack of beer sold all year long. Four, six and 12-packs eligible for the Buy One Get One Tree promotion are available in store and online starting at $7.99, which means it's the perfect drink to bring with you (and feel good about!).