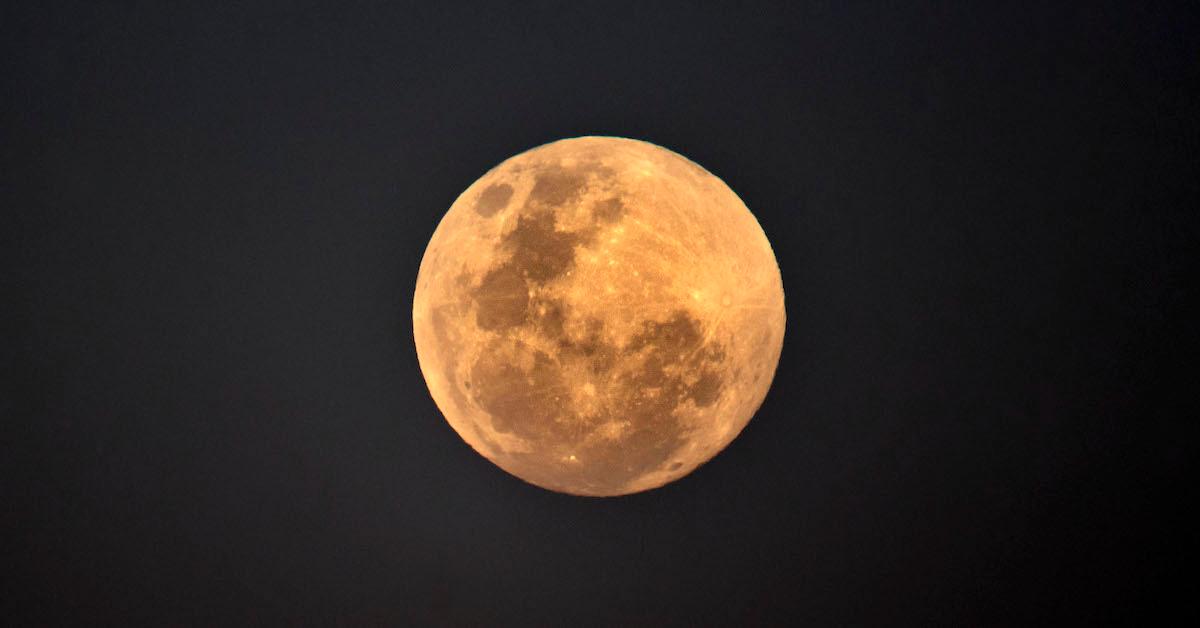 How to See the "Super" July 2022 Full Moon, aka the Buck Moon
Get ready to get buck wild and howl at the moon! (I'm sorry, I'm sorry.)
This month, fans of celestial events won't have to look too hard to see something magical in the night sky. No, it's not an eclipse or a meteor shower — it's just the July full moon. The Buck moon 2022 is going to be a super one, so keep reading for all the details on how you can catch it in 2022.
Article continues below advertisement
Why is the July full moon called Buck moon?
Buck moon seems to be the most common nickname for the July full moon. According to The Old Farmer's Almanac and NASA, it was named in honor of male deer, aka bucks, because this time of year is when their antlers emerge from their foreheads with a velvety fur coating, and continue to grow rapidly throughout the month.
Article continues below advertisement
And like most other full moons, the Buck moon has a number of other nicknames, albeit they are not used as often today. They include Feather Moulting Moon, Salmon Moon, Berry Moon, Thunder Moon, Hay Moon, Mead Moon, and Guru Full Moon, per The Old Farmer's Almanac, KSBY, and NASA.
The 2022 Buck moon will be a supermoon.
Just like the June 2022 full moon, the July 2022 full moon will be a supermoon.
Article continues below advertisement
A supermoon is when a full moon is within 90 percent of perigee (a moon's closest proximity to Earth within a month), as per NASA. Because the moon is closer to Earth than most of a year's other full moons, it looks bigger and more vibrant to anyone looking it at from planet Earth — talk about super.
According to some experts, June and July are the only two supermoons this year, while others believe that May and August's full moons are also supermoons in 2022. But either way, you'll definitely want to check out July's, as it will be the most super moon of the year. As reported by KSBY, the Buck moon's closest point to Earth will be 222,089 miles away from our home planet, but all of 2022's other supermoons will be slightly farther away by between 150 and 3,000 miles.
Article continues below advertisement
How and when to see the Buck supermoon in July:
According to NASA, the Buck moon will appear in the sky on Wednesday, July 13, 2022 at 2:38 p.m. ET. That's right — it will appear at its biggest and brightest right in the middle of the day, for those who live in Eastern Time and nearby time zones. For those in time zones ahead of ET, such as India Standard Time Zone, your optimal viewing time will be the morning of Thursday, July 14.
Article continues below advertisement
That said, no need to set your alarm for a certain time — NASA notes that the Buck moon will actually look full for about three days, from the morning of Tuesday, July 12 up until the morning of Friday, July 15.
Like any other full moon, you'll be able to see the full Buck supermoon with the naked eye, but a telescope or pair of binoculars can make your supermoon viewing experience even more super.