Bill Nye Sets the Earth on Fire to Explain the Climate Crisis on 'Last Week Tonight'
Bill Nye was the guest on 'Last Week Tonight,' where he held nothing back in terms of explaining the climate crisis.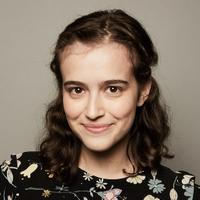 If you ever feel at all overwhelmed or confused about the state of the environment — or nostalgic for Bill Nye the Science Guy — you should probably watch the latest episode of Last Week Tonight. (But your kids probably shouldn't.) Host John Oliver dedicated the episode to climate change, giving readers an easy-to-understand breakdown of things like carbon pricing and the Green New Deal. But the best parts of the episode were unquestionably Bill Nye's potty-mouthed cameos.
Article continues below advertisement
Even though the whole episode was pretty awesome, Oliver saved the best segment for last. After wrapping up his explainer on climate politics, he called on Nye to do an experiment. "By the end of this century, if emissions keep rising, the average temperature on Earth could go up another four to eight degrees," Nye said, reaching for a blow torch. "What I'm saying is, the planet's on f**king fire!" he exclaimed, before setting a nearby globe on fire. Literally.
"There are a lot of things we can do to put it out," Nye continued, gesturing to a fire extinguisher, a bucket of sand, and a fire blanket, as the globe burned. "Are any of them free? No, of course not, nothing's free you idiots. Grow the f**k up! You're not children anymore. I didn't mind explaining photosynthesis to you when you were 12. But you're adults now and this is an actual crisis. Got it? Safety glasses off, motherf**kers."
Article continues below advertisement
As someone who grew up watching Bill Nye the Science Guy, it was a bit shocking to hear those words coming out of his mouth — not that his wholesome veneer wasn't already delightfully shattered on Inside Amy Schumer. But perhaps seeing the usually even-tempered scientist lose his cool will help climate change skeptics realize the severity of the climate crisis.
Article continues below advertisement
Earlier in the episode, Oliver explained the idea of carbon pricing — and he called on Nye to help explain it in his signature fun and visual way. "When something costs more, people buy less of it," Nye succinctly explained.
"When we release carbon, say by burning coal or driving an SUV, all of us pay for that in the form of things like fires, floods, and crop failures," Nye continued. "Putting a fee on carbon creates incentives to emit less carbon, and more importantly, it also incentivizes the development of low-carbon technology, which is huge, because that's vital to reducing emissions globally." He then put mentos in a bottle of Diet Coke and watched it explode, because science.
Article continues below advertisement
In case you were interested in more information on carbon pricing, Oliver has got you covered. As he explained, there are two central ways of putting a price on carbon. One is cap and trade, where there's a maximum amount of emissions that companies are allowed to produce, and companies are also allowed to trade emissions permits.
Article continues below advertisement
There's also the carbon tax, which simply adds a fee to activities that produce carbon emissions. As Oliver explains, "tax" has become a "dirty word" in politics, making it harder to sign carbon taxes into law. Because of that, Oliver believes carbon pricing "will not be enough on its own by a long shot. We're gonna need a lot of different policies working in tandem, and we have to take action right now."
To learn more about carbon pricing, the Green New Deal, and to see Bill Nye set a globe on fire and embrace his potty mouth, you can watch the episode of Last Week Tonight on YouTube here.