Pollution Is Killing Off Manatees by the Hundreds — So Why Aren't They Considered Endangered?
How many manatees are left? Even though they are dying by the hundreds in Florida, they still aren't a federally protected species, under the ESA.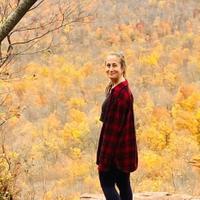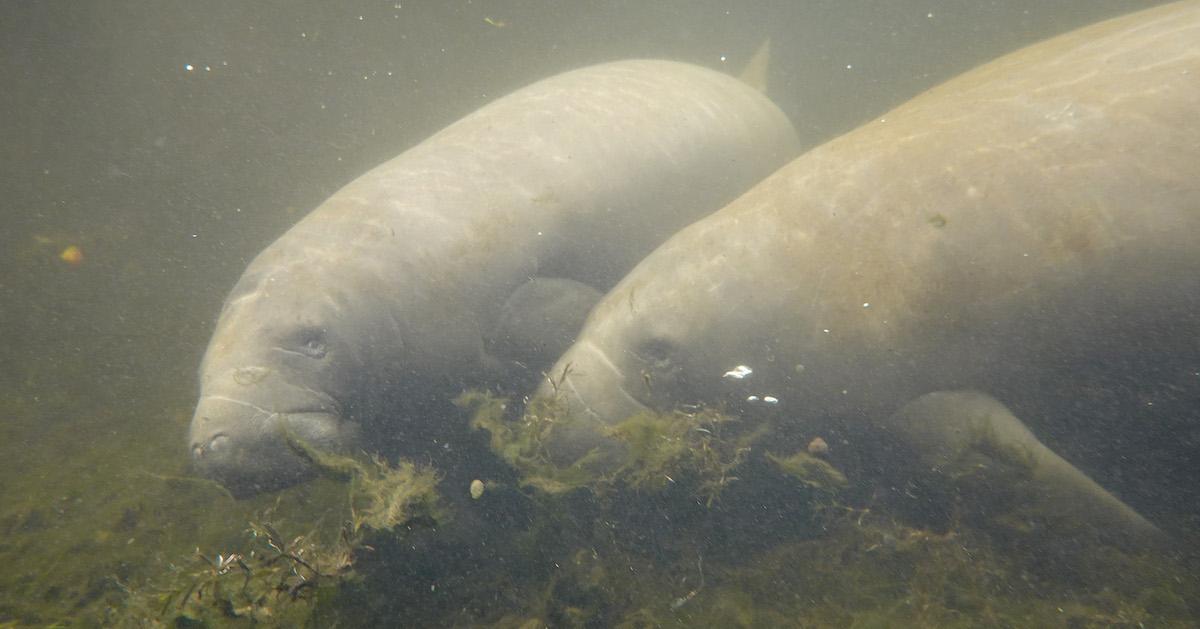 The government provides federal protection to animals under the Endangered Species Act (ESA) — that is — if they are granted that protection. Manatees had been put on the list in 1973, but they were for some reason relabeled as merely "threatened" in 2017. Now, conservationists worry as populations continue to dwindle from starvation, with seagrass beds (manatees' feeding grounds) being ravaged by water pollution and harmful algal blooms. But how many manatees are left?
Article continues below advertisement
Environmental groups filed a petition with the U.S. Fish and Wildlife Service earlier this week, looking to at least put manatees back on the list.
"The Fish and Wildlife Service now has the opportunity to correct its mistake and protect these desperately imperiled animals," Ragan Whitlock, attorney for the Florida-based Center for Biological Diversity, stated via AP News.
Last year, state wildlife officials started a feeding program, to dole out donated lettuce to manatees, though starvation will only continue as pollution continues to kill seagrass.
"With astounding losses of seagrasses around the state, we need to address water-quality issues to give the manatee a fighting chance to thrive and survive," Rachel Silverstein, Miami Waterkeeper executive director, also stated via AP News.
Article continues below advertisement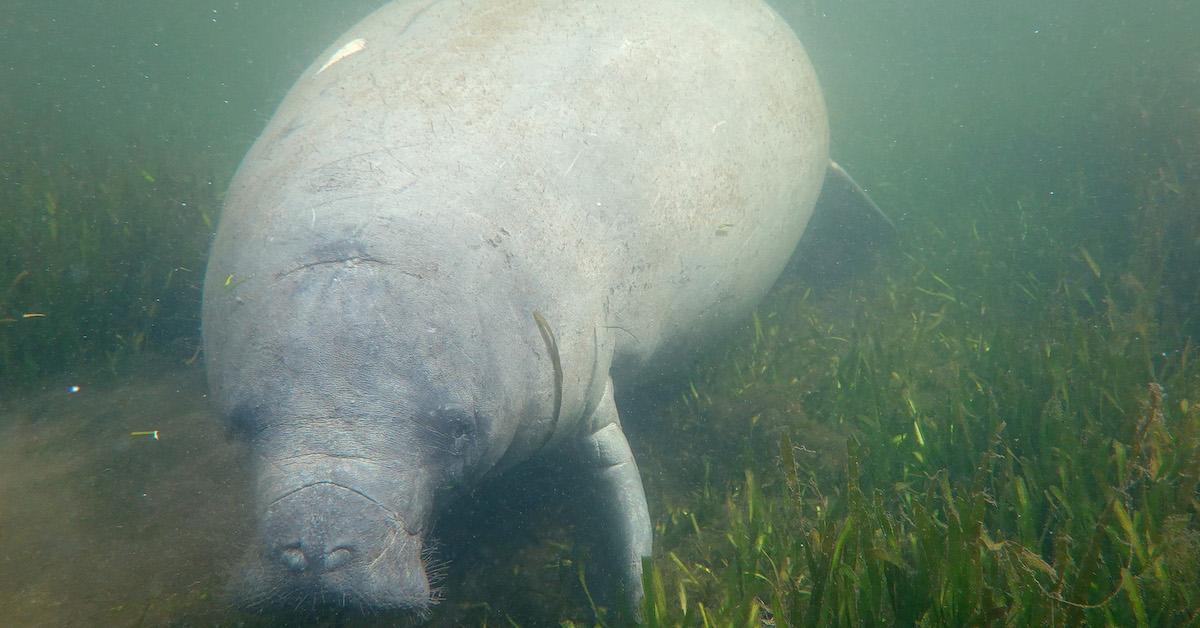 How many manatees are left in 2022?
There isn't a definitive number for how many manatees are left in 2022, but as of 2019, there were at least 5,733 manatees left in Florida, according to Save The Manatee. In the world, it is unclear how many manatees are left. Outside of Florida, they aren't very closely surveyed. There are West Indian Manatees, and other populations elsewhere, but all species of sea cows globally are listed as endangered or vulnerable by the IUCN, meaning global populations aren't doing great.
Article continues below advertisement
According to University of Miami, the declining manatee population is being caused by seagrass die-offs. These are mostly triggered by water pollution, droughts, and toxic runoff from farms, which cause harmful algal blooms. These algal blooms kill the seagrass, and ultimately kill off the manatee's main food source.
So if manatees were delisted by the ESA, what conservation efforts are being made to protect them?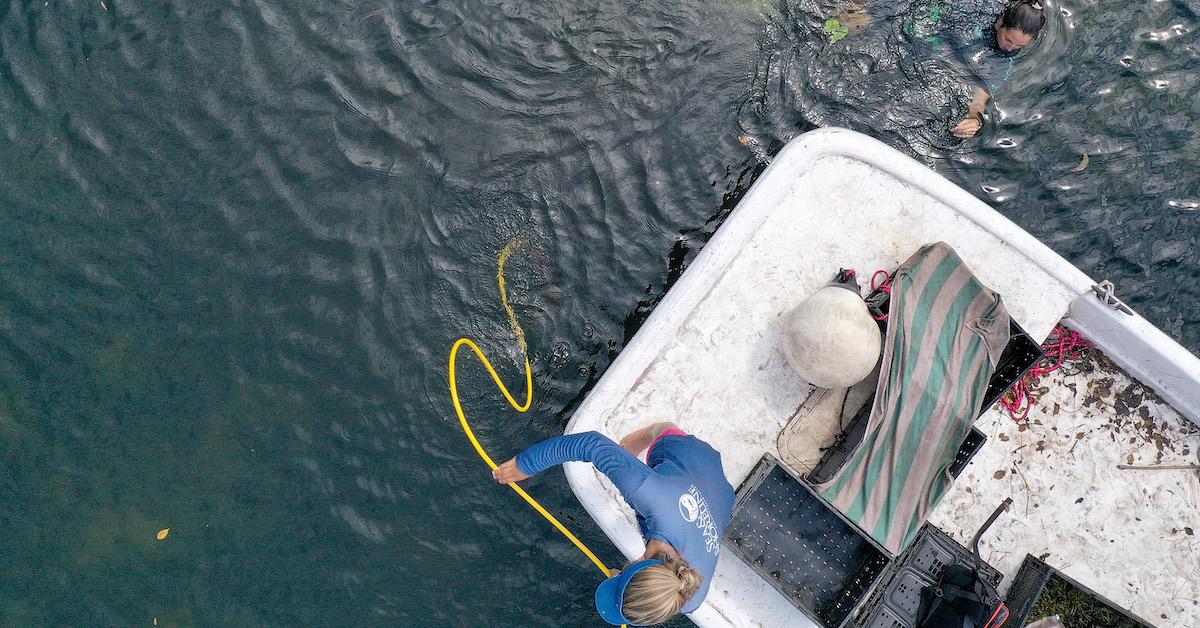 Article continues below advertisement
Until they're relisted, manatee conservation should be at an all-time high.
Tracking is important, too. Since 1991, per Save The Manatee, conservationists have conducted aerial surveys, which fly over manatee aggregation sites in the winter. These surveys provide minimum counts, but they are efficient ways to track the populations. These will hopefully help make a case to the USFWS to relist them, as it's evident that populations are continuing to plummet as algal blooms keep getting worse every year.
If you want to do your part, donate to groups like Dolphin Research Center, that advocate for manatees and lead conservation efforts. You can also make sure to vote and educate others on the topics of agricultural runoff, making sure to avoid pesticides at all costs. While it's mainly up to the government and big businesses to instate change, you can also do what you can to save these gorgeous creatures.