60 Endangered Greater Gliders Found in Logging Sites Across Australian Forests
Various sites in Australia's Victorian forests were targeted for logging, before 60 endangered greater gliders were discovered to be living there.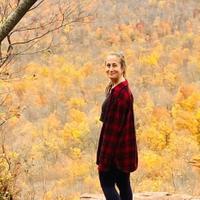 It's bad enough that 12 sites across Australia's Victorian forests have been targeted for logging — while creating air and soil pollution, the project will unfortunately destroy a wide range of habitats. And recently, 60 endangered greater gliders were found living in these Victorian Forest logging sites, after a night survey was conducted before the project began.
Even though this may be a good sign for the small mammal's population, the logging will likely wipe them out in large numbers.
Article continues below advertisement
"The abundance of gliders found by citizen scientists last night is evidence of the disturbing reality: Greater Gliders and VicForests want the same forests, the few left with big, old trees," President of Kinglake Friends of the Forest, Sue McKinnon, stated. "This is a massive community effort to protect our native wildlife from extinction. It is shocking that this work is left up to community members. Making sure that endangered species habitat isn't logged should be the job of government."
"We go out at night surveying for threatened fauna because we're trying to stop logging. It's totally heartbreaking to see bush that we've walked in smashed and clear-felled.," Lisa Roberts from Friends of Bats and Habitat Gippsland also stated. "Even in the night, logged forest lets in the light, we can see the light of a smashed logged forest from a long way away. Under the canopy of an old intact forest, you only get glimpses of the moon and stars beyond the trees."
Article continues below advertisement
Logging companies have a loophole for targeting native lands.
Community groups from across the Australian state of Victoria took a night survey of local forests, looking for endangered greater gliders in soon-to-be logging sites — and the results were pretty shocking.
12 locations were surveyed, across 6 locations from Toolangi, Black Range near Taggerty, Warburton in the Central Highlands, Alberton West in Gippsland, Colquhoun State Forest in East Gippsland, and Wombat State Forest in the Central West, according to a press release.
Article continues below advertisement
As a result, 60 endangered greater gliders were discovered living in a number of these areas. Oddly, even if endangered species are found, they aren't protected by the state — the state doesn't even conduct its own surveys for endangered species. Federal environmental laws supposedly don't dictate native forest logging, because of "regional forest agreements," so logging companies basically have a loophole — and as usual, habitats and nature gets the short end of the stick.
"Citizen scientists, conservationists, environment groups and members of the community who conduct wildlife surveys play a vital role in collating data for Victoria's Biodiversity Atlas," Natalie Hogan, lawyer at Environmental Justice Australia, stated in the press release.
"Our vital ecosystems are currently facing increasing threats from logging and climate change, all in the wake of devastating bushfires, and citizen science is more important than ever."
Article continues below advertisement
Native logging is being phased out, though it may be too late for the greater glider.
Although Victoria's government is phasing out native forest logging by 2030, many argue it will be too late to save the glider population.
McKinnon told The Guardian: "That slide to becoming vulnerable probably took place over only 20 years. But this government has said they will log for another eight years. Those loggers want the same forest that greater gliders need. These places are the only ones left for gliders."
The forest is basically being liquidated, after spaces between logged areas are now targets. Although greater gliders were deemed endangered by the federal government, per The Guardian, years of bushfires, logging, and global warming continue endangering their habitats.
Various organizations, such as Kinglake Friends of the Forest and Environment East Gippsland have filed lawsuits against VicForests in the state's supreme court. They are temporarily protecting these areas until further notice.