Rescuers Attempting to Save Stranded Pilot Whales in Eastham, Mass.
Eastham, Mass. conservationists are attempting to rescue a group of pilot whales who unfortunately stranded themselves along the Cape Cod beaches.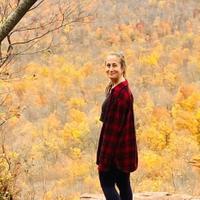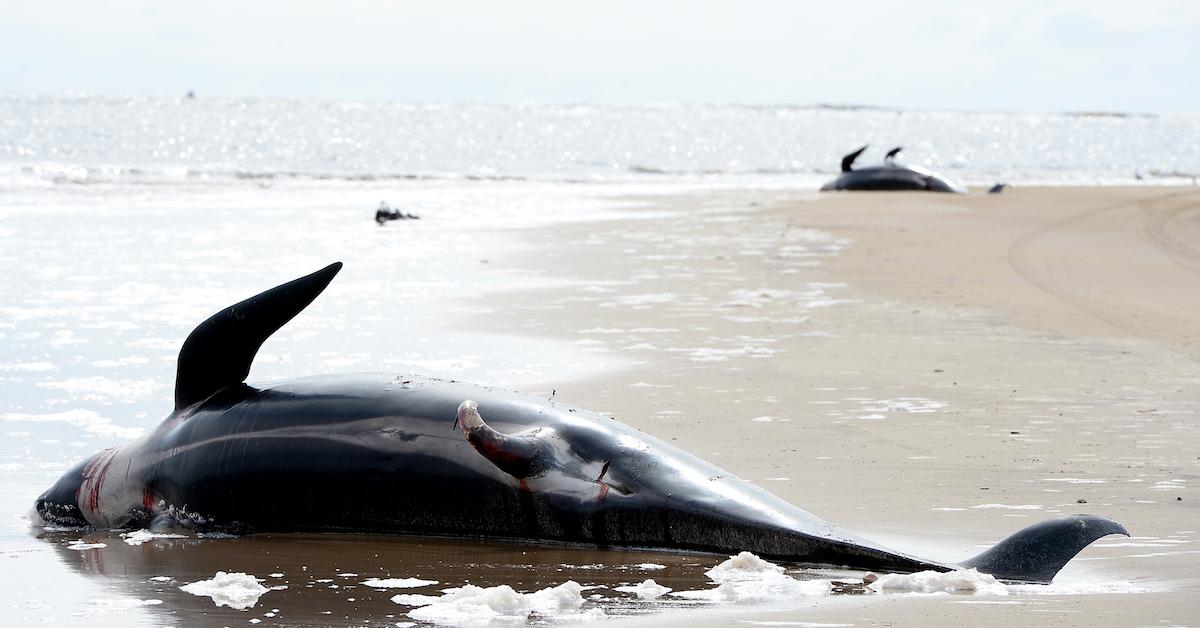 On Monday, Nov. 28, a group of whales were unfortunately discovered stranded on a beach in Cape Cod.
Now, both animal rescue and conservation groups are working together to save them. As of Tuesday, Nov. 29, one of the six whales — a calf — unfortunately died. As the tide began to rise, crews worked to shuttle the remaining pilot whales further off the coast of Eastham, where the strandings took place.
Article continues below advertisement
The remaining four were initially refloated before dusk on Tuesday, thanks to a harbormaster who pulled them out to sea on special floats.
"These are dolphin stretchers we call them," International Fund for Animal Welfare (IFAW) stranding coordinator Misty Niemeyer told CBS News. "They're specially designed to move these animals on the beach. So we pull them, put them in place, roll the animal carefully... It takes a lot of work with our trained responders so that we can move those animals."
Unfortunately though, their efforts were ultimately unsuccessful, as four whales returned to shore. Now, they're figuring out next steps.
"The five pilot whales swam off well in one direction together, but the reality is that we cannot celebrate a success yet this evening," Niemeyer also told WCVB. "One animal is now offshore, but the others did not follow. We will keep an eye on them (Wednesday) and evaluate next steps."
Article continues below advertisement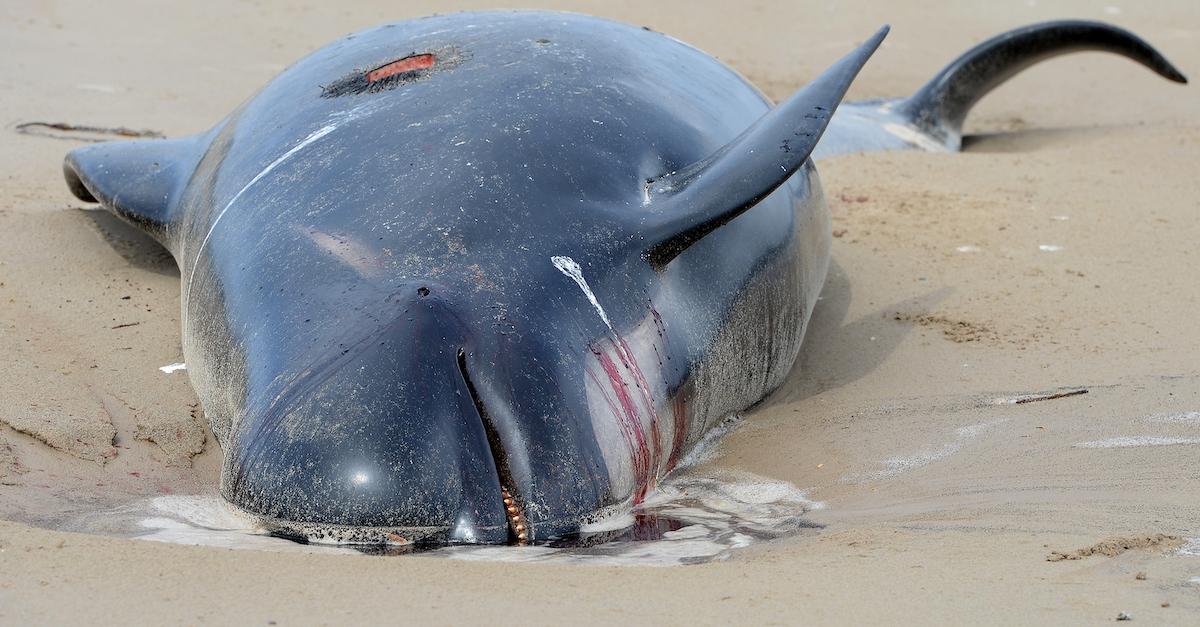 What to know about the Eastham pilot whale strandings:
As previously mentioned, a group of six pilot whales were discovered stranded on an Eastham, Mass. beach near Sunken Meadow on Monday night.
According to NBC Boston, a small team of IFAW researchers performed an initial examination on each of the whales, and proceeded to tag them them with satellite trackers. One of the calves was sadly found dead the following morning, but teams have proceeded to dole out IV fluids as they continue to attempt to refloat them.
Article continues below advertisement
"Right now we just need the tide to come in and help us refloat because these animals are so large," Brian Sharp, director of marine mammal rescue & research at IFAW, stated via NBC Boston, in reference to the fact they can weigh up to 4,000 pounds.
With more conducive tide conditions expected around 3:20 p.m. on Tuesday, it was predicted they would be refloated by then. But their efforts proved to be unsuccessful. Although all five were refloated, they returned to shore shortly after.
As of publication, it seems as though rescuers are still attempting to get them back out to sea.
Article continues below advertisement
Cape Cod is unfortunately a popular stranding spot for whales.
Sadly, this is a popular spot for pilot whales, and other species, to strand themselves.
According to Cape Cod Times, in June 2022, another group of pilot whales beached, resulting in a weekend-long rescue mission that resulted in two of the whales dying. A rescue team responds to strandings via their hotline at (508-743-9548) or online.