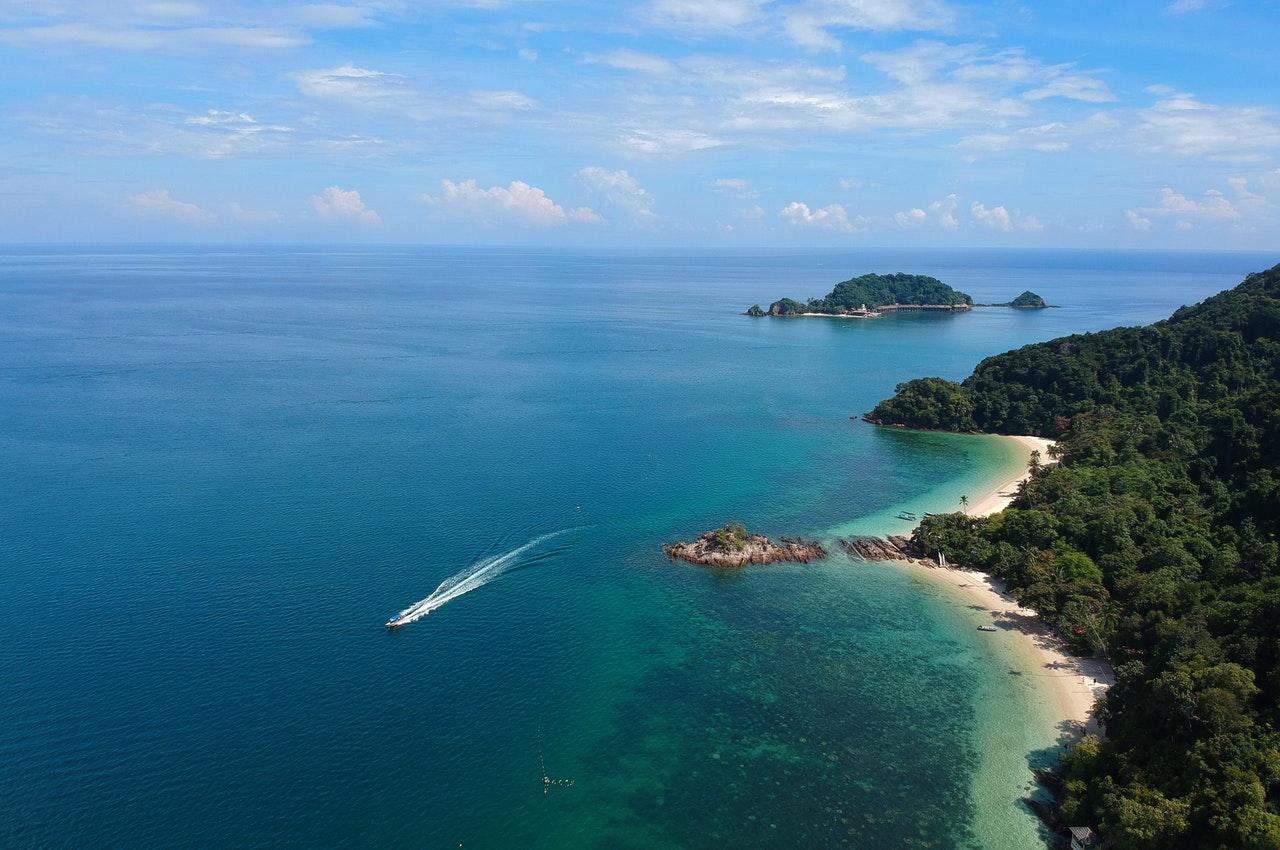 This Eco-Yacht Cleans The Ocean While It Sails
By Marissa Higgins
Get green news right to your inbox!
Thanks for signing up!
If you've ever wanted to get creative as a means of getting trash out of our oceans, you're not alone. After all, the amount of pollution that impacts our planet can feel overwhelming. While grassroots efforts to collect trash from our waters are certainly inspiring, one new approach has a lot of people talking.
Known as the "Ocean Saviour," this $52 million "eco-yacht" is designed to collect plastic from the ocean. Even more impressive? It will recycle that pollution while it sails.
How will this work? The idea is that the ship will first pluck the trash from the ocean, then chop it and process it via onboard machinery. The end result is that it will be destroyed with a low-level of atmospheric pollution.
This ship will be the first to power itself by recycling waste found in the ocean as a source of fuel. The man behind the ship is Richard Roberts; he is the project's co-founder and part of TheYachtMarket.
Many people concerned about the environment can relate to the BBC documentary, Blue Planet, which was narrated by Sir David Attenborough. Interestingly, the firm which designed this ship was inspired by this very same feature.
"It's staggering to think there is currently over five trillion pieces of plastic in the ocean which is having a huge detrimental impact on our ecosystem and the ocean's biodiversity," said Roberts.
"'It's essential we remove plastic before it breaks down into micro plastics and, through Ocean Saviour, we aim to help eradicate the ocean of this problem," he continued. "They should be going up and down our coastlines all the time - they could be the combine harvesters of the seas."
Ricky Smith, a naval architect, designed he catamaran. Smith explained, "Ocean Saviour proposes an environmental revolution whereby we, as a community, undertake the immense and urgent task of physically collecting the plastics from the oceans and waterways."
"The Ocean Saviour project is vast and will require input on many levels," he added. "This is a crusade for the liberation of our oceans from the waste created by both our brilliant technology and our disregard of the oceans."
Notably, Smith has a background in eco-friendly vessels, and will actually be deployed in the Pacific.
Dr. Andrew Baglin, a design expert who also worked on the ship, said, 'There are several variables when calculating the amount of plastic that can be removed from the water per day."
'These include distance to ports, the operating area of the vessel and the size of the collector array that is installed, all of which are under careful development."
More From Green Matters
.

Technology

The green fuel is safer, more eco-friendly, energy efficient, and affordable.

.

Food

Lab-grown meat and plant-based meat are on the rise.

.

Community

The summit will take place in mid-July.