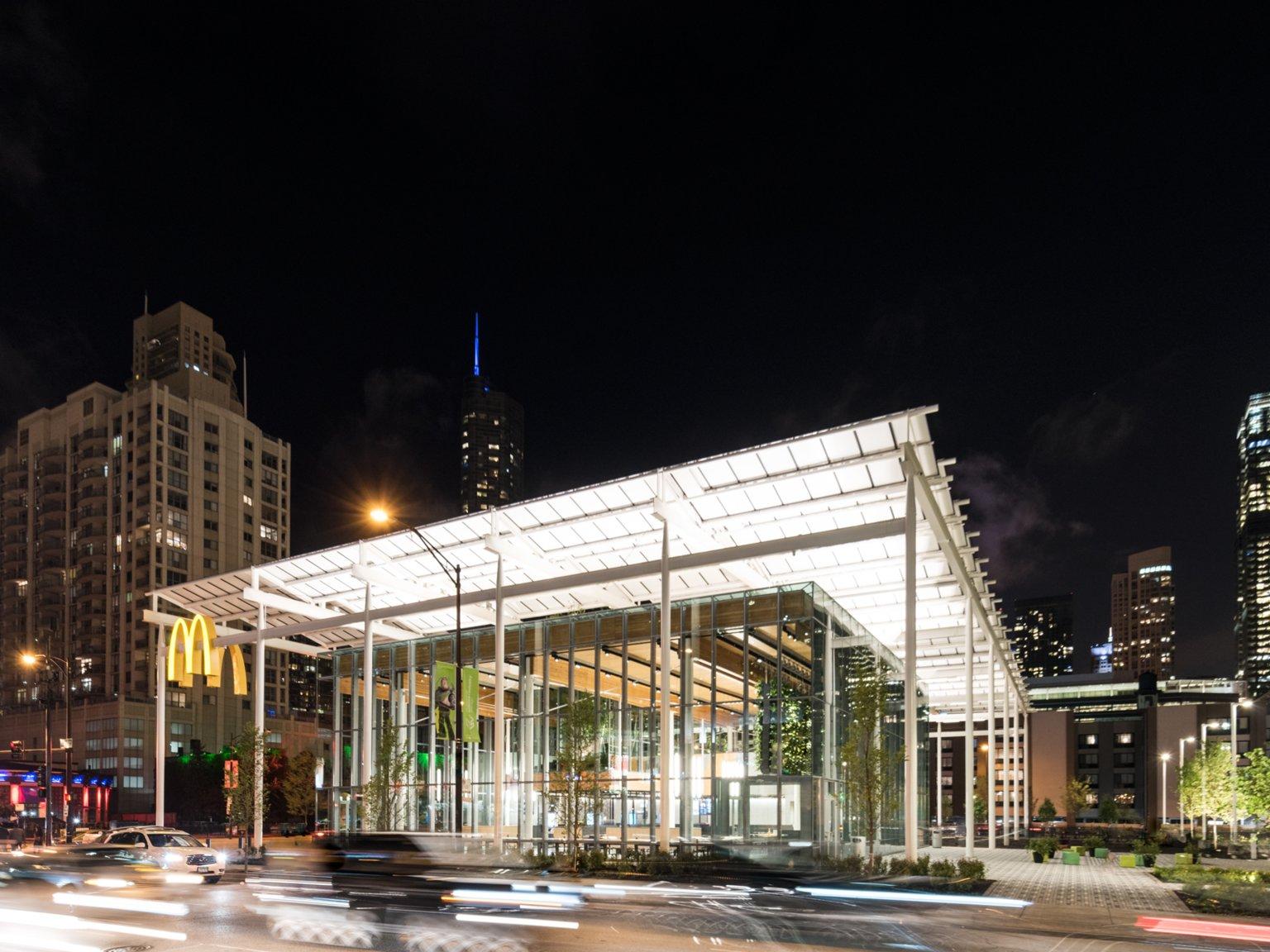 McDonald's Goes Green With New Eco-Friendly Store
McDonald's might be known for their famous yellow arches but the new flagship store shows the brand's commitment to going green. The Big Mac behemoth opened a new 19,000-square-foot restaurant in Chicago that looks more like an Apple store than a fast food restaurant. That's because McDonald's is getting a modern makeover that reinforces the company's recent eco-friendly initiatives.
Article continues below advertisement
"We are proud to open the doors to this flagship restaurant, which symbolizes how we are building a better McDonald's for our customers and the communities where they live," McDonald's President and CEO Steve Easterbrook said in a released statement.
Out of its 14,000 restaurants, McDonald's has transformed 5,000 into "experience of the future" restaurants. Though not every McDonald's restaurant will be transformed like the one in Chicago enclosed by 27-foot windows and trees throughout the space, it's a blueprint of how the fast food company wants to make its roughly 14,000 U.S. locations into a "experience of the future" model. What does the experience of the future look like when it comes to fast food? For McDonalds, they want the experience to overall be a little more eco-friendly than the current model.

Article continues below advertisement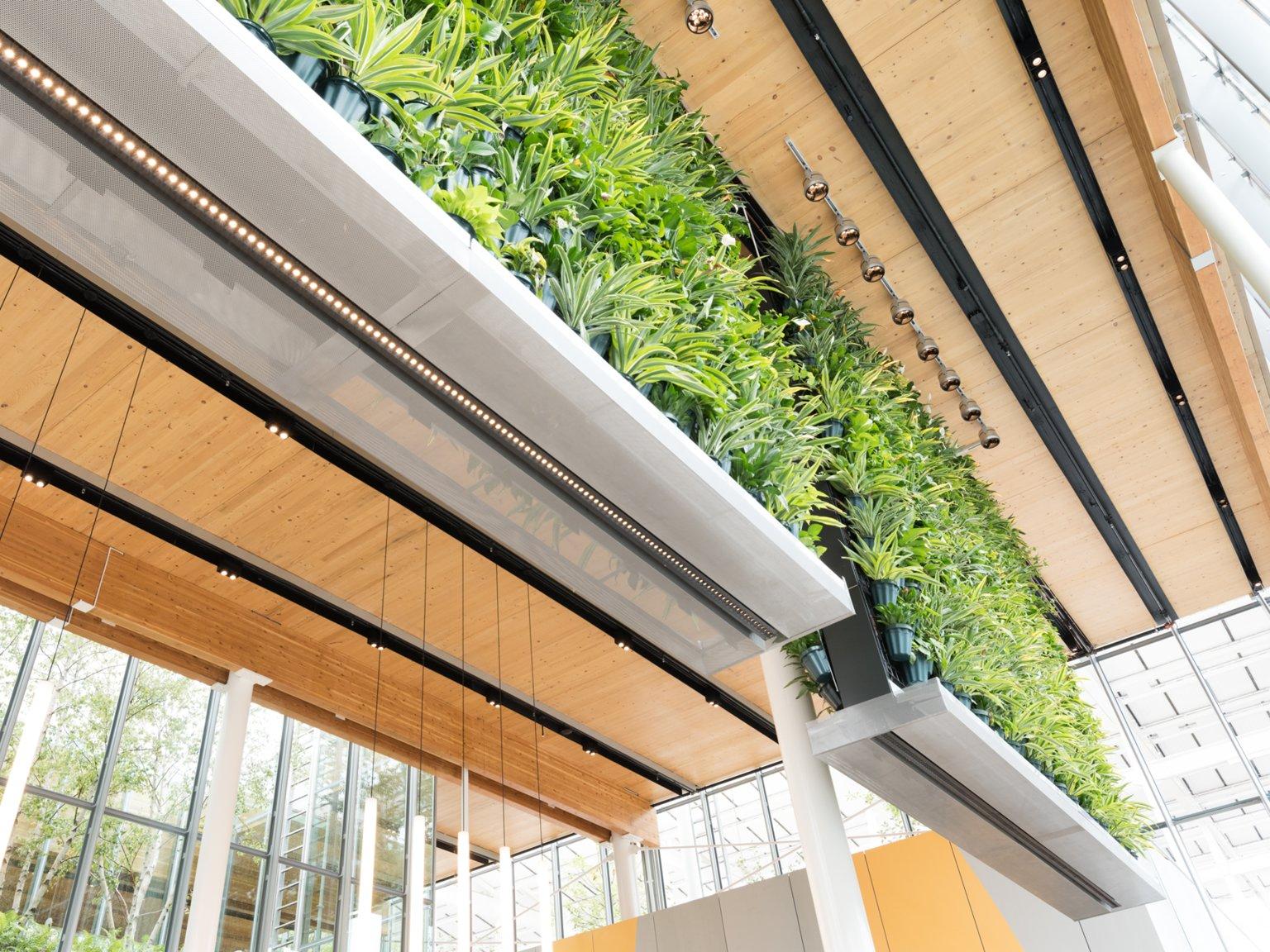 "Ten local communities across the U.S. every single day are gonna wake up to a significantly modernized, more enjoyable, more relaxing experience at McDonald's," McDonald's president and CEO Steve Easterbrook told ABC News.

Article continues below advertisement
Located in Chicago's River North neighborhood, the flagship store was designed to use only half the energy of a usual McDonald's restaurant. It offers table service, ordering kiosks, better use of the mobile app, and more than 70 trees at the ground level. The company is hoping to obtain platinum status, the highest level in the Leadership in Energy and Environmental Design ratings, for the project.
The architect, Chicago's Carol Ross Barney, is known for her work on the Chicago Riverwalk and designed the flagship store to be built with environmentally friendly timber and over 1,000 solar panels on its roof. "I defy you to find another McDonald's on Earth as beautiful as this one," said downtown Chicago Alderman Brendan Reilly at last week's press preview.
Article continues below advertisement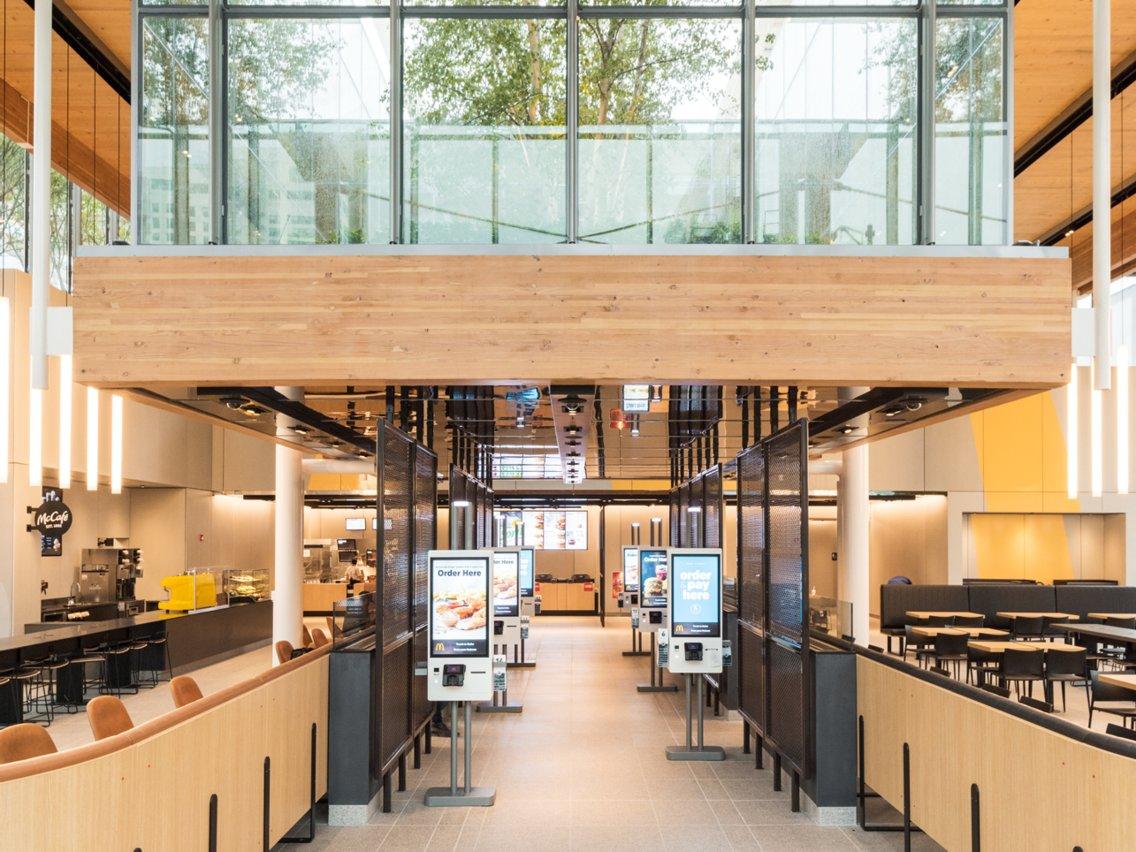 Article continues below advertisement
"The idea of environmental sustainability in packaging is not just a Starbucks issue. It's a global issue. We want to make sure this technology is available to everyone because it's the right thing to do," said Andy Corlett, director of packaging R&D for Starbucks in a press release for the McDonald's-Starbucks partnership.
Companies like McDonald's and Starbucks have a long way to go to prove their recent publicly announced sustainability efforts are more than greenwashing, but at least it's a step in the right direction. "It kind of reminds me that McDonald's is very young and very creative," said McDonald's franchise owner/operator Nick Karavites. "It's forward thinking and it's a growth company."
More from Green Matters: