Drag performers are a multi-talented bunch. They aren't just makeup experts or skilled tailors — they often serve as educators, bringing LGBTQ issues to light or simply reading stories at the library.
Article continues below advertisement
Emerson Munduruku is one of these drag queens. The Brazilian artist and activist uses his drag persona Uyra Sodoma to teach kids in Amazon communities about conservation, enlightening them through elaborate, environmentally-inspired costumes.
Munduruku paints his face in bright greens and dramatic reds, twisting long, flowing leaves and brush into his hair. He typically leaves his chest bare, except for necklaces strung with beads and shells, and wraps his legs in a long, flowing skirt. The entire process takes up to two hours, according to the AFP.
Article continues below advertisement
Some of the looks are direct riffs on creatures that live in the rainforests, like the Guianan Cock-of-the-rock. Uyra Sodoma mirrored the bird's unique orange plumage with an intricate headpiece and custom beak, proudly displayed on her Instagram account.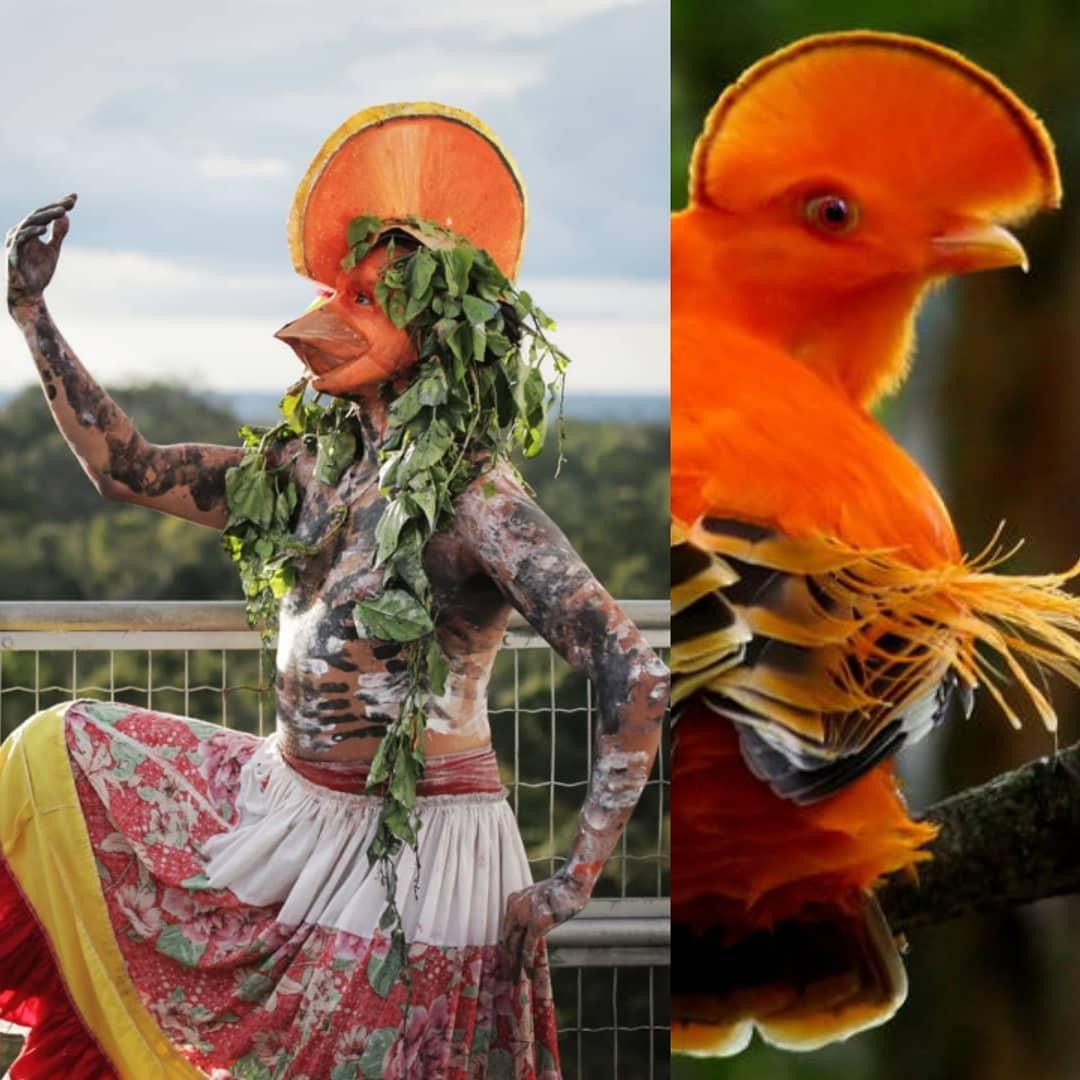 Article continues below advertisement
"Fundamental to the project is using the jungle as both an inspiration and a tool," Munduruku tells AFP. "This helps to connect people to the forest."
Uyra Sodoma is a natural extension of Munduruku's passion for nature. A biologist by trade and descendant of the Munduruku indigenous tribe by birth, he was spurred to bring Uyra to far-flung villages along the Amazon River after a traumatic incident in Manaus, a city located right in the middle of the rainforest. 
Article continues below advertisement
"I'd spent six years of my life studying frogs and lizards… and one day I was hit coming out of a bar because I was wearing lipstick and eyeliner," Munduruku tells the AFP. "That violence rocked me to my core… I started to get closer to women, transvestites, and understand more about racism and homophobia. I became closer to the city and the people."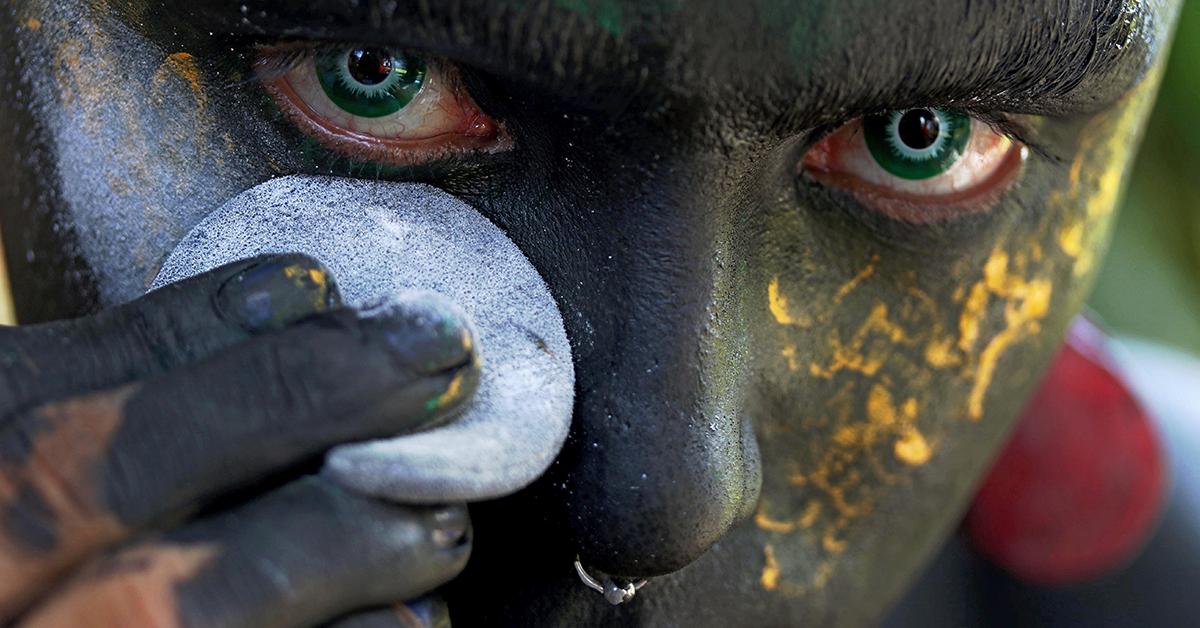 Article continues below advertisement
As Munduruku was coping with his 2015 assault, he noticed activists finding creative ways to protest the corruption scandal roiling Brazil. He wondered how he, too, could harness artistic expression to bring awareness to the wildlife he'd studied his whole life. 
"Our stories can be told through the prism of pain and an immediate metamorphosis," he tells AFP. "But our stories are much more complex than that. Uyra has given me a new lease on life. She makes me happy. She makes me more comfortable in my skin and with other people, as well as with my desires and concerns." 
Article continues below advertisement
Now, Munduruku strives to excite and engage the children who watch him perform as Uyra so that they're inspired to protect the environment around them. Sometimes, he even gives them Uyra-inspired makeovers of their own.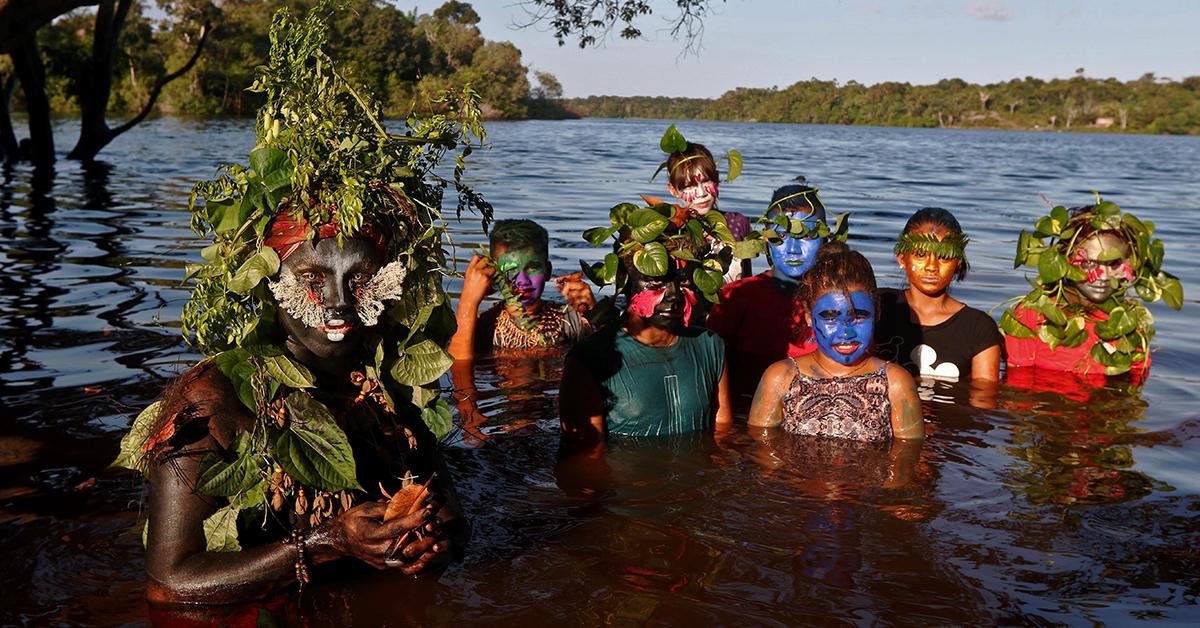 Article continues below advertisement
"Uyra is always met with either enchantment or fear… in cities, those who are enchanted approach to speak," he tells AFP. "But in those villages, even those who are afraid approach…. It's the same with children, they're curious so they approach."
Although Munduruku acknowledges the serious threats to indigenous lands, he says he sees a "lot of green and hope" in Brazil — and, presumably, in the curious faces of the kids he meets every day.