U.S. Investors Seek Opportunities For Green Energy In Africa
'Power Africa' is developing green renewable energy projects in Africa.
Back in 2013, the United States government began the initiative of improving Africa's energy infrastructure. $14 billion later, "Power Africa" has helped develop 90 projects with over 75 percent of them being renewable sources. The best way to power rural areas in Africa is through smaller, off-grid solutions, and that portfolio is continuing to expand.
Article continues below advertisement
Power Africa is led by the US Agency for International Development (USAID) and they've helped bring energy access to 50 million residents that didn't have prior access. Things haven't gone all to plan, especially in Nigeria where they had trouble with energy transmission and distribution. Kenya has also suffered multiple blackouts in recent years, and about one-third of customers aren't paying for power.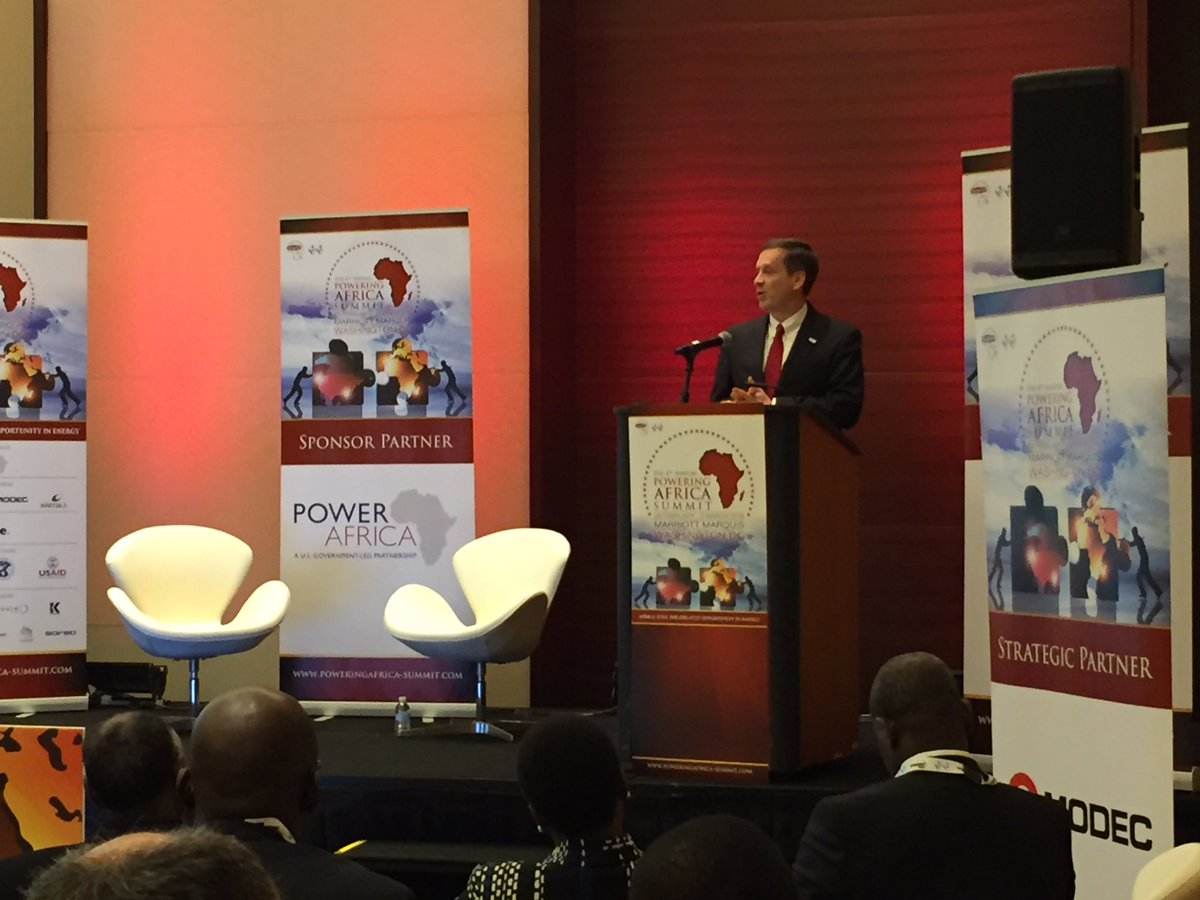 Article continues below advertisement
It's led to a different mindset released by the initiative in March. For most of the campaign since it began, the goal was to double the power generation that Africa had by 2030. USAID administrator Mark Green announced that they will be improving in transmission and distribution to make sure these countries are able to handle the energy they're gaining.
"The strategy supports U.S. economic prosperity by expanding the number of American firms we work with, in particular, small and medium-sized businesses," Green said at the 4th Annual Powering Africa Summit in early March. "It strengthens American engagement leadership by fostering free and open markets, as well as sustainable and fair business practices."
Article continues below advertisement
Power Africa will be sending teams to help distribution companies in countries where business models are not sustainable. There will also be the adoption of off-grid and microgrid solutions, especially at refugee camps. Rent-to-own initiatives, where consumers aren't charged for high up-front installation costs, have been successful due to affordability and increased energy demand.
Mastercard, who is one of the many companies involved with Power Africa, has partnered with M-Kopa Solar to create a "pay-as-you-go" plan in East Africa. Customers would be charged on a daily basis for their energy usage in small amounts. Each solar panel would have a unique ID, and payments would be done through a mobile device using QR codes.
Article continues below advertisement
Exposure on this initiative will be stretched out to other US companies according to Power Africa coordinator, Andrew Herscowitz. In talking with Devex, he acknowledged that the budget is not big, but in order to counter that, they've been looking to be more efficient and "how to be more targeted" by potential investors.
Article continues below advertisement
Not alone in their efforts, Orbitt connects investments toward local African companies. In the renewable energy sector, they have projects located in Ghana, Kenya, Namibia, and Uganda. One of the biggest investment opportunities is valued at $30 million in Central and West Africa.
"Overall we're noticing a sharp increase in the amount of renewable energy projects that we source or are presented to us by our network of intermediaries and affiliates across the continent," the company said. "Currently we have [around $350 million] of dedicated renewable energy funds active on the Orbitt platform."
There are still over 600 million people in Africa without access to energy. According to CleanTechnica last year, various reports show that "up to 1,100 gigawatts of solar capacity" could be launched in these countries. Being able to improve the energy infrastructure and adding off-grid renewable solutions seems to be the best way to tackle this obstacle, and that can be achieved with further investment from US companies.