Florida Panthers Center Sustainability With 'Green Month' March
The Florida Panthers will host promotions throughout "Green Month" to educate fans about environmental conservation and recycling.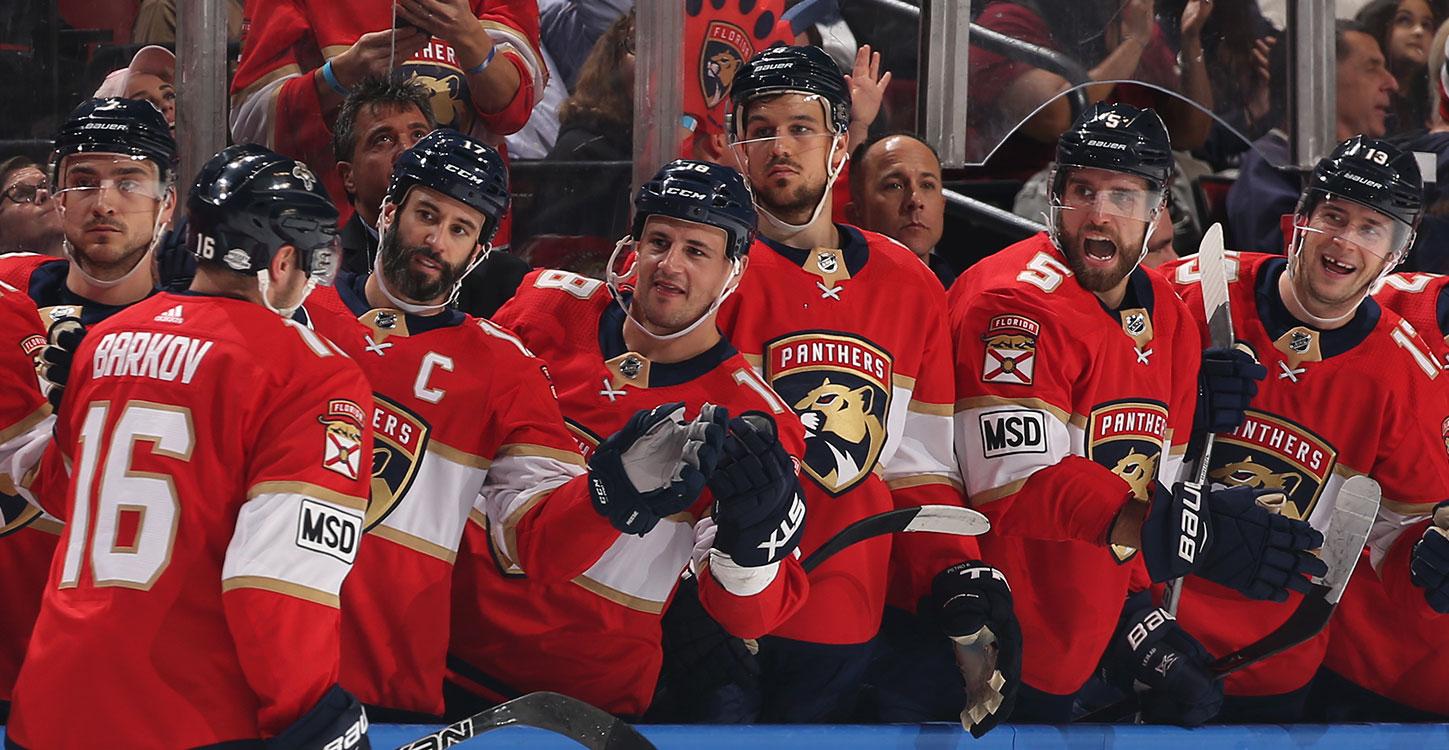 The National Hockey League's Florida Panthers team is hosting numerous green initiatives through the month of March. Dubbed "Green Month," each home game will provide more of a focus on recycling waste and giving education on how to go green. They'll also be hosting their third annual "Panther Conservation Night" toward the end of the month.
Article continues below advertisement
March was selected as "Green Month" by the Panthers organization due to the amount of home games they play. Of the 17 total games they play, nine of them will be at home. Most of the home contests will be in the first half of the month -- from March 19th onward, just the game against the Arizona Coyotes on the 24th will be at BB&T Center.
That final home game will be when Panther Conservation Night takes place. Local conservation organizations will set up educational tables around the outer parts of the arena. During the game, there will be facts and promotions, and there will also be an opportunity for fans to contribute toward fundraisers.
Article continues below advertisement
A portion of the ticket revenue for the contest on March 24th will be given to conservative organizations, and fans can do their part by purchasing tickets through this link. There will be an emphasis on using mobile tickets throughout the month as well. Attendees can use mobile devices to get into any hockey game, a trend that's becoming widespread at sporting events.
Article continues below advertisement
On March 17th, the Panthers team will be wearing green warm-up jerseys for St. Patrick's Day when they prepare to play the Edmonton Oilers. These jerseys will later be auctioned off and that money will go toward the Florida Panthers Foundation. Among the many visions they have, one of them is raising awareness for the most endangered cat in North America, the Florida panther.
"One of the Four Pillars of our Florida Panthers Foundation is conservation of our namesake, the Florida panther," Lauren Simone, Executive Director of the Florida Panthers Foundation, said in a press release. "Our Third-Annual Panther Conservation night aims to educate our community about this beautiful creature and what steps we can take to see its population thrive."
Article continues below advertisement
Adding to the special events, the Florida Panthers organization will be donating $50,000 to conservation groups throughout the month. Their staff will also stage a beach cleanup event through a partnership with the City of Fort Lauderdale.
The National Hockey League has made an overall commitment to improving their environmental impact. They've been holding outdoor events such as the Winter Classic on New Year's Day since 2008 and they're looking to protect that in the future. All 31 NHL teams are required to dedicate one home game to environmental awareness.