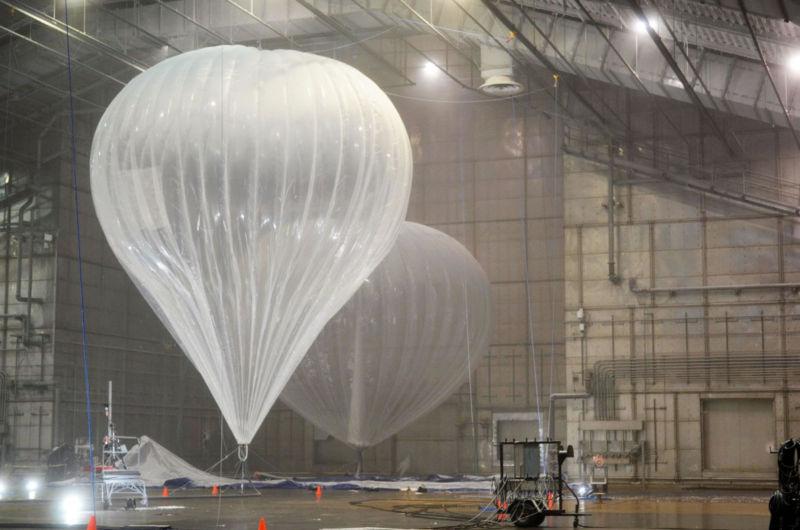 Solar-Powered Balloons Sent To Puerto Rico To Connect Them To Cell Service
Puerto Rico continues to slowly recover from Hurricane Maria's severe hit. Much of the power remains off for the island territory, meaning that cell phone coverage is limited. One innovative company hopes to drastically increase that low coverage with balloons equipped with tower-like connection gear to reach all parts of the devastated island.
Article continues below advertisement
According to Wired, over 80 percent of cellular coverage remains out all over Puerto Rico. Some parts of the population in more urban areas have the ability to make calls and send texts, but much of the territory is still struggling to get in contact with friends and family. Just over 25 percent of wired telephone communication is still out and two of the four fiber optic services are struggling to get back up.
X, an innovation lab within Alphabet, is hoping to improve coverage by launching a series of large balloons that would be able to connect citizens back online. Called "Project Loon," these solar-powered balloons would generate enough energy to provide a mobile network in the sky. They'll be teaming up with local carriers and it will be temporarily activated from now until April 4th, 2018.
Article continues below advertisement
Project Loon is ready to go, as it's actually been in development for years. Initial testing on the product began far back in 2014 in New Zealand and Brazil. More recently, they deployed a trial run in Sri Lanka in February 2016. Over in Peru, storms and massive flooding knocked out lots of communication in the area. Teamed up with Telefonica, these were able to provide internet to many citizens. Now, they're hoping the same works in Puerto Rico.
Article continues below advertisement
The United States Federal Communications Commission (FCC) has given Alphabet an experimental license. They've also received consent from Puerto Rico's carriers to use the 900MHz band in the network. These balloons will be floating roughly 12 miles high in the sky and aim to reach as much of Puerto Rico and the US Virgin Islands as possible. According to the FCC, only the major county of San Juan has at least 40 percent of their cell sites back online.
Article continues below advertisement
"More than two weeks after Hurricane Maria struck, millions of Puerto Ricans are still without access to much-needed communications services," FCC chairman Ajit Pai told ZDNet. "That's why we need to take innovative approaches to help restore connectivity on the island. Project Loon is one such approach. It could help provide the people of Puerto Rico with access to cellular service to connect with loved ones and access life-saving information."
Even though some areas have service in the territory, the network is, understandably, very congested and connection isn't consistent. The infrastructure continues to slowly improve after taking a massive hit from the hurricanes, so being able to temporarily help with balloons that provide more coverage would be a major improvement.