If you've ever dreamed of traveling the country, but worried that your carbon footprint would only grow as you traversed the landscape, there is a new kind of camper designed to limit some of the drains on the planet that traditional mobile home living creates.
The sCarabane was recently revealed by Green Cat Technologies, according to Curbed. The modular system is allegedly self-sufficient, and while it may not look like much when it's closed up into a 26-foot boxy trailer for travel, it opens into an extremely livable 420-square-foot house.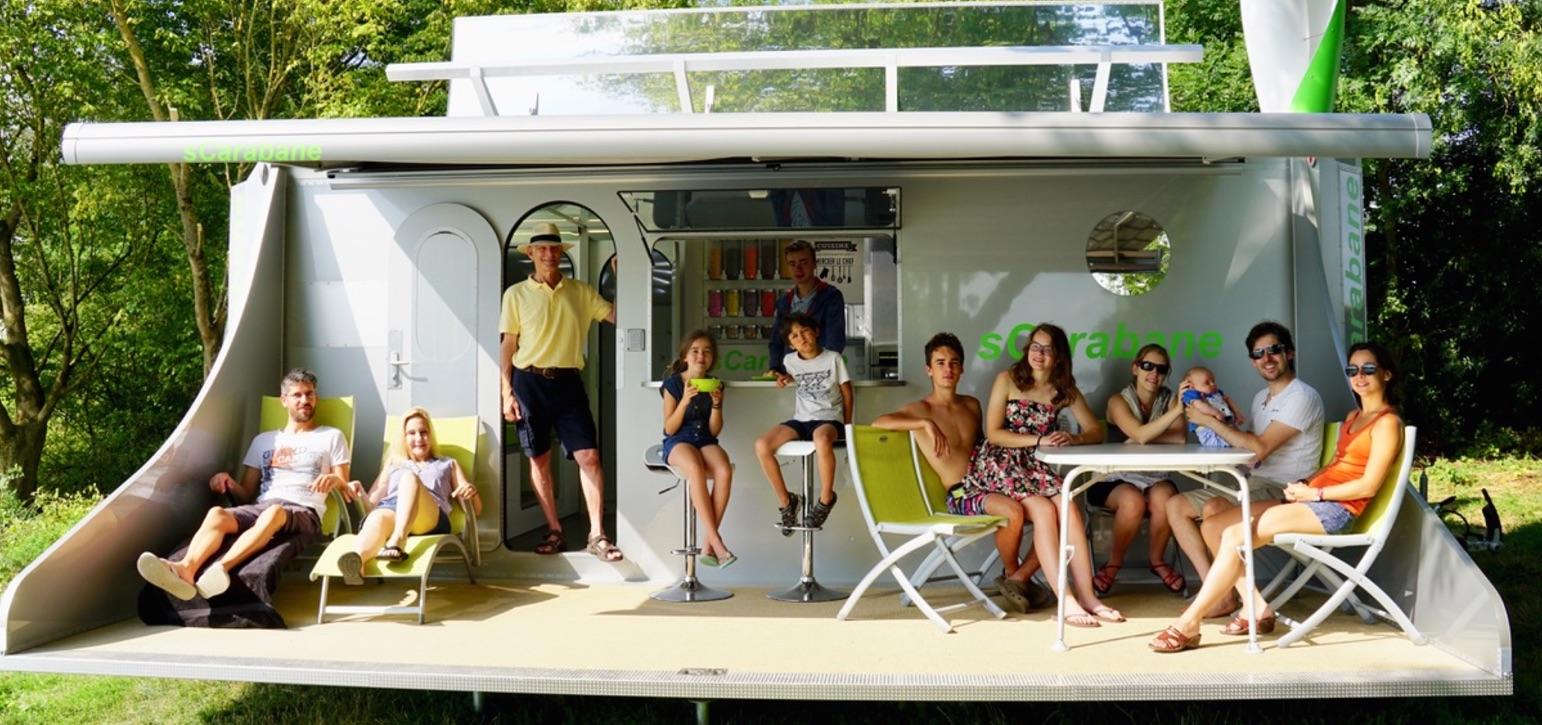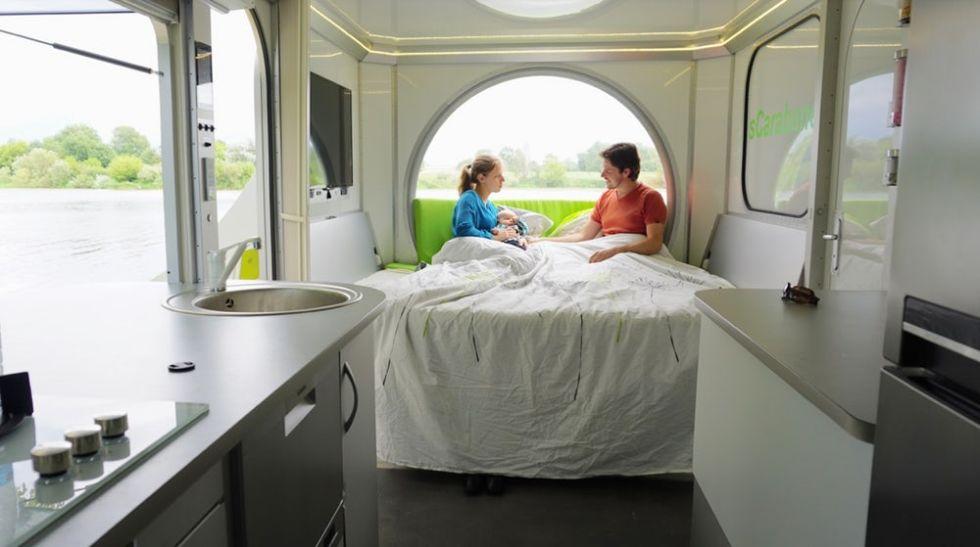 More From Green Matters
.

News

Sydney is covered in smoke from wildfires spreading along eastern Australia.

.

Food

"Our hope is that individuals leave our custody more mindful of the benefits of a reduced meat diet, both for themselves and for the planet."

.

Pets

The PACT Act is finally law.