This Self-Driving Convenience Store Could Change The Way We Get Our Groceries
A convenience store is making it easy by driving to you to shop for your groceries.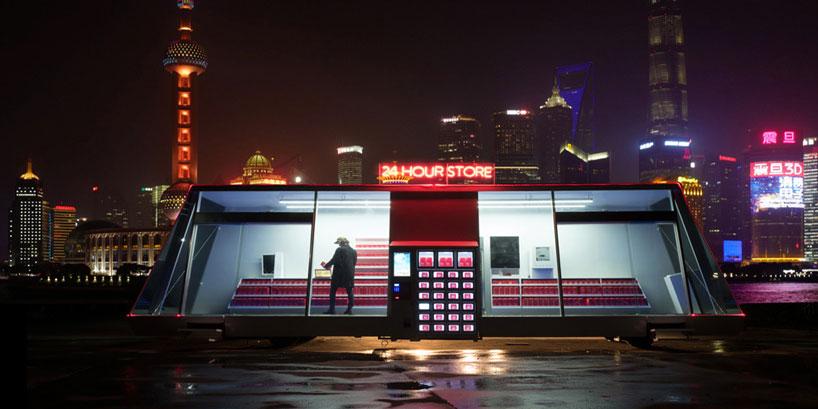 Some grocery stores have added the convenience of delivering goods right to customer's doors. They're able to select what they want online, pay for it, and it'll be at their place in no time. Wheelys, a startup from Sweden, has taken that idea a step further by having an entire store make those deliveries, along with many other benefits that could change how we shop.
Article continues below advertisement
The 24-hour mobile store is called , and it already has prototypes out in public. It's a convenience store that's open every day and has no employees. Similar to , customers go into the store with a mobile app, they can scan items with their phone or just put items in a smart basket, and walk out the store without needing to checkout.
Most of the items available will be fresh food, cosmetics, and apparel -- things that have a focus on day-to-day use. As the store can completely move on it's own, it's not very big, so it will have a limited variety of options. However, those that can wait for a specific item can order it through the app and it will be available to pick up the next day when the store is restocked.
Article continues below advertisement
When it comes to restocking, there's also no workers for that. The products are aligned where the mobile store can go into a warehouse and automatically refill the compartments. Stores also have the ability to refill an item with each other. The only worker required is the driver, but that's for a limited amount of time. While autonomous driving will take over at some point, it's not legal for vehicles to do that in China.
Article continues below advertisement
Not only will it soon be able to drive itself, but the store will also have the ability to generate power. The developers will add solar panels to the top of the mobile market so it can chug along through the daytime hours, and it will have a battery backup throughout the evening. If that doesn't make it feel like it's coming to life, there will even be a hologram that greets you at the door.
Tomas Mazetti, one of the founders of Wheelys, tells that this could be the future of retail shopping. He also expects the product to be available in 2018 and hopes that it can compete with places like Amazon Go. So far, the process of testing things out in Sweden and Shanghai have been successful, but notes there's plenty of work to do.
Article continues below advertisement
"I think we need to calibrate stuff, and get some things right, like how many people can be in a store at the same time. And what exactly we should sell–we don't know that yet. We need to test it more."
Article continues below advertisement
There's a lot of potential for Moby in any area. While the entire process sounds very expensive, it's also very costly to run a store. Rural areas may not have enough customers to stay in operation, forcing them to commute and shop in bigger cities. Renting out a building in an urban area can be very expensive to maintain. This mobile store has the ability to cut those costs, and it could be affordable enough where highly-populated neighborhoods could open up a store themselves
Wheelys already put their foot in the mobile business with a . This product was designed to help those that wanted to start up a coffee shop not have to pour so much investment into it. While it can cost around $250,000 to open up a store under Starbucks, the ready-to-use cafe in a cart costs a mere $3,999 in comparison