The company behind a coal-fired plant in New York is getting into the solar industry. Cayuga Operating Company (COC) is in the process of opening up the largest solar farm in Upstate New York. It will create a significant source of energy while also spawning many job opportunities.
Cayuga Solar will be opening up in Tompkins County next to the coal plant. The idea was formed when the planning department discovered that the area could generate around 270 megawatts of energy from the sun at full capacity. 18 megawatts from 75 acres of solar panels will be the size of this solar farm, which will cost $25 million and should be able to power over 3,000 homes.
Capacity for solar energy still falls short of the 323 megawatts required to power the population in this area. However, Ed Lavigne, Lansing's town supervisor, says in an article from Ithaca the potential is there and efficiency will only improve.

"This is a giant lab. This is a time to see how much energy we can draw out of these things and what way we can do it. This will be huge going forward as we try to partner with other transitional fuels. As you know, solar isn't there by itself yet: this is a giant step forward."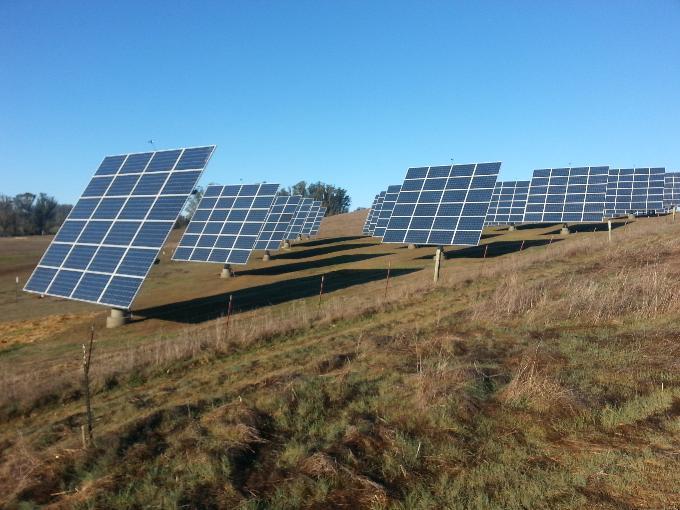 150 construction jobs will be opening up for the area after the planning stages are completed. Permits will need to be obtained before construction starts and Jerry Goodenough, Vice President of Development, says they "hope to be ." There are no further details on the timeframe the operation will take place or job opportunities in maintenance.
COC's new project will only be outdone by the Long Island Solar Farm that checks in at 32 megawatts. The state has a commitment to be at least 50 percent fueled by renewable energy sources by 2030. Thanks to that, there are already solar farms in the works that will be bigger than this 18-megawatt farm.
This will be the first stage of Cayuga's transition to renewable energy. While they were unable to obtain subsidies from taxpayers to convert their coal-fired plant to natural gas, the company is currently looking to do it themselves.
With coal mining continuing to decrease across the world, it's only a limited time before the plant will make a transition. New York State senator Pam Helming
"Anytime investments are made to reduce carbon emissions, it is a win for the economic viability of our region and a benefit to the environment. I want to thank and commend Cayuga Operating Company for making this project a reality."
More From Green Matters
.

News

Greta made a simple yet bold move.

.

Community

"The point is to take actual action. To do your bit."