Volvo Switches From Diesel To Electric Cars In Vision Of Cleaner Future
In a vision by executives of a cleaner and more sustainable future Volvo is moving away from Diesel and towards Electric Vehicles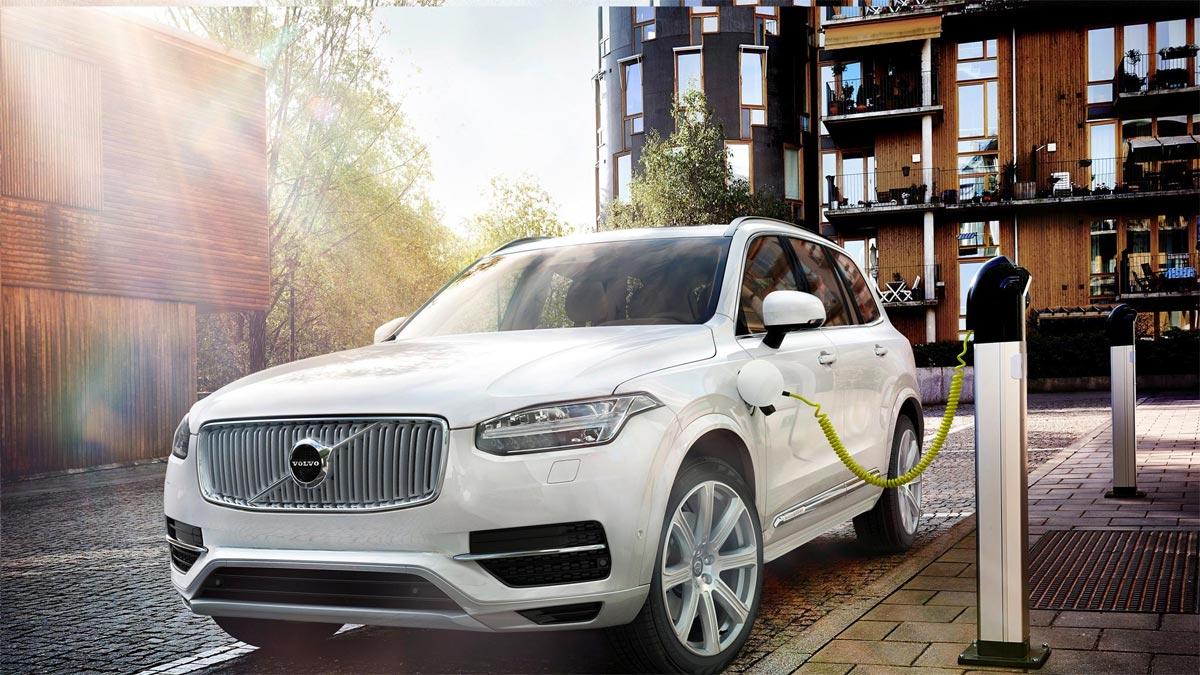 Car manufacturers such as Volkswagen and Ford continue to dive into the electric vehicle market. It's becoming increasing popular for everyone to at least have a plan to create these models in the future, and Volvo is joining the list. Not only are they going to be releasing their first EVs in the next couple of years, but they will also continue to focus on public transportation.
Article continues below advertisement
Volvo didn't make the decision entirely by themselves. The Swedish-based car manufacturer will be facing tougher restrictions in terms of carbon emission standards and nitrogen oxides. As of 2016, average emissions totaled around . By 2021, the European Union will enforce a limit of 95 grams of CO2/km.
Hakan Samuelsson, Volvo's CEO, remains committed to the upcoming diesel engine cars that are being released. Originally saying that cars operating on diesel would no longer be produced, the company has since backtracked on that statement. He admits that due to an increase in cost, electric alternatives will likely be more affordable.
Article continues below advertisement
In an interview with Germany's Frankfurter Allgemeine Zeitung, Samuelsson talked about how Tesla was an icon in the electric vehicle movement. Samuelsson explains, "We have to recognize that Tesla (TSLA.O) has managed to offer such a car for which people are lining up. In this area, there should also be space for us, with high quality and attractive design."
Article continues below advertisement
Volvo anticipates having its first fully electric car launched in China by 2019, where it will later be ready to export worldwide. Two years ago marked the first time that cars manufactured in China were sent to the United States. It's unknown exactly when these will be available, or what the costs of these new cars will be, for those in the US.
In addition to creating electric cars, Volvo will continue to expand their mark on public transportation. The company started development on electric buses all the way back in 2005 and released the 7900 Hybrid back in 2009. That's since upgraded to the Volvo 7900 Electric which made its debut in 2015. All of these vehicles have been tested at ElectriCity in Gothenberg, Sweden, which is essentially a developmental area for Volvo's buses.
Article continues below advertisement
With the updated electric bus, Volvo claims that it will open up more routes than traditional transportation. It has the ability to go inside buildings when possible and without making a lot of noise, it can ride in sensitive areas. Each bus can hold up to 105 passengers and there are three sets of doors on one side. Amazingly, all it takes is six minutes to rapidly charge the vehicle.
Back in February, Volvo received an order for 90 of these buses to be made for the TEC Group in Belgium. It's a record-setting order that was praised highly by the president of the buses department, Hakan Agnevall. In the , Agnevall believed that the order was proof that "cities are choosing electrified city bus traffic in order to deal with poor air quality and noise."