How One Company Is Getting Rid Of Ocean Trash One Bracelet At A Time
A new organization is trying to raise money and awareness to ocean plastics by selling bracelets in efforts to clean up beaches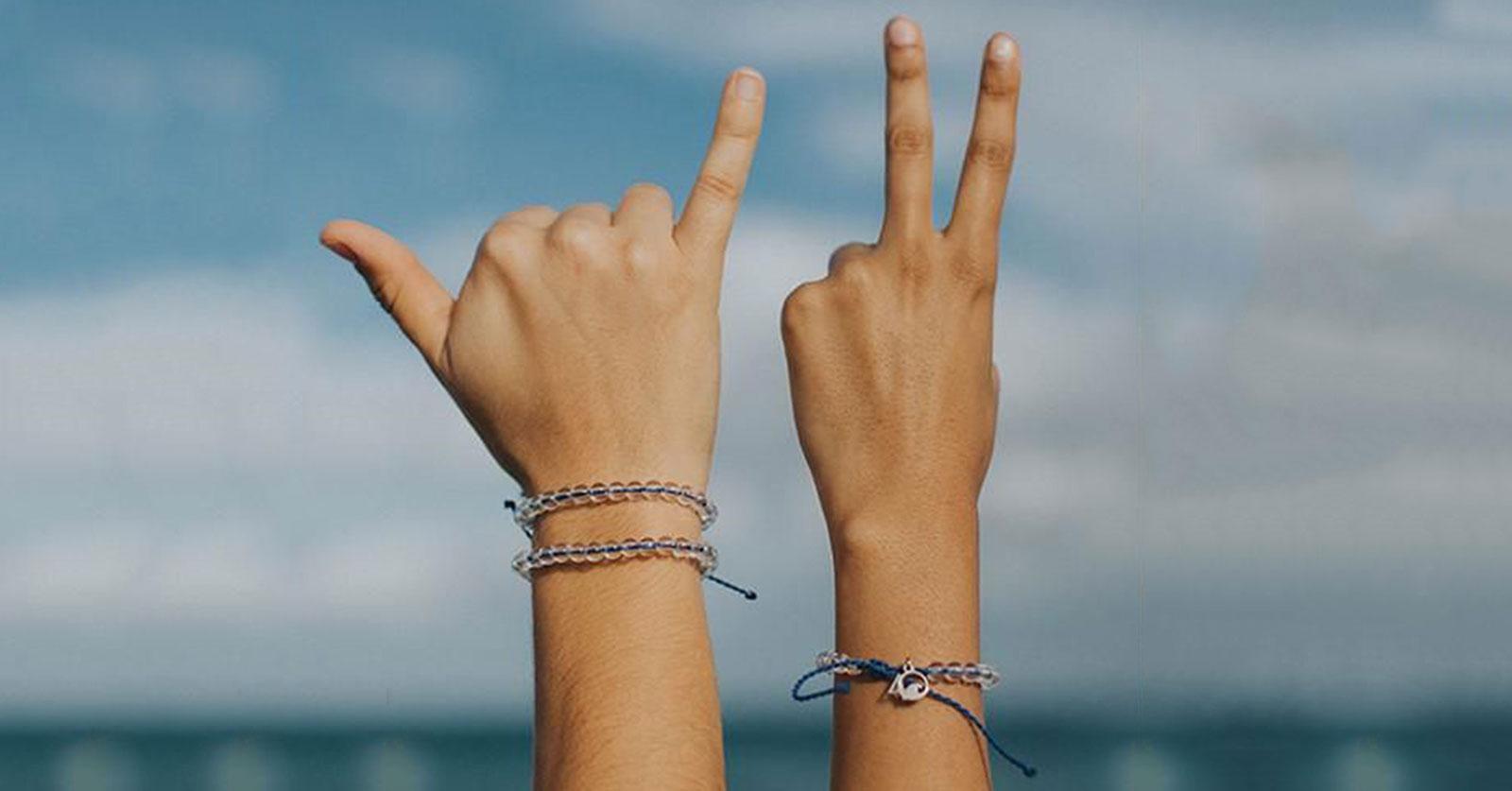 Somebody's trash is someone else's treasure. That's the motto one company hopes to live by when it comes to transforming pollution in the ocean to affordable and stylish bracelets. Each bracelet purchased would be responsible for taking out one pound garbage in our waters.
Article continues below advertisement
4Ocean is the group behind the bracelets. The style is simple with beads all strung together on a blue plastic cord. Both the cords and beads are made from glass and plastic bottles that are recycled. A stainless steel logo is also added to one of the beads. All designs are adjustable. The bracelets have a blue cord, but there's also an alternative green version that was made for Earth Day.
Article continues below advertisement
For those curious, these bracelets aren't made directly from the pollution in the water. They're created after glass and plastic bottles have been recycled. However, there is a chance that some of the trash found in the ocean has been processed at recycling centers and have been made into these bracelets. Regardless, these bracelets equate to the funding of removing a pound of trash found in the oceans.
All bracelets can also be worn at all times as they are 100 percent water resistant. Wear it too much and starts to fall apart? They come with a one-year warranty and the company will replace any damaged products hassle-free provided there's order information and a picture of the broken bracelet. Once people are done with the bracelets, they're encouraged to take off the logo charm and recycle the bracelet.
Article continues below advertisement
4Ocean also updates their blog frequently on cleanup efforts. They go through the trash they find and rinse things off, sorting recyclables out of the mess. Those will be taken to recycling centers while the rest of the garbage is processed at waste management facilities.
Article continues below advertisement
Efforts have recently happened in Southeast Florida beaches and West End Bahamas. Their goal was to aid in the cleanup after Hurricane Matthew in 2016. The mass destruction also littered the waters with all sorts of trash. announced they they were able to clean over 1,160 pounds of trash in just one day.
Article continues below advertisement
Over 49,000 pounds of garbage has been removed according to . Most of the trash has been removed from the Bahamas with the number nearing 30,000 pounds. The United States checks in at over 14,000 pounds.
Stunning numbers show just how much plastic is produced. On a 4Ocean blog post , they reveal that "160,000 plastic bags are being produced and used" every second in 2017. Of these, five trillion of them will have been used by the end of the calendar year. Around one percent of those bags will actually be recycled, and five million of those plastic bags end up in the ocean. Other pollution tidbits along with tips to keep oceans clean can be found on their blog as well.