This Carbon Negative Burial Company Plants You as a Tree After You Die (Exclusive)
What is a tree burial? A new carbon-negative company called Transcend plants your body as a tree after you die, as a burial alternative to caskets.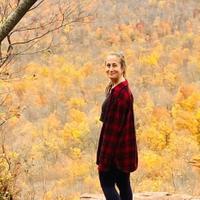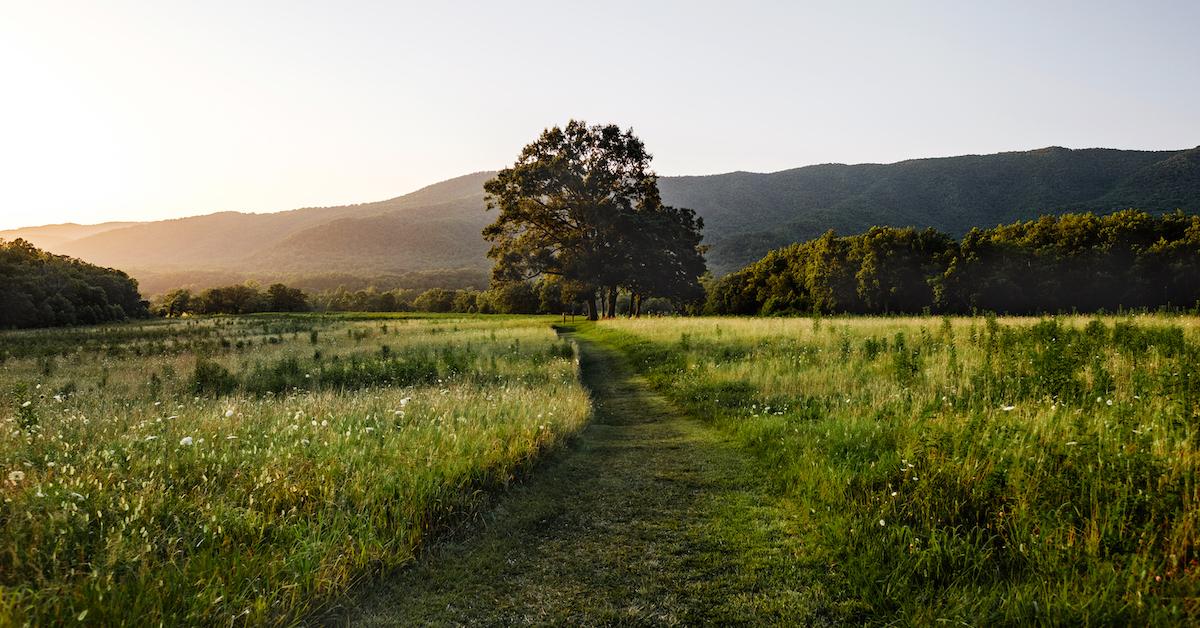 Thinking about life after death is always a foreboding and existential topic — but it's important to consider what happens to your physical body after you pass. If you opt for a traditional burial method such as a casket or cremation, you're impacting the planet by wasting materials and energy.
But a brand new burial service called Transcend plants people and pets as trees after they die, through a special tree burial process.
Article continues below advertisement
Via email, Green Matters spoke with the founder of Transcend, Matthew Kochmann, about the tree burial process, what inspired the concept of the company, and how alternative burial processes like these lower your environmental impact — and his intel was incredibly enlightening.
"Alternative green burial options like tree burial are so important for the planet and humanity because people deserve better and more sustainable choices that honor their values," Kochmann tells us.
"What's so special about Tree Burial is that it's not a new practice – it's a modernization of ancient methods of traditional burial," he continues. "It's a natural burial in its purest form, with the added environmental, economical, and personal benefits that we've developed using modern tools."
Article continues below advertisement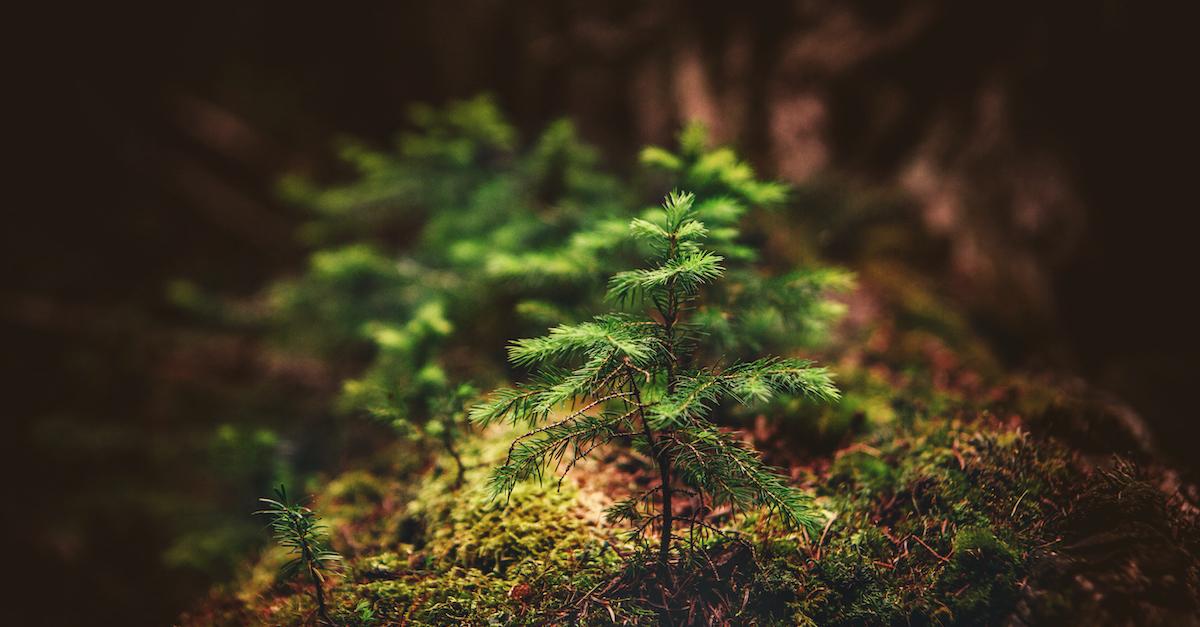 Transcend was created out of curiosity and environmentalism.
Transcend was born partially from postmortem curiosity, but also from a love of the planet.
"On a personal level, I've long been interested in what happens when we die," he says. "... I found solace in Emerson's American Transcendentalism and the ancient Vedic philosophies of India: that all living things are interconnected, even after death. While poetic, this is also scientifically true... when an organism is returned to the earth, it creates more life for everything around it."
Article continues below advertisement
After realizing there weren't many sustainable burial methods out there, he used his landscaping knowledge, to conceptualize tree burials.
"Through my work as a land developer and as employee No. 7 at Uber, I have extensive regulatory and real estate knowledge and connections. I also have a personal passion for the environment," Kochmann continues. "I realized that I could bring all of these aspects of my professional and personal life together... I view this project as my life's work."
The idea expanded beyond human family members, to pets. Upon finding that 70 percent of pets are discarded after being put down, he wanted to give pet parents a way to plant their fur babies.
"Our pet kit allows for a more purposeful and eco-friendly way to do right by your pet while bringing new life to their memory," he says. "Our kit is both elegant and practical –– it makes it easy to honor your pet's memory at home while supporting the natural environment."
Article continues below advertisement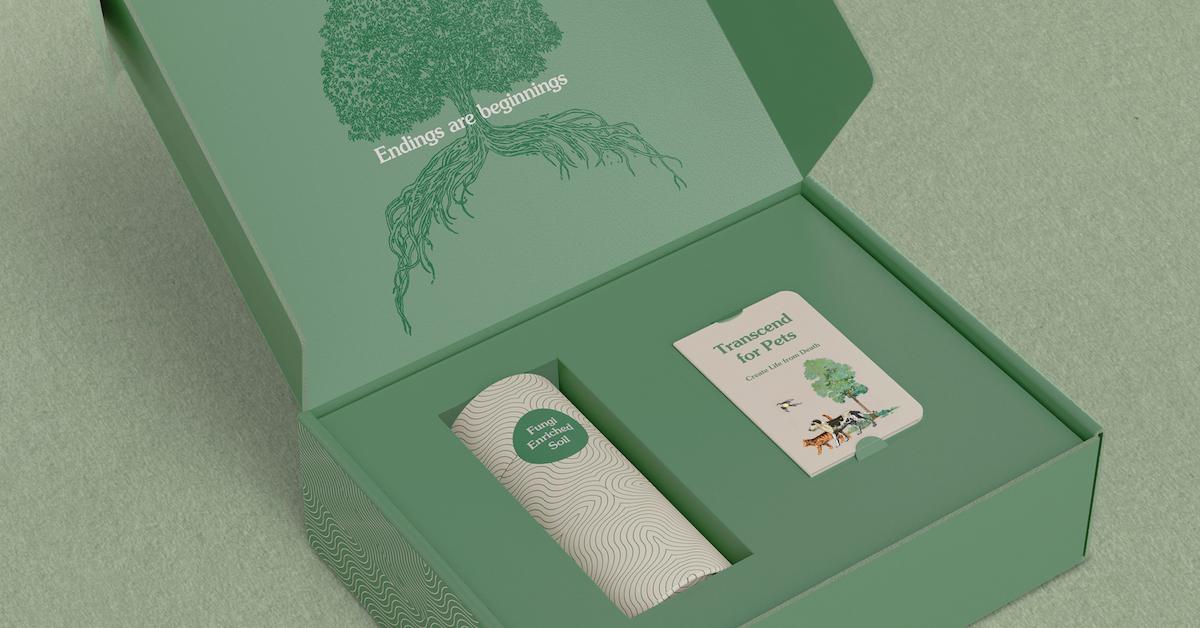 The process is is carbon-negative, using mushroom soil, as well as nutrients from the body.
The Tree Burial process uses mushroom-rich soil which interacts with the nutrients in our bodies. And for every burial, the company plants 1,000 trees via One Tree Planted.
"In this way, the body can biologically become the tree, creating and sustaining life for everything around it," he explains. "If 1 in 7 people were to choose Tree Burial, Transcend will plant 1.2 trillion trees worldwide — the amount scientists believe could meaningfully offset the harmful effects of climate change."
Article continues below advertisement
And even though there are other "burial alternatives," they aren't widely accessible to everyone — this is the first that regular people can actually plan to use once they die. That's why many turn to caskets or cremation, which waste wood and energy, and often use harmful chemicals.
"Transcend's Tree Burial process, on the other hand, sequesters almost 6 times more carbon dioxide than a cremation emits," Kochmann tells us proudly.
"People deserve better and more sustainable choices that honor their values," he continues. "We see the opportunity to build a stronger and more equitable death care industry, while deepening our connection to the planet.
Article continues below advertisement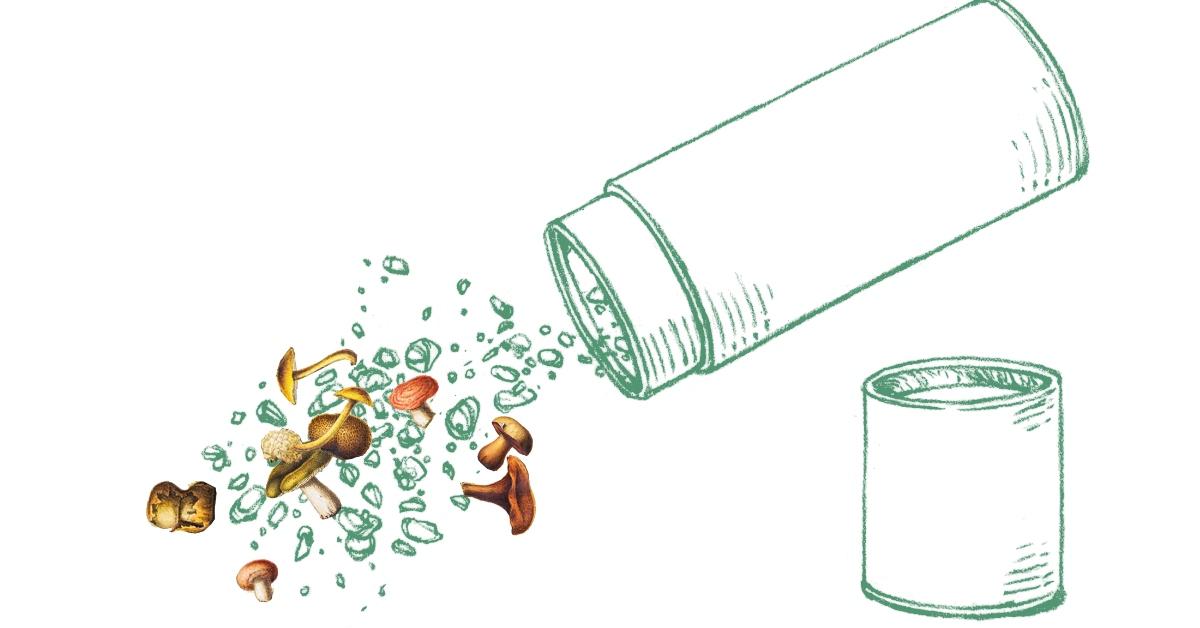 Kochmann hopes Transcend helps people feel more comfortable about dying, and opt for an alternative burial method.
Even though dying isn't ideal, per se, Kochmann hopes Transcend makes people more comfortable with the prospect of passing, and that it helps them consider something more eco-friendly than a casket burial or cremation.
"Our goal is to provide a new values-aligned burial option that actually excites people, and makes a tangible environmental impact in the here and now," he tells us.
And though reforestation won't end climate change, it will make a positive impact.
"While we know blunting the worst impacts of climate change will take more than just planting trees, this is one proven, concrete action that eco-conscious people can take to support the earth," he tells us. "By planting trees in the here and now, we hope to continue to make a positive impact on the environment for generations to come."