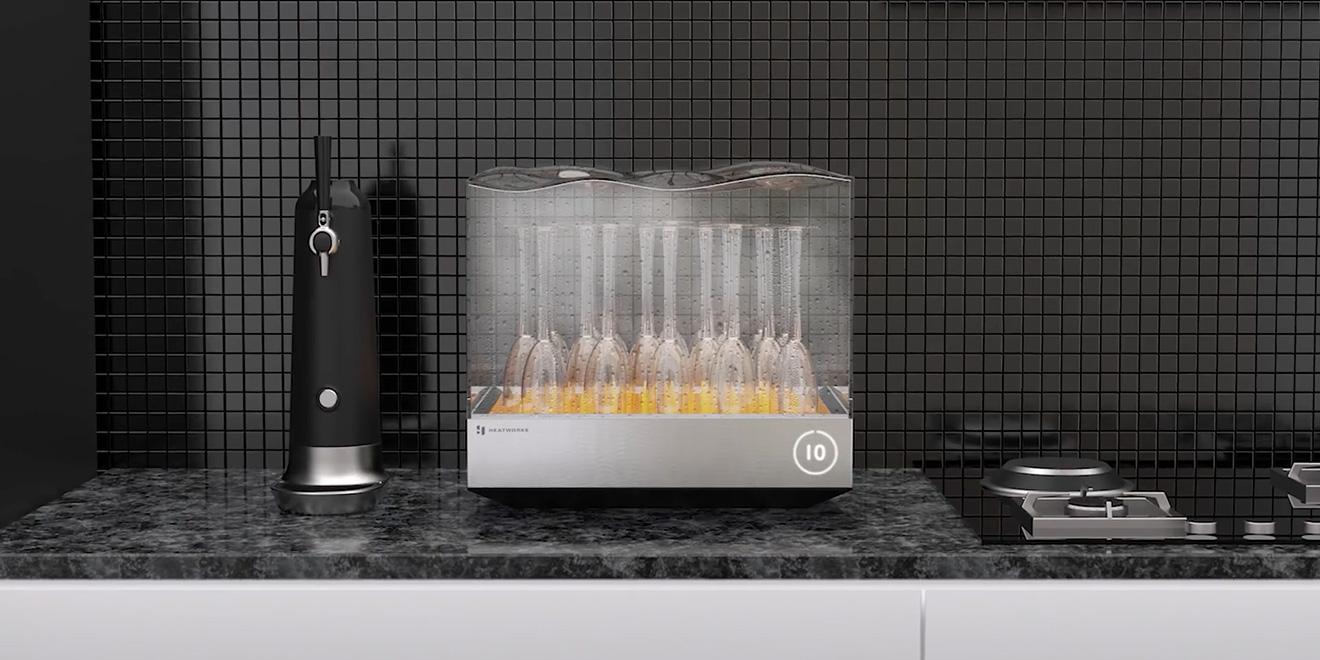 This Countertop Eco-Friendly Dishwasher Is A Game-Changer For Small Apartments
Apartment dwellers rejoice! Heatworks has partnered with Frog to create a small sized internet-connected dishwasher that is also environmentally friendly. The Tetra Countertop Dishwasher was unveiled at CES 2018 a few weeks ago and offers to save users time and money. For the thousands of Americans that can't currently accommodate or afford a large traditional dishwasher in their kitchens, this may be the missing link.
Article continues below advertisement
The Tetra was designed for a two-person household and one load can clean two full place settings comprising of plates, bowls, cups, and flatware. Having friends over for an intimate dinner party or drinks instead? Tetra can hold ten plates or 12-pint glasses. Tetra's transparent design also allows users to see what stage their dishwashing is in the cleaning process.
Article continues below advertisement
This little kitchen piece can technically fit on any flat surface and doesn't need to be tied to plumbing or space limitations. The installation required for this dishwasher is amazingly simple. First, find a standard electrical outlet. Then, plug it in. That's it. To start a load of dishes, just add a small amount of water by hand.
Bypassing the need to hook up to a plumbing source not only helps keep water bills down but also has an environmental advantage. Unlike many dishwashers on the market, each load for the Tetra only requires half a gallon of water. According to the team's research, the machine could save a two-person household a whopping 1500 gallons a year.
Article continues below advertisement
Heatwork's CEO and founder, Jerry Callahan, suggests that saving water was an important focal point of the design and says, "Our research indicates that although the average household is comprised of 2.58 people, the modern dishwasher holds place settings for 13 or more. This makes people believe that they either need to hand wash their few dirty dishes — which wastes ten times more water than using a dishwasher — or wait for a fill load to run a cycle. With Tetra, we hope to change people's mindset."
Article continues below advertisement
The reason this machine doesn't need a lot of water to be effective is because it uses a heating technology that has more precise temperature control. The company's patented process, Ohmic Array Technology, operates quietly while it distributes hot water without using heating elements. Instead, the product uses graphite electrodes, electronic controls, and the natural electrical resistance of water to heat water on demand.
Article continues below advertisement
Since the water is the only thing getting heated up, the machine doesn't need constant maintenance and will have a longer lifespan. Unlike other heating methods, this one won't melt plastic or break fragile wine glasses. Running out of detergent won't be as much of a problem either. The internal detergent reservoir is designed to last several cycles. While the detergent might seem to last forever, the cleaning time is only 10 minutes.
Minimalists and apartment dwellers everywhere can pick up a Tetra dishwasher later this year. This kitchen tech will come in at around $300 per unit and Heatworks anticipates its efficient performance will help consumers save over time.