Get green news right to your inbox!
Thanks for signing up!
The plastic-free shop Fulfilled is still brand new, but it's already doing big business. The UK store has attracted over 1,000 customers since its opening three weeks ago, and it's all thanks to 26-year-old owner Abbie Sellers.
Sellers was inspired to quit her job at the wildlife charity RSPB and open Fulfilled after going on her own plastic-free journey last year. Initially, she struggled to avoid single-use plastics as she shopped for groceries or makeup. Even after learning to buy in bulk and shop in store to avoid plastic in delivery packaging, Sellers thought she could provide a valuable service to people like her, who were trying to reduce their daily plastic consumption.
"I wanted to make an actual, literal impact myself," she told Huffington Post UK. "I wanted to make more of a difference, and locally."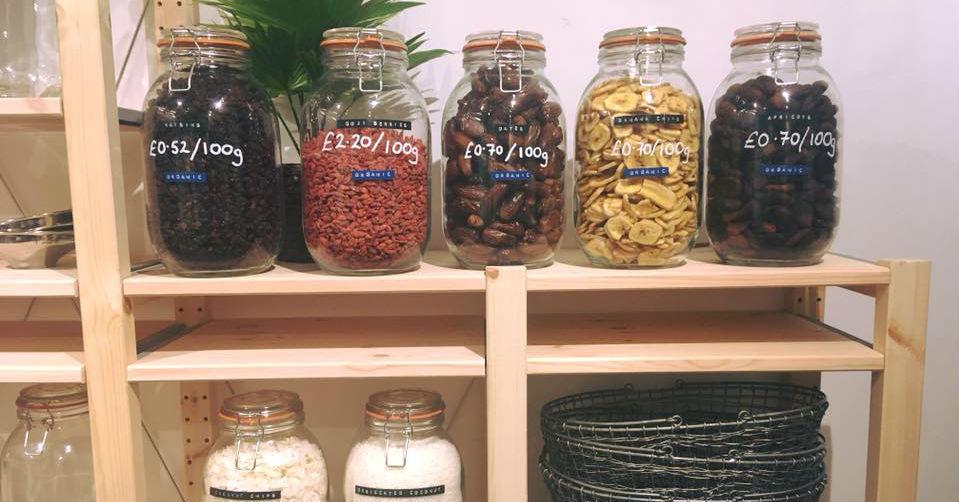 Fulfilled sells foods like pasta, nuts, spices, popcorn, and dried fruit. But it also offers natural toothpaste, organic muslin face wipes, soaps, and metal straws. To bring these goods home, customers can either shop with their own reusable containers or purchase glass jars in the store.
For the bulk items, they measure out exactly how many walnuts or banana chips they want, then pay by weight. Products like the straws or bamboo toothbrushes are priced individually.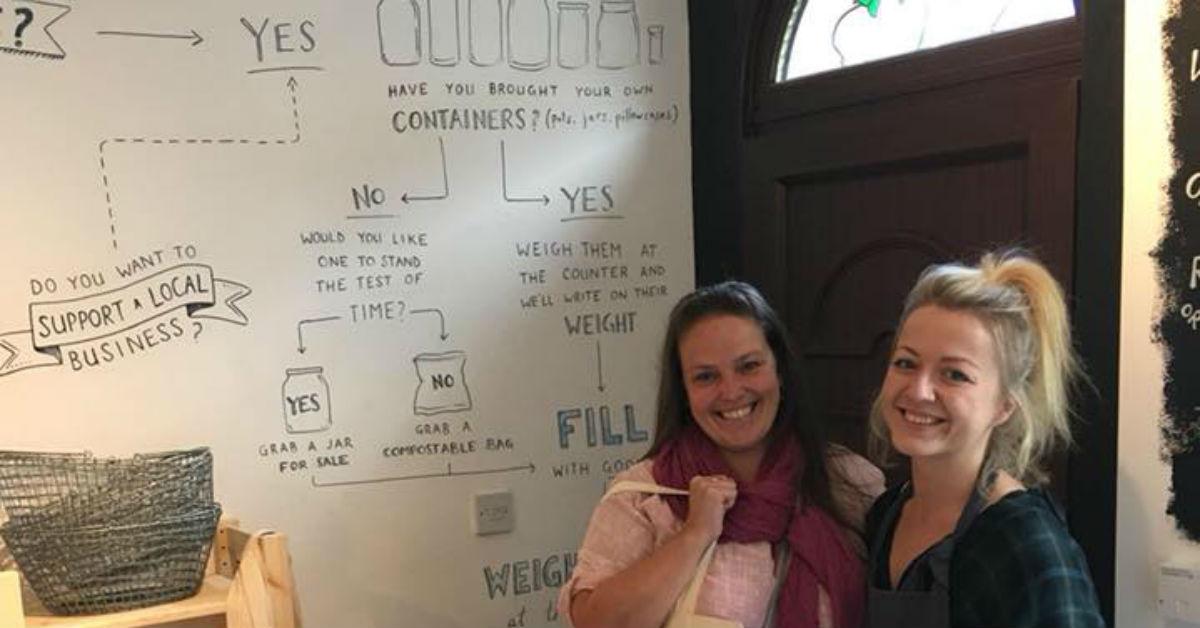 Sellers also offers bags to take away — just not plastic ones. "I have tried to provide cheap containers and glass jars within the shop so people don't need to spend too much on them," she told The London Economic. "They can even get a paper bag to take away the products and many have used this option since I opened."
Fulfilled debuted in Ramsbottom on September 1 to a ribbon-cutting ceremony with Andy Burnham, the mayor of Greater Manchester. Around 200 people showed up to shop that first day, and the customer base has only grown since then. According to a chalkboard tally Sellers maintains in the store, Fulfilled has already saved 27,729 pieces of plastic from the landfill or oceans through its sales.
"I want Greater Manchester to be at the forefront of the green revolution and to become the greenest city region in the UK," Burnham told Metro. "It will be shops like Fulfilled that will lead that revolution."
More From Green Matters
.

Home

If you think vinegar is just for pickling vegetables or for making homemade dressings, then prepare to be amazed by all the surprisingly wonderful things vinegar can do around the house.

.

Home

Your actions can make a difference.

.

Home

Interested in finding out how to use soap nuts in your laundry routine?