NY Construction Worker Spent 6 Years Building An Energy-Efficient Little Hobbit Home
It's not only a sustainable, energy-saving abode but it's perfect for Lord of the Rings fans.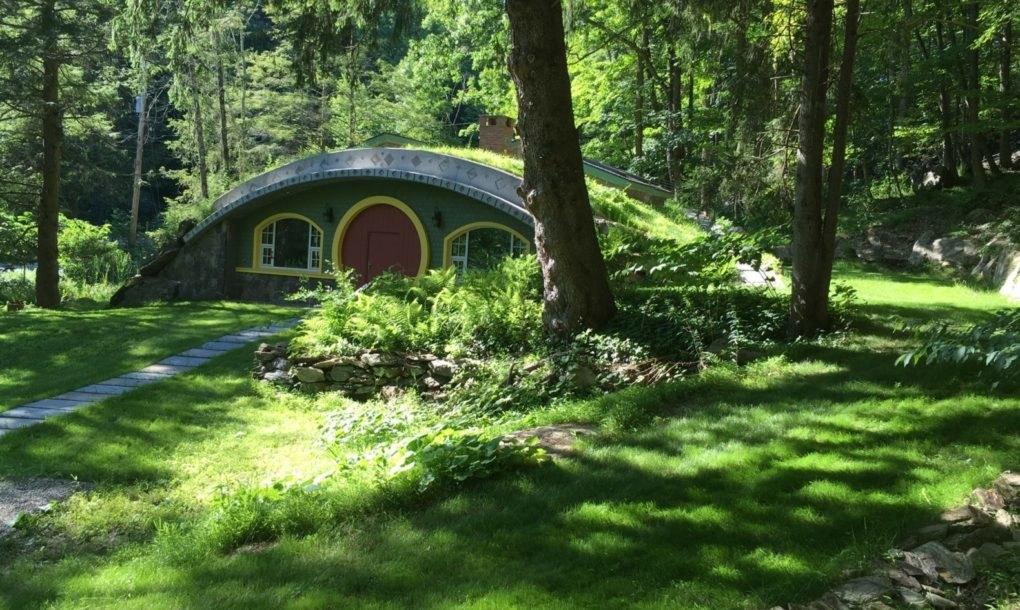 Lord of the Rings fans seeking inspiration for their next home, look no further. Jim Costigan, a construction supervisor in New York, just spent the last six years building the perfect hobbit home inspired by one of his favorite movies: The Lord of the Rings: The Fellowship of the Ring.
Article continues below advertisement
Amazed by the architecture of Bag End, the home of Bilbo Baggins in the film, Costigan wanted to replicate the cozy abode. The best part? The home is not only aesthetically pleasing for Rings super fans, but it's eco-friendly and energy efficient as well.
"I thought that was the coolest house I'd ever seen," Costigan told Inhabitat. "Architecturally, I thought that that house in the movie was just really well-done, that it was really original. The curvatures, everything about it was unique.."
Article continues below advertisement
Article continues below advertisement
Initially meant to be a shed to put his lawn tractor and tools, the two-bedroom, two-bathroom curved cottage sits on 1.7 acres of a wooded area complete with a living green rooftop and a bluestone patio in the back. Costigan calls it the ultimate "green home" as the house is super insulated with minimal air leakage, high performance windows, minimal thermal bridging, and an energy efficient heat recovery ventilation system.
Article continues below advertisement
Costigan spent most of his career building skyscrapers in NYC but wanted to do something different. On his website, Costigan explains that building the hobbit home wasn't solely about his love for the movie but out of personal determination. " I wanted to prove to myself that I could build something like that. I wanted it to be real and I wanted it to last," he writes.
Article continues below advertisement
The cottage he now calls "Hobbit Hollow" is an experience to "transport yourself to the Shire for a moment and live a simple life," he says. When it's ready he hopes it will be a vacation home where people can "spend a night, weekend or week there and enjoy all the comforts and simplicity of Middle Earth."